How to Backup Office 365 Emails Without Outlook Installation: Complete Guide
In the present technological era, email is an integral component of workflow and communication. There are over 3.9 billion users across the globe, for the majority of businesses with Gmail and Microsoft Outlook 365 purchasing the license for enterprise and business accounts.
In most companies, it's natural to send important data and information related to their work via email without giving the value of the data a second thought. However, without a plan of backup or recovery, email accidental loss can put a company's data. In many cases, employees may delete the important email from other's PC. Then compliance and overall productivity are at risk.
Find out why SaaS backup should be part of your comprehensive data security strategy, as well as the native backup features provided by Microsoft Office 365.
How to Backup Emails on Microsoft Office 365?
When using Office 365, the application does store your emails – to an extent, But it doesn't back up your account data completely.
According to Microsoft 365, the service operates on a shared responsibility model, which means it will partner with you in the following situations:
Datacenter security – For one and the other physical and network-based
Storage, replication, and redundancy of data
Up to time guarantees and privacy control their core tenets ("if we can't protect the people, we don't deserve their trust") of the Microsoft security point of view
Providing protection against major events affecting their data centers such as hardware or software failures, natural disasters, power outages, Operating System errors, etc.
The enterprise is responsible for the accidental or malicious deletion of email data. However, the software only offers features for archiving, rather than offering a true backup service with Microsoft 365.
Exchange and IMAP servers automatically archive your emails and keep them available for a certain period of time. Backups can be performed automatically and manually.
Method 1: Using Microsoft 365 AutoArchive
Archived emails can be accessed from anywhere at any time and place. You will find AutoArchive files in
C:\Users\YourUserName\Documents\Outlook Files\archive.pst
If you want to backup Office 365 emails locally on your system, you can move automatically or delete the older items with AutoArchive. Or you can export Office 365 emails into a .pst file.
Method 2: Archive Manually in Microsoft 365
Archive your Office 365 emails using these steps mentioned below:
1) Click File and select the Open & Export option then hit Import/Export.
2) Press Next after clicking Export to a file.
3) Hit Outlook Data File (.pst), and click Next.
4) Click Next to back up the mail folder you selected.
5) Pick out a location and name for your backup file, and then click Finish.
6) If you want to protect access to your files, create and confirm a password, and then click Ok.
Based on your requirements you can set up custom archive settings.
These options are helpful to have for a limited perion of time. But backup with Microsoft 365 does have its own set of limitations. And this option is not the choicest for backing up your data. The sizeable disadvantage of office 365's archive capacity is the declining periods for items. Once the backup item extends the end of its aging period, then it is beyond one's control deleted from Microsoft 365.
It may not be the most suitable solution for businesses looking for a comprehensive backup system. There are different aging periods for different items some of them we mentioned below for your knowledge:
| Microsoft Folders | Declining Period |
| --- | --- |
| Inbox and Drafts Folder | 6 Months |
| Deleted Items | 2 Months |
| Outbox | 3 Months |
| Calendar | 6 Months |
| Tasks | 6 Months |
| Notes | 6 Months |
| Journal | 6 Months |
Method 3: Backup Office 365 Emails Using DataSkorpio Toolkit
Even though there are some significant setbacks in the archive option, there are other solutions as well that ensure your data is completely backup and protected. While Microsoft 365 only archives email data and retain it for a limited period of time. Using a cloud-based backup platform can take your backup to the next level.
With DataSkorpio Microsoft Office 365 Backup Tool, ensures you that your email account data stays preserved no matter what happens. Although, If you want to know how to Backup Office 365 email by using this tool.
Steps to Backup Office 365 Emails With Complete Security
1. Start the tool after installation is completed and then select the Open button in the first tool's window.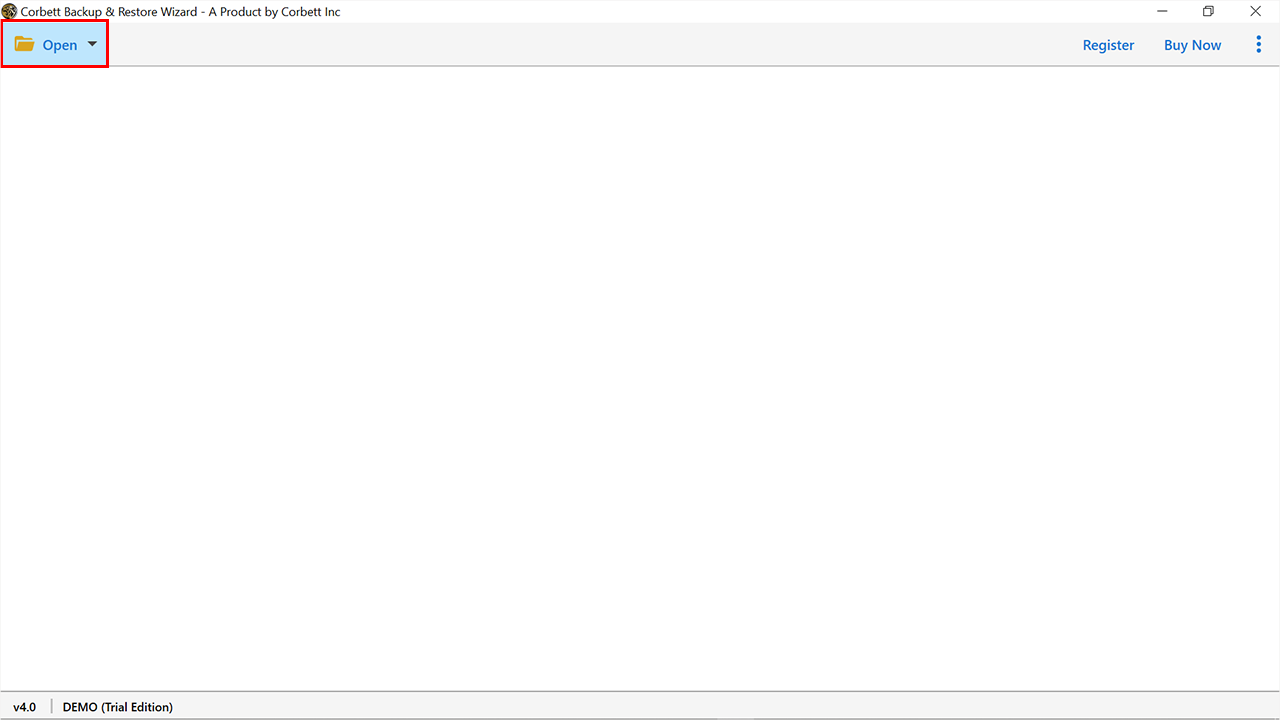 2. After that click, the Email Accounts options and select Add Account choice in the drop-down list.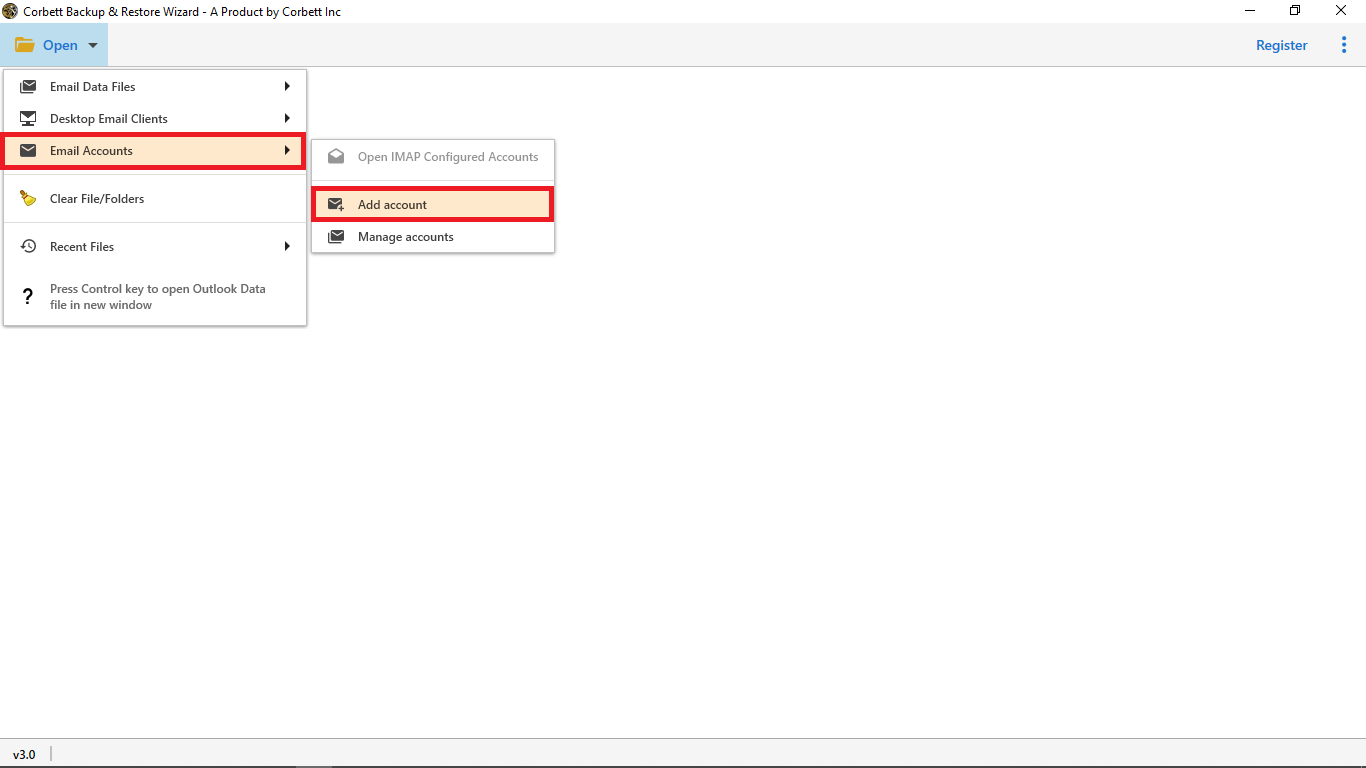 3. Afterward, enter your Office 365 account details in the next window.
4. Preview your office 365 emails in the tool's graphical interface.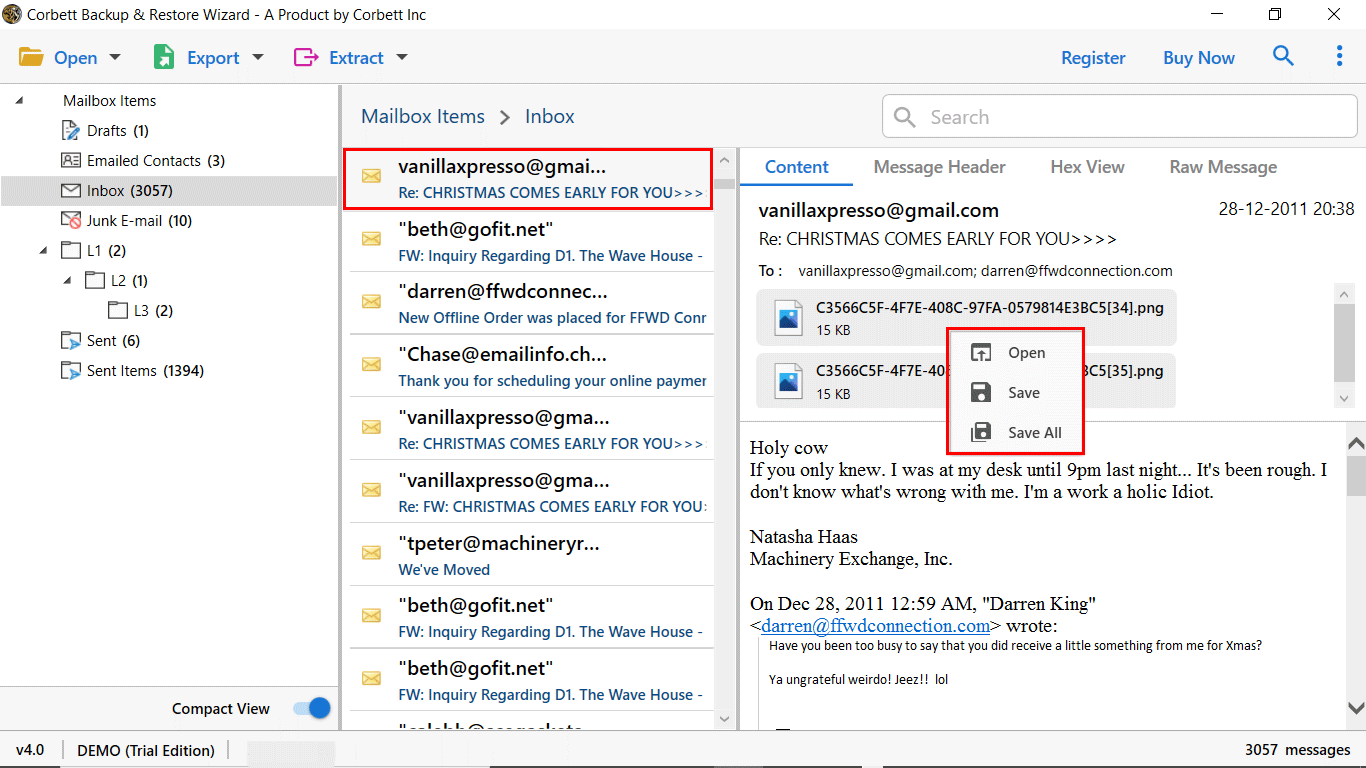 5. Then click the Export option in the ribbon bar and hit the file format which you want to save as a Backup file.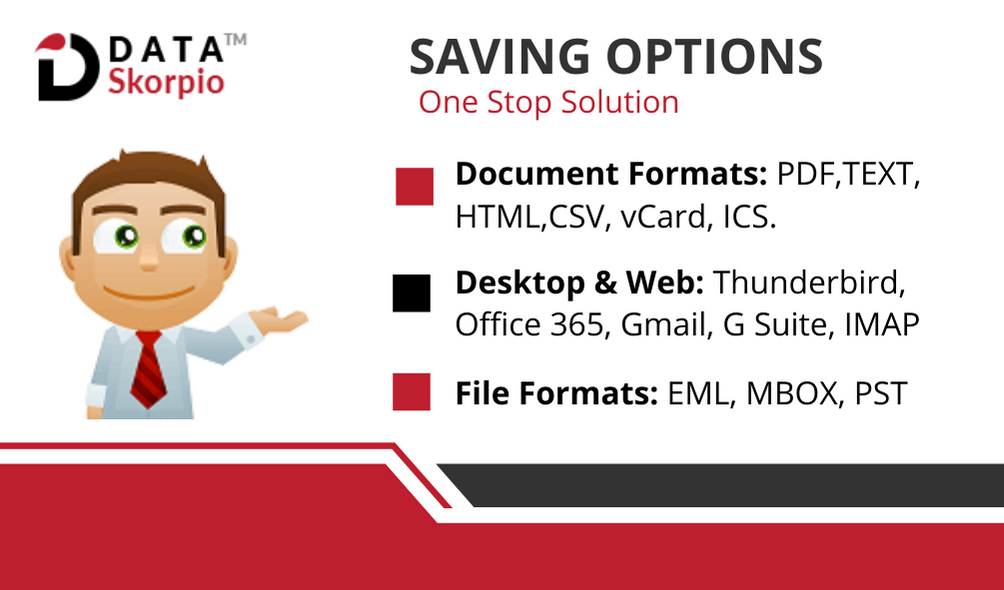 6. After selecting desired file type click the Save option and wait until the backup process is done.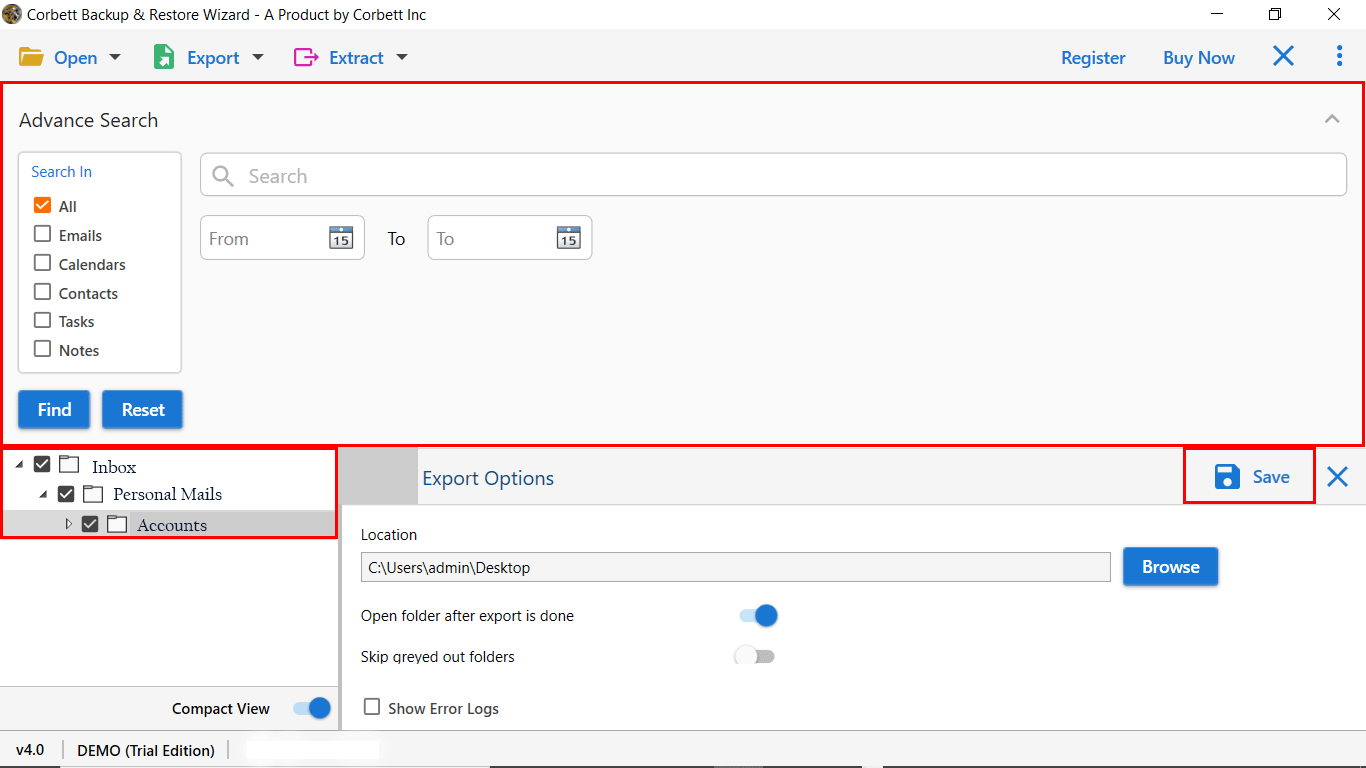 Author's Suggestion
We described all the methods to take Office 365 email backup by using the Microsoft feature. There are both benefits and limitations in the manual process but to remove that restriction we strongly recommended the tool. In addition, it helps you to complete the backup Office 365 email in bulk without any worry. Users can easily take Office 365 backup in multiple formats as their suitability.