Convert iCloud File to PDF on Windows OS – Step by Step Guide
Each Apple device comes with iCloud. You can set up iCloud simply by signing in with your Apple ID, then choose which apps you want to make use of iCloud with and which iCloud features you want to be turned on and off. These settings can be customized for each device. A Windows computer can also access iCloud information through iCloud for Windows and in a web browser at iCloud.com.
If you looking for a way to convert iCloud file to PDF file format. Then this blog will help you to complete this conversion without any hassle. Users can easily transfer iCloud to PDF File format without any restrictions.
What are iCloud Files?
All of your documents are secured with iCloud Drive, which you can access from your iPhone, iPad, iPod touch, Mac, and PC.
iCloud Drive is accessible when you sign in to iCloud. It gives you the ability to keep all of your files and folders up to date, share files and folders with friends and family, and more.
iCloud Drive lets you store files* as long as they are less than 50 GB in size and do not exceed your iCloud storage limit. To get more storage, you'll have to buy an iCloud+ subscription. Additionally, if you have iCloud+, you can share your iCloud storage with your family without having to share your files.
Why Convert iCloud File to PDF File Format?
Documents can be shared with other people by saving them in Portable Document Format (PDF). It is possible to view a PDF document even if you don't use the app you used to create it.
#1: A Fixed-Format Document: The PDF file format is a universally alluring file type because it is unconditionally device-agnostic and OS- individualistic. A PDF file will look undifferentiated, no matter what device, or browser you use. The same thing cannot be said for other file formats like Text, Word, HTML, and so on file type. That's the foremost reason it is so handy for users.
#2: Your security is guaranteed: Portable Document Format has become a valuable part of the contemporary business workflow and has opened out over time. Today enterprise-class security features such as password encryption and redaction are default attributes in premium PDF software like Wondershare PDF Element and Adobe Acrobat DC.
#3: Compact footprint (file storage): A PDF file typically occupies less space than a similar document in Word or another format. There is no need to worry about your file being too large if it's not packed with high-resolution images. Regulatory filings, training manuals, and other business requirements often require larger files. Despite this, PDF files have the smallest footprint. Organizations can minimize their on-premises or cloud-based storage and archiving expenses, which can quickly spiral out of control.
PDF enables you so on features along with the above-mentioned benefits. PDF supports any operating system without any limitations, Supports non-text elements, and so on.
Convert iCloud File to PDF on Windows Based Operating System
DataSkorpio iCloud Backup Software is an expert solution. It let you convert iCloud file to PDF file on Windows without any restrictions. With one press, it saves the iCloud file as a PDF. The visual interface of this software is easy to use, and you can operate it without any special technical skills. It provides manifold advanced filters such as converting backup iCloud emails by a specific date and time, by sender email id, by receiving address, or by subject.
Transfer iCloud File to PDF Document File Directly
Start the procedure by downloading the iCloud Backup Utility in your windows OS. Then follow the below instructions.
1. Start the tool after downloading is completed and click the Open option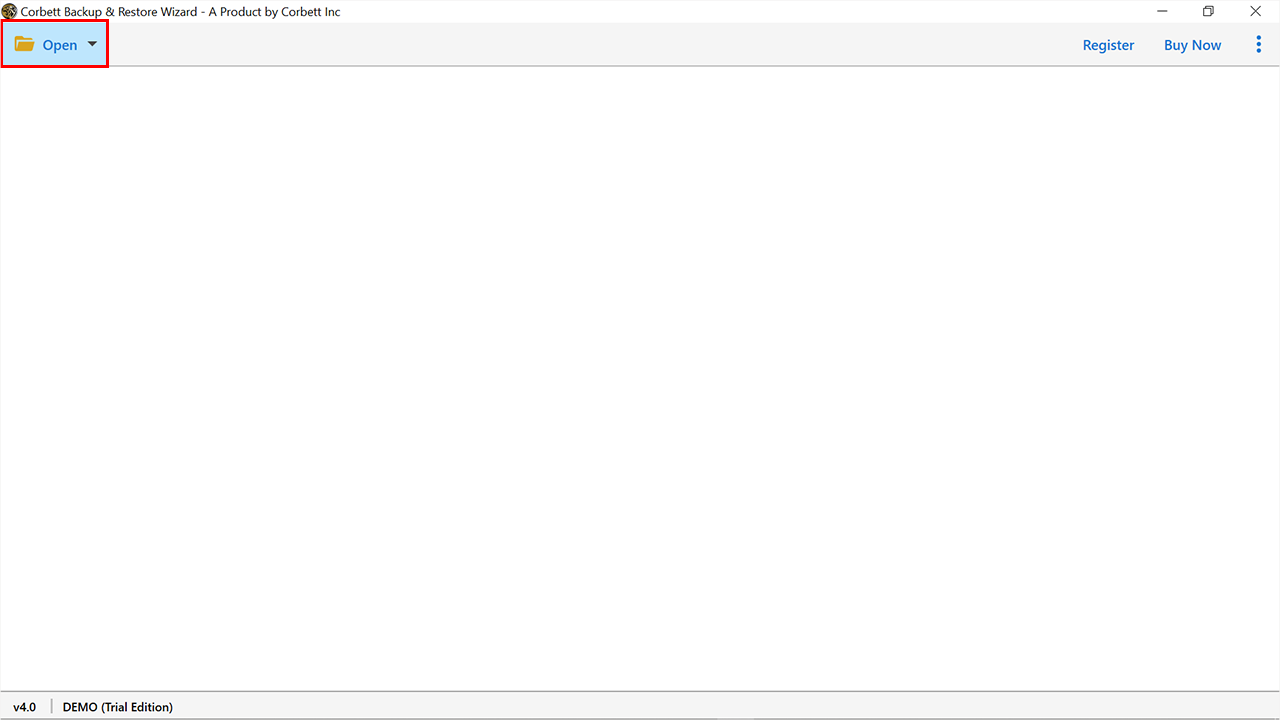 2. Then select the Email Data Files and Add Account option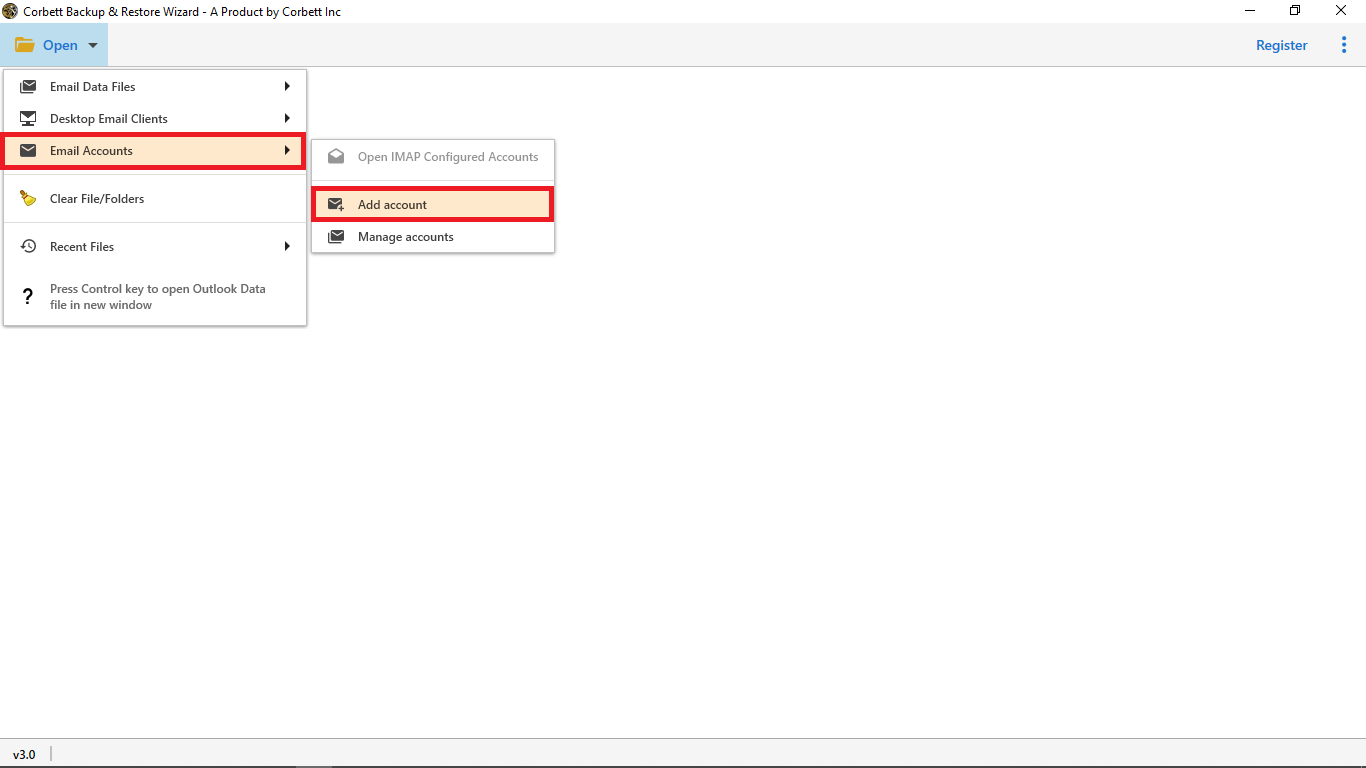 3. Enter your Apple ID credentials like Id and password
4. Then the tool starts uploading all your iCloud data into the tool's panel.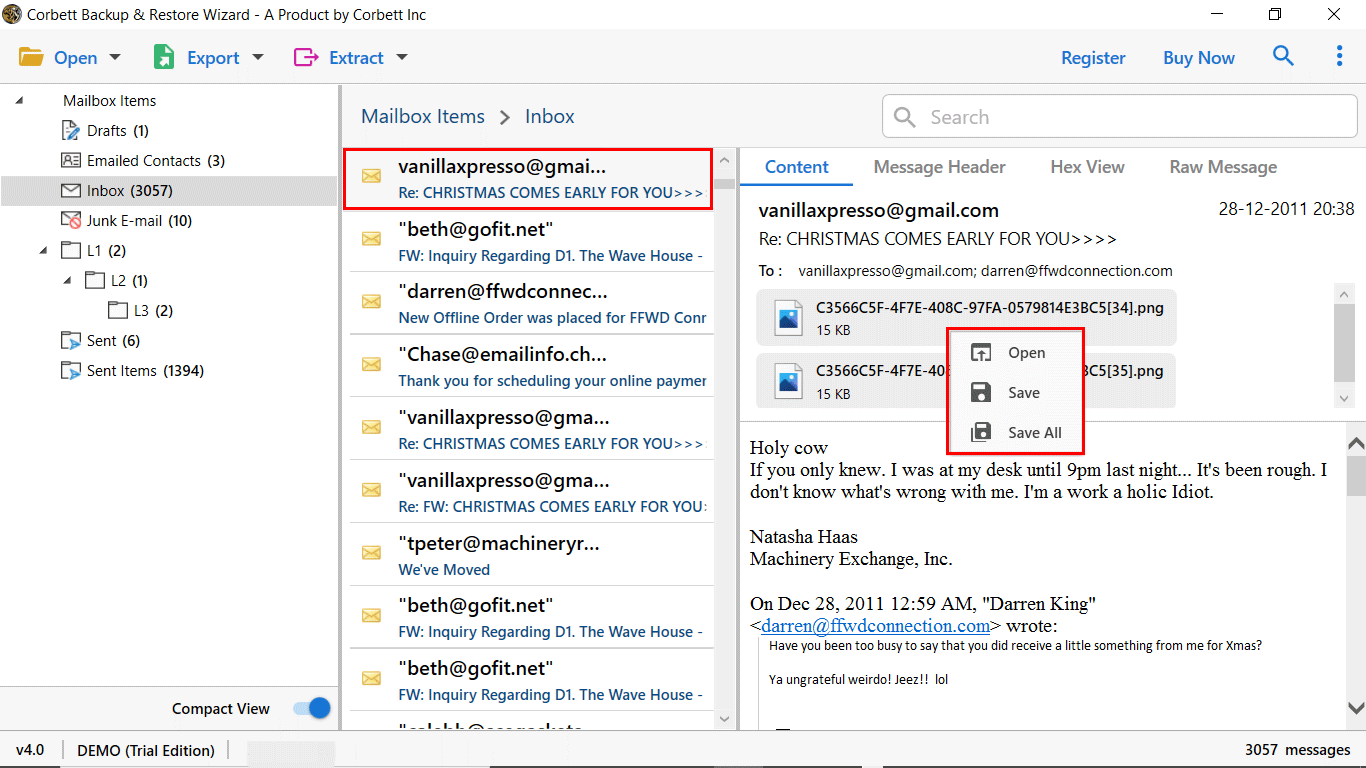 5. After that select Export and click PDF from the drop-down list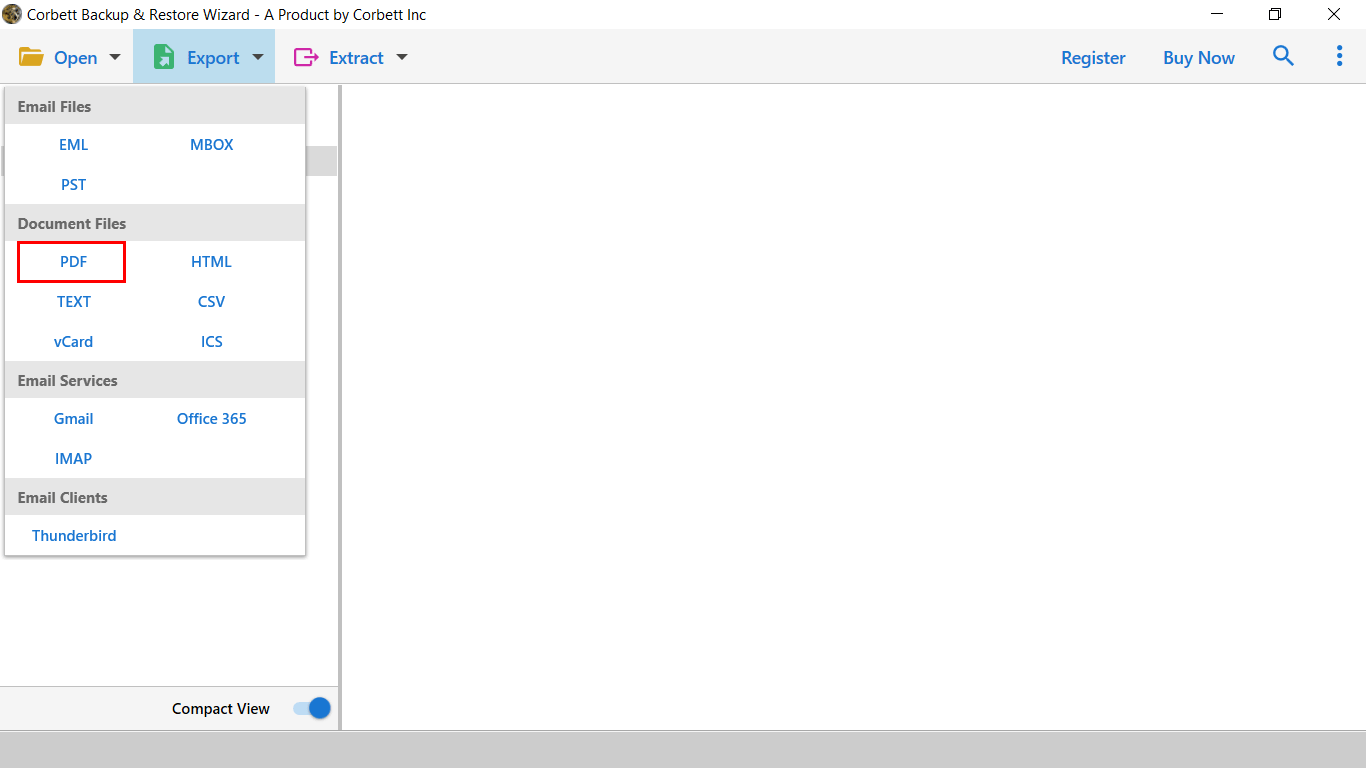 6. In the end, click Save to start the Convert iCloud to PDF process.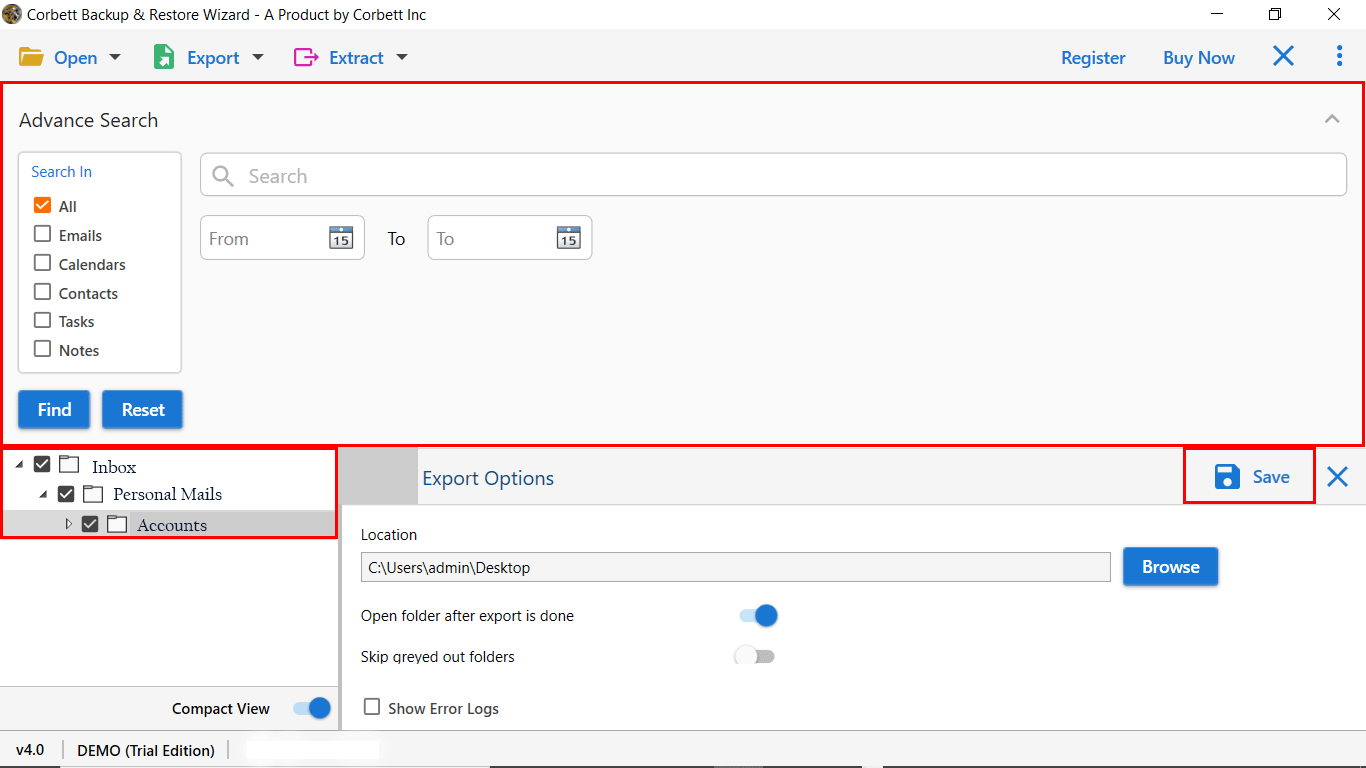 After the conversion is complete, the software gives you a successful message and offers you the option to open iCloud. You will receive a folder containing PDF files after you log in to your iCloud account. That's all there is to it.
Features and Benefits of this iCloud to PDF Converter Software
Convert iCloud File to Adobe PDF Document Directly: DataSkorpio iCloud to PDF converter is the only application that enables you to convert iCloud files to PDF file format with complete email data.
Maintains Complete File and Folder Hierarchy: The software keeps the genuineness of iCloud files and saves them into PDF File format with all the attributes and structure.
An Easy to Operate Graphical Interface: This program has an intuitive interface for every type of user, so they will find it easy to understand.
Save iCloud Emails as PDF With Attachments: The tool provides to be the speedy and most robust solution for converting iCloud emails into PDF File format.
Author's Suggestion
iCloud to PDF converter can be used to save iCloud emails as PDFs if you are an iCloud user. Bulk iCloud emails can easily be converted to PDFs with attachments using this application. A wonderful application for Windows users. Suitable for both personal and enterprise use.