What's the Best Solution to Export Gmail to EML Format? Let's Check
Are you facing errors while searching for a way to export Gmail to EML format? Don't worry. We have the right solutions for all your data conversion needs.
Today, we have developed three free solutions and one automated solution that allows you to save Gmail mailbox to EML format in a few seconds of work.
We will check all the solutions in detail. Let's first understand the need for Gmail to EML conversion.
How to Save Emails as EML in Gmail?
Is it Possible to Create an EML file in Gmail?
How Can I get EML to file from my Gmail Account?
Find the answer to all these questions in the upcoming sections of this blog.
Automated Solution to Convert Gmail Mailbox to EML Format
DataSkorpio Email Converter Tool is a professional toolkit admired by IT professionals. The application has the capability to batch export Gmail to EML format with no downtime.
In addition, the software has a plethora of features for you. Users can easily access them to sort the email data as per requirements. Also, a trial edition of the software is available to download to continue with the blog.
Gmail to EML Converter Tool – Software Working
The whole procedure to convert Gmail mailbox to EML format is quite simple by using the software. Once you set up the wizard, Open it.
Now, follow the mentioned guidelines:
1) Click on the "Open" button on the first screen of the software.
2) Select "Add Email Account" and "Add Email Account " from the given list.
3) Now, enter the email account credentials for your Gmail profile. Gmail ID and App Password are two examples. Hit the login tab to continue.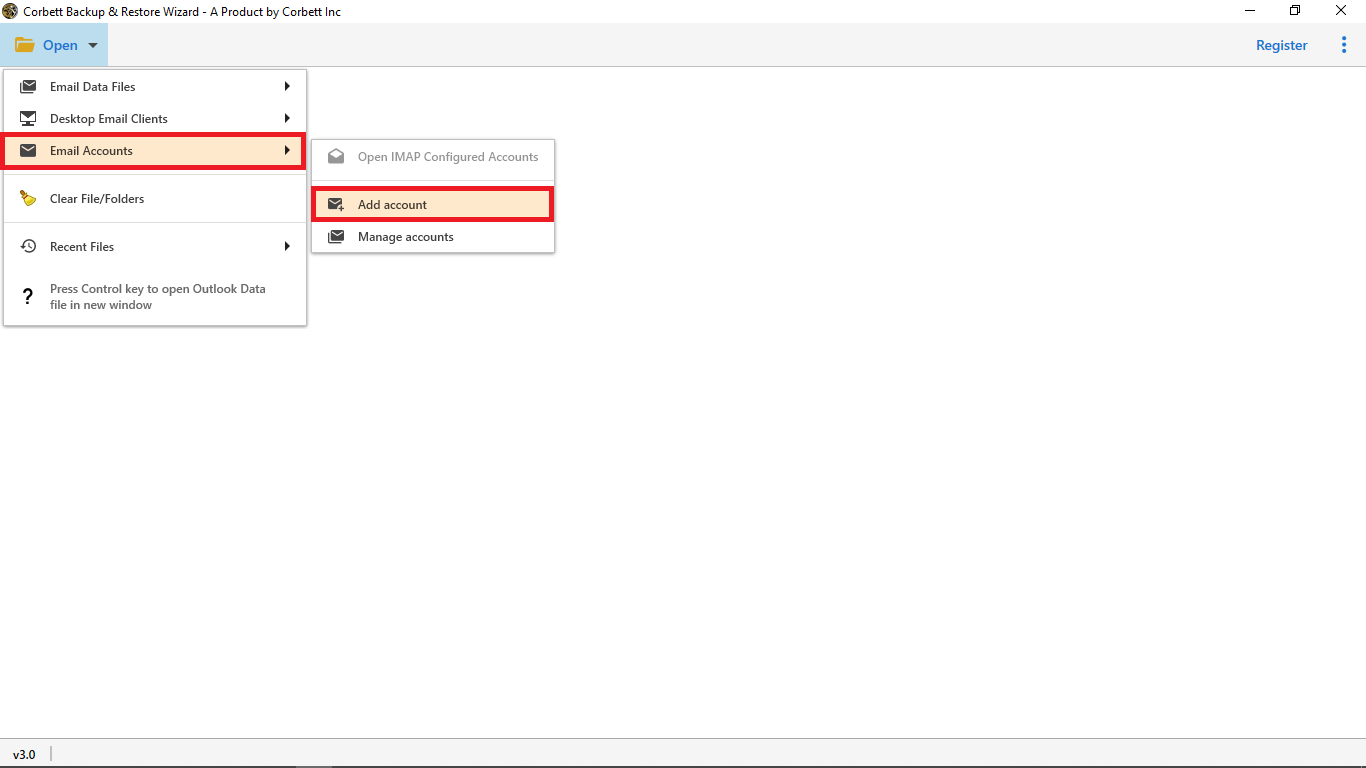 4) The software will automatically fetch all your stored mailbox data in your Gmail account. You can check and uncheck the folders as per requirements.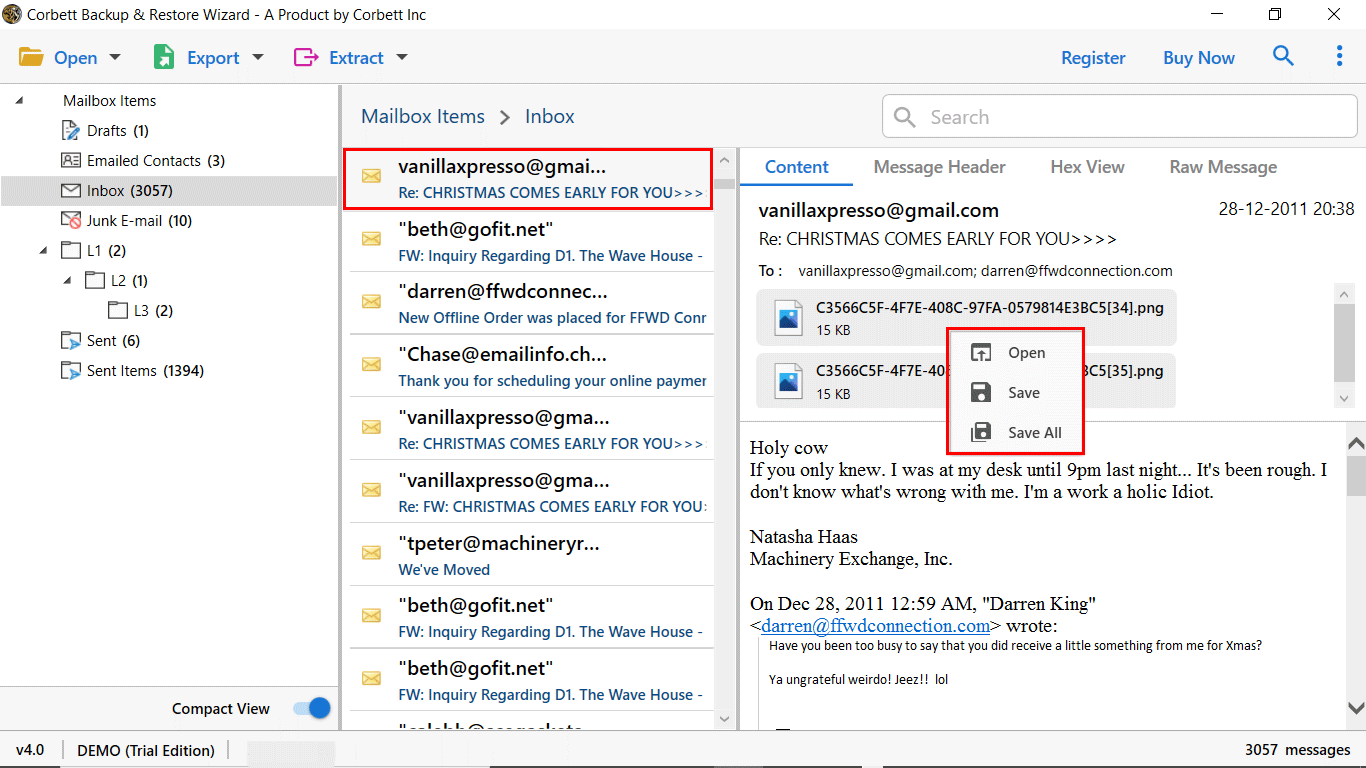 5) Moving forward, click on the Export button and select EML format.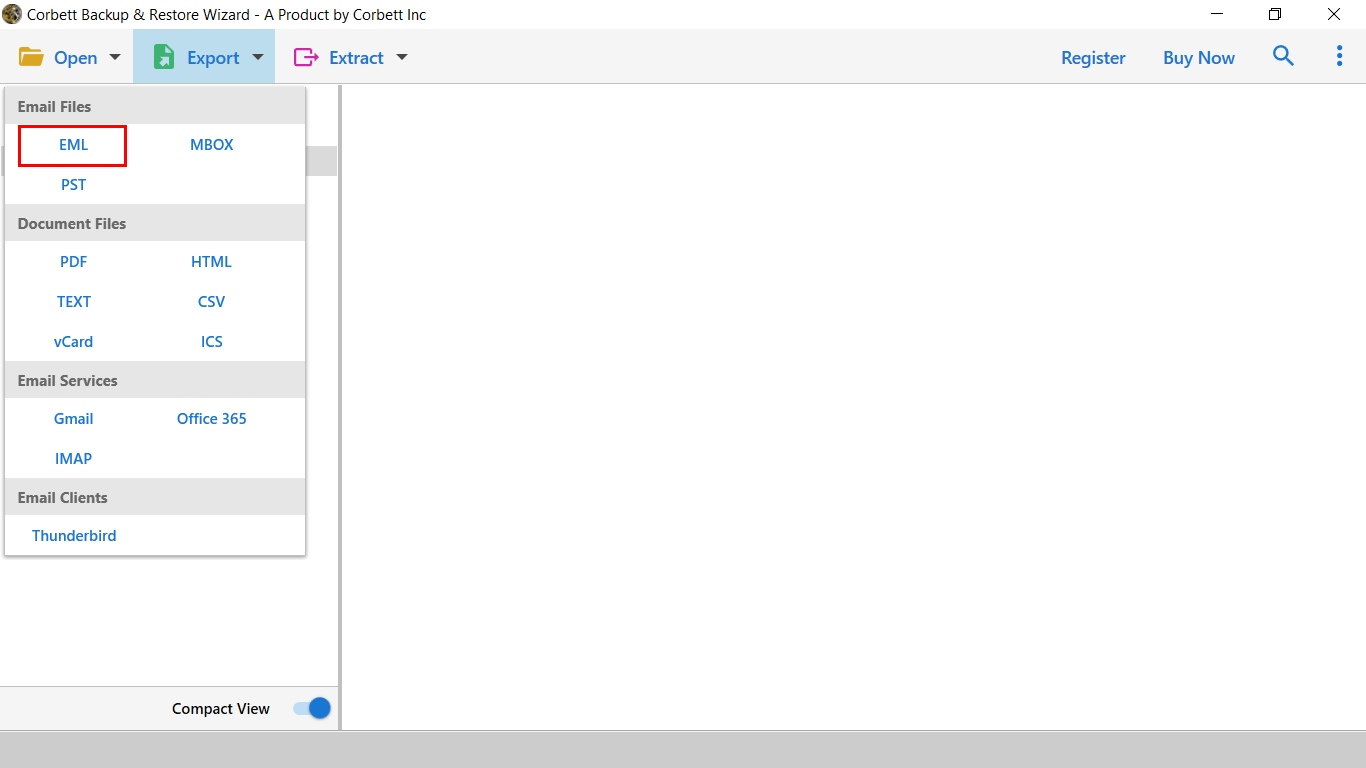 6) Now, you can opt for data filters, and apply them. Click on the Save button.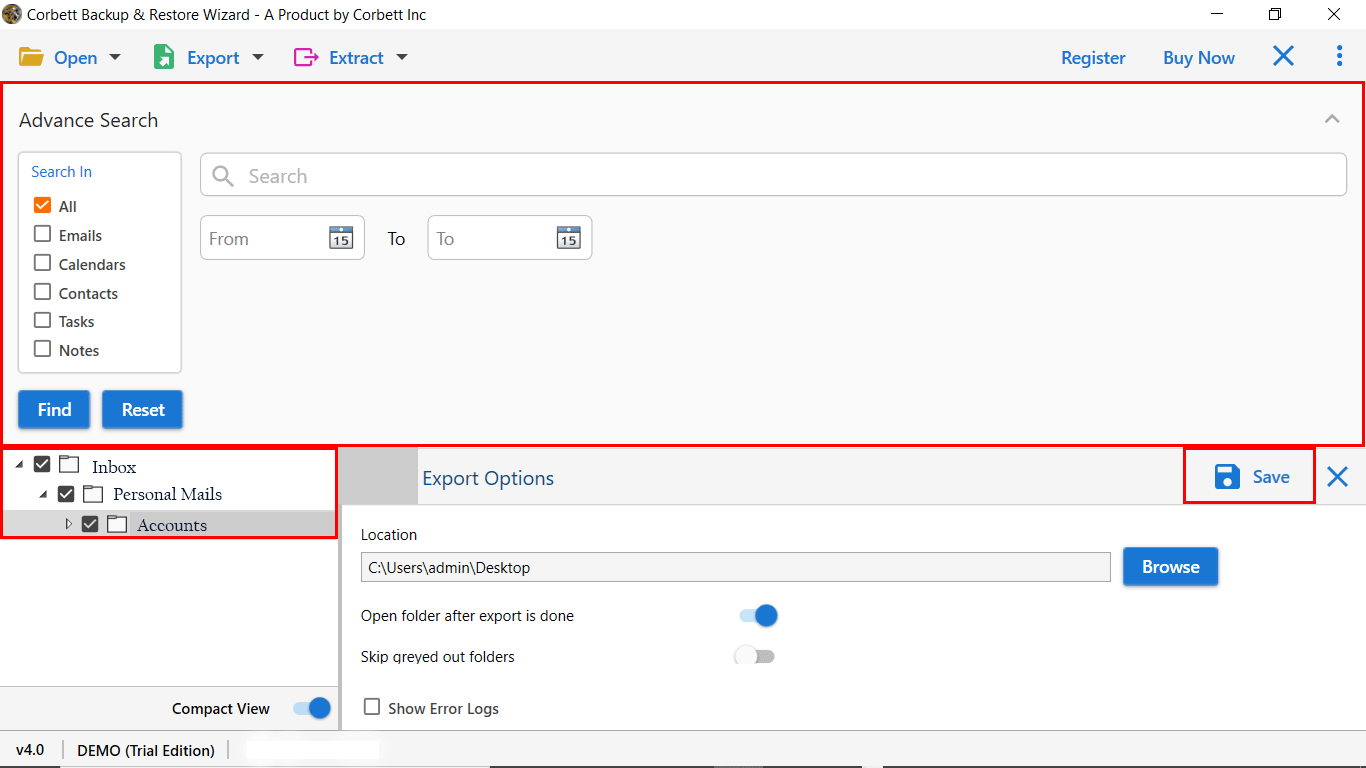 Once the conversion process ends, you can move to the output location or click on Open Folder to check the EML files.
Manual Procedure to Export Gmail to EML Format
If you are already aware of the lengthy procedure of manual technique, go with the Gmail to EML Converter wizard. If you still want to continue, follow the mentioned process.
The Gmail account comes out with various functionalities, and it offers to save Gmail emails in PDF, HTML, and EML format. But there is a limitation you can convert a single mail at a time.
1) Sign in to your Gmail Account.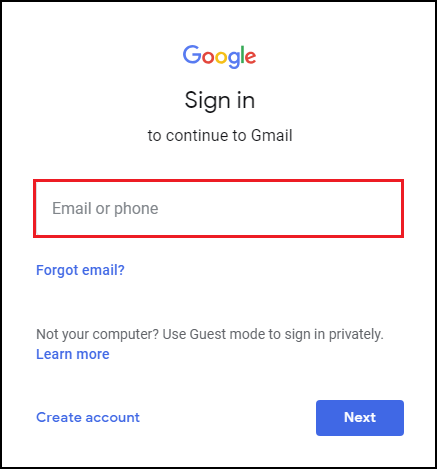 2) Open the Email that you want to export in EML format.
3) Now click on Three Dots of and select Download Message from the list.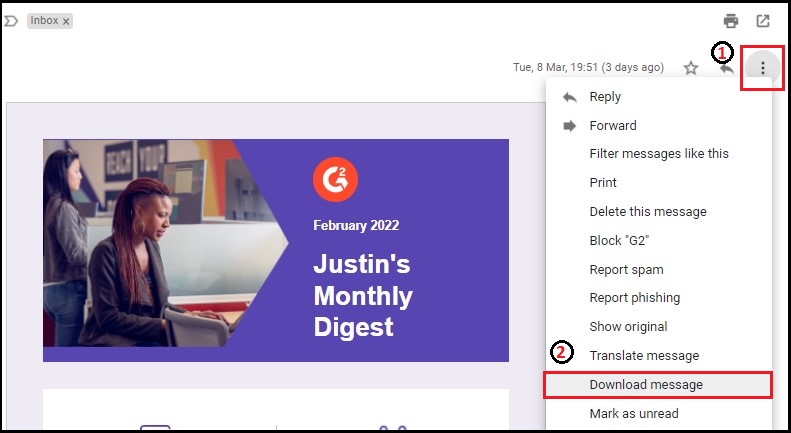 4) Afterward, browse the location and Save the Gmail Message in EML format.
If the method doesn't work for you, then follow this procedure.
5) Again click on Three Dots. This time click on Show Original Message.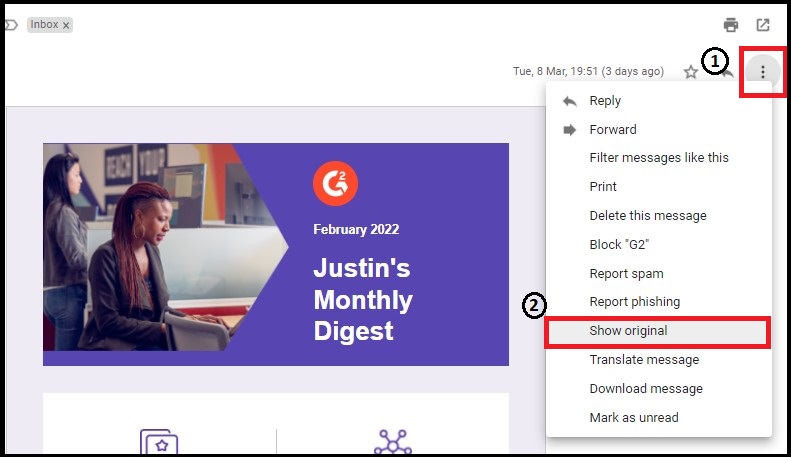 6) You will be re-directed to the new tab and click on Download Original message.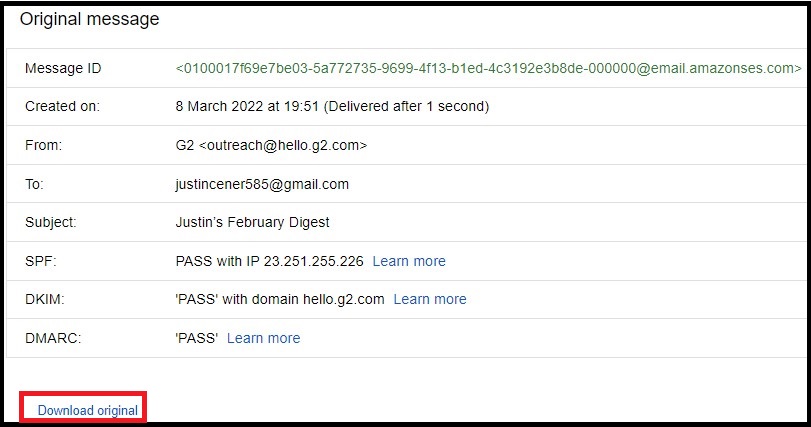 That's how you can export Gmail to EML format. This method is proper when you have a limited count of emails.
Manual Solution to Batch Convert Gmail to EML Format
If you want to batch export Gmail to EML format manually, you have to install Thunderbird Application and configure your Gmail.
1) Once you set up the Gmail configuration, select the emails one by one and make right-click.
2) Select the "Save As" option in the next window, browse the folder, and click on the Save button.

Before you decide, it's our responsibility to make you aware of the consequences of the manual solution.
Limitations of Using Manual Solution
It is difficult for non-technical users to set up data in another account.
If you skip any of the steps during the Gmail configuration, you won't receive any messages.
Users cannot set up their accounts most of the time, and we also have a similar user query mentioned below.
The manual solution does not maintain the folder structure, and it's a time-consuming task.
If you have successfully reached the last step to export Gmail to EML format manually, you might not get the attached information.
Why Choose Automated Solution Over Manual Solution?
As we have already seen, there are multiple limitations involved in the manual procedure. So, it's suggested to go with a solution that delivers 100% accurate results.
Some of the prime features of Gmail to EML Converter are listed below:
Allows to export Gmail Mailbox to EML format with attachments.
Download any size of Gmail data without any restrictions.
Quickly Transfer selected data from Gmail to EML format.
Preserves data structure before and after the conversion process.
The toolkit works on all editions of Windows OS.
Concluding Words
The article mentioned above describes several ways to export Gmail to EML format. We have covered the free and paid solution to achieve this conversion. The manual solution can work when you have a limited number of emails. Also, we have listed some of the significant drawbacks of using manual technology. So think smart and make your decision as data security is the primary concern for all users.
Similar Read: