Import TGZ to Gmail Account with Zimbra Contacts and Calendars
Do you have concerns about your Zimbra mail and want to import TGZ to Gmail?
Don't worry! This blog will cover your back and provide you with a step-by-step procedure to migrate Zimbra to Gmail account. Just stay tuned to the article till the end.
Zimbra is a robust and widely used email server. After a rapid boom in the IT sector, most of the users switched from Zimbra to Google Mail due to its advanced features, and with each update, it meets all the requirements that allow users to go through the migration process.
Apart from the fact that Zimbra is an excellent way to execute email communication, some organizations find it too easy for their needs. There can be an end number of reasons why users transfer data files. In the upcoming blog section, users will gain detailed information on how to import Zimbra TGZ to Gmail.
Google Mail Doesn't Support TGZ File. How to Migrate Zimbra to Gmail?
Both Zimbra webmail and the desktop application use the TGZ format to store emails, contacts, and calendars, which is incompatible with Google Mail. Thus, to make this migration successfully, you need to use the Zimbra to Email Migration Tool, a reliable program to migrate data in a hassle-free way.
There is no manual approach available to execute the migration process. If you are trying to do this manually, let me alert you because you might lose the data file or get corrupted. So let's begin with the tutorial to import TGZ to Gmail.
Import Zimbra TGZ to Gmail | Introductory Section
If you have already migrated the Zimbra TGZ file, you can skip to the next section. For those who don't know how to migrate a TGZ file, follow the steps mentioned below:
1) Sign in to your Zimbra Account and select Preferences.
2) Go to the Navigation Panel and choose Import/Export.
3) In the following window, select all the required data files.
4) The last step is to click on the "Export" button.
After performing the mentioned steps, the user can easily import TGZ to Gmail account with complete data files and formatting.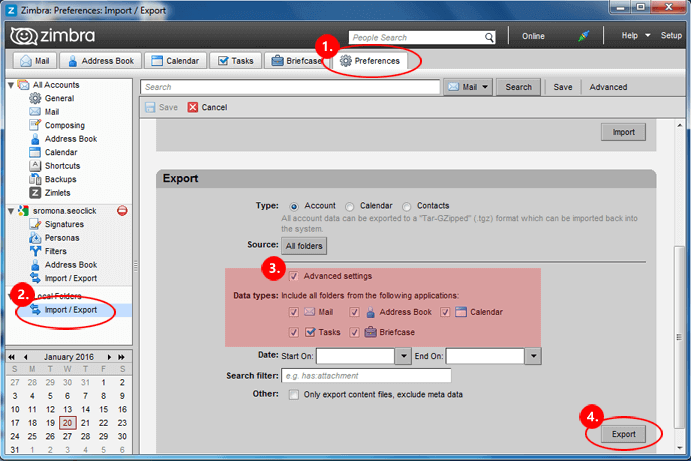 Import Zimbra TGZ to Gmail Using Professional Solution
DataSkorpio Zimbra Migration Software is the best application available to migrate Zimbra to Gmail account. Also, users can move their data file wide range of formats in a short period. To evaluate tool performance, one can download the demo edition of this software.
Working Procedure of Automated Approach –
1) Setup and Run Zimbra to Gmail Migration Tool on the Windows OS.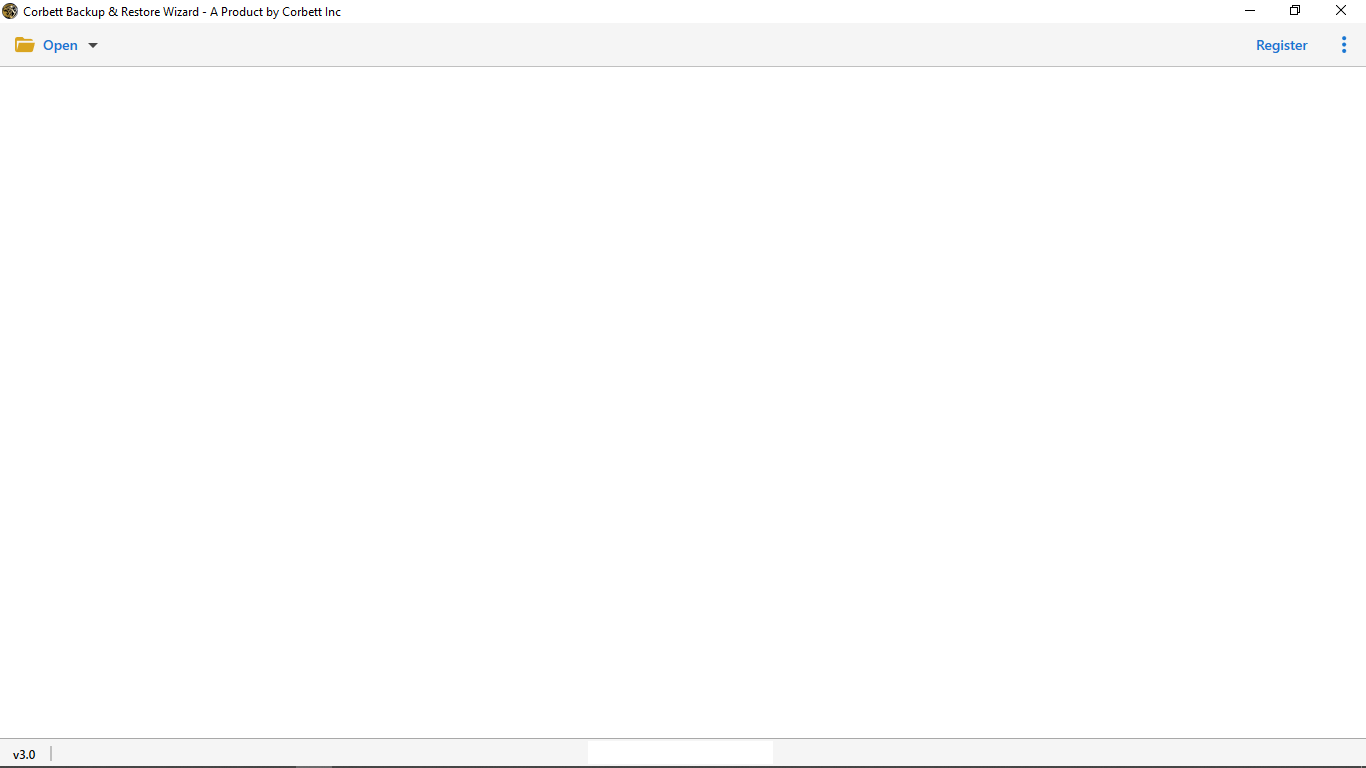 2) Go to the Open Tab and select Email Servers, and select Zimbra.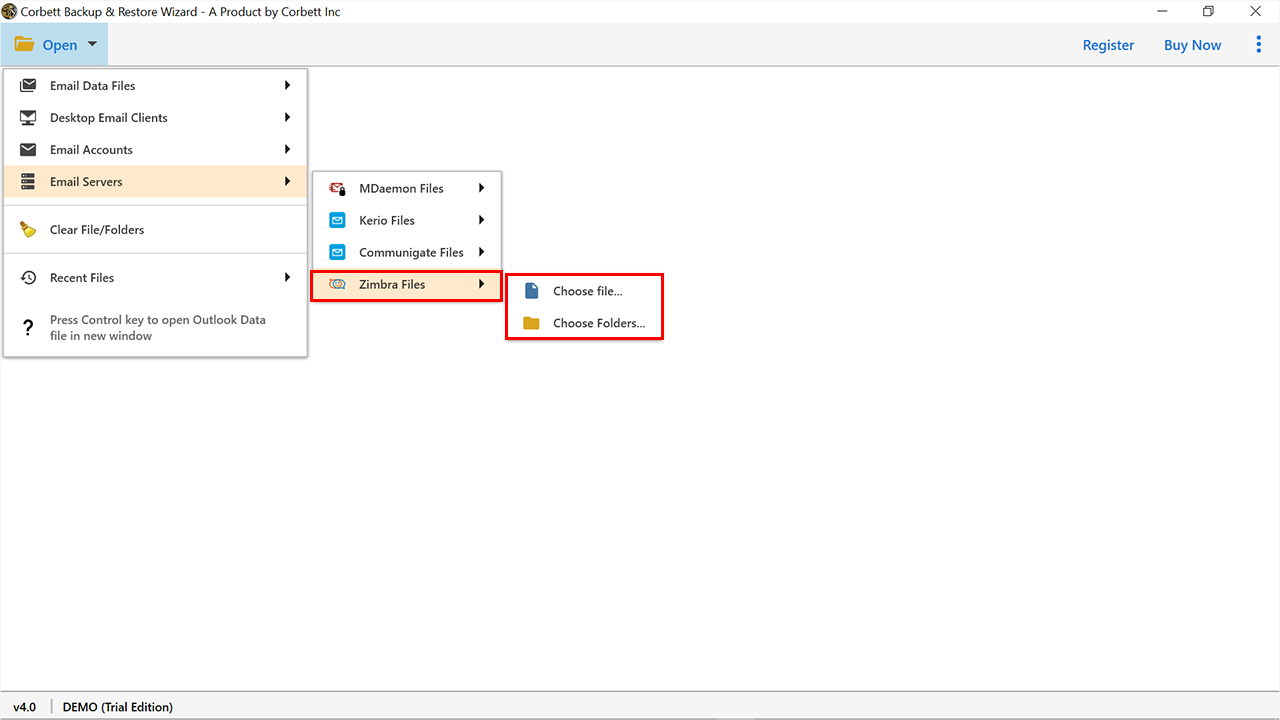 3) By using the Add File and Add Folder options, Browse and load the TGZ file.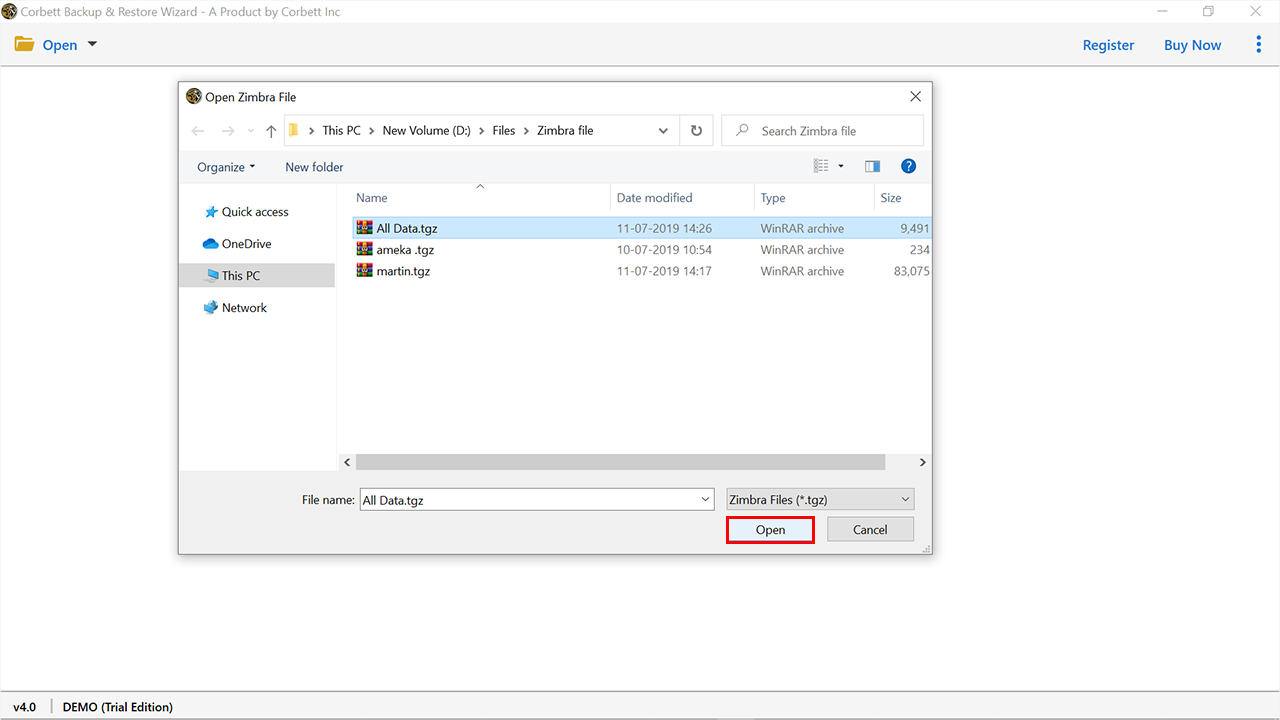 4) Now check the mailbox data and open the data file in the Preview Window.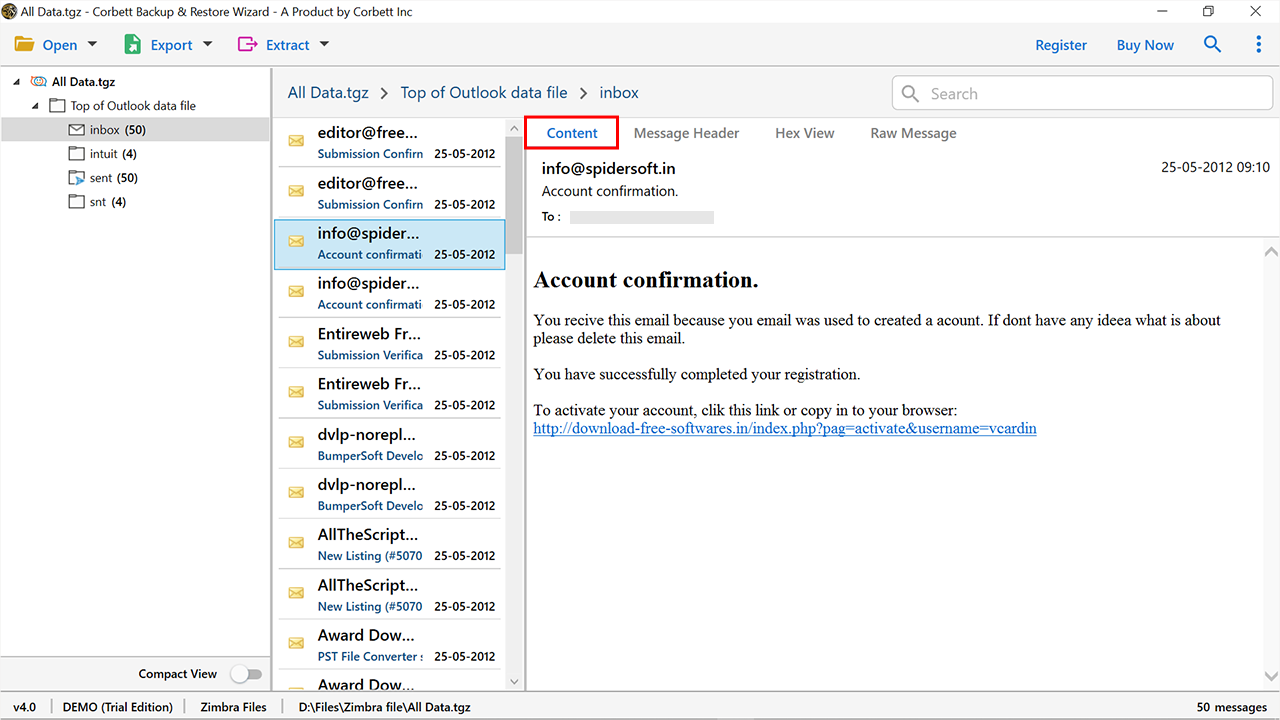 5) The next step is to click on the Export Button and select the format to migrate the data.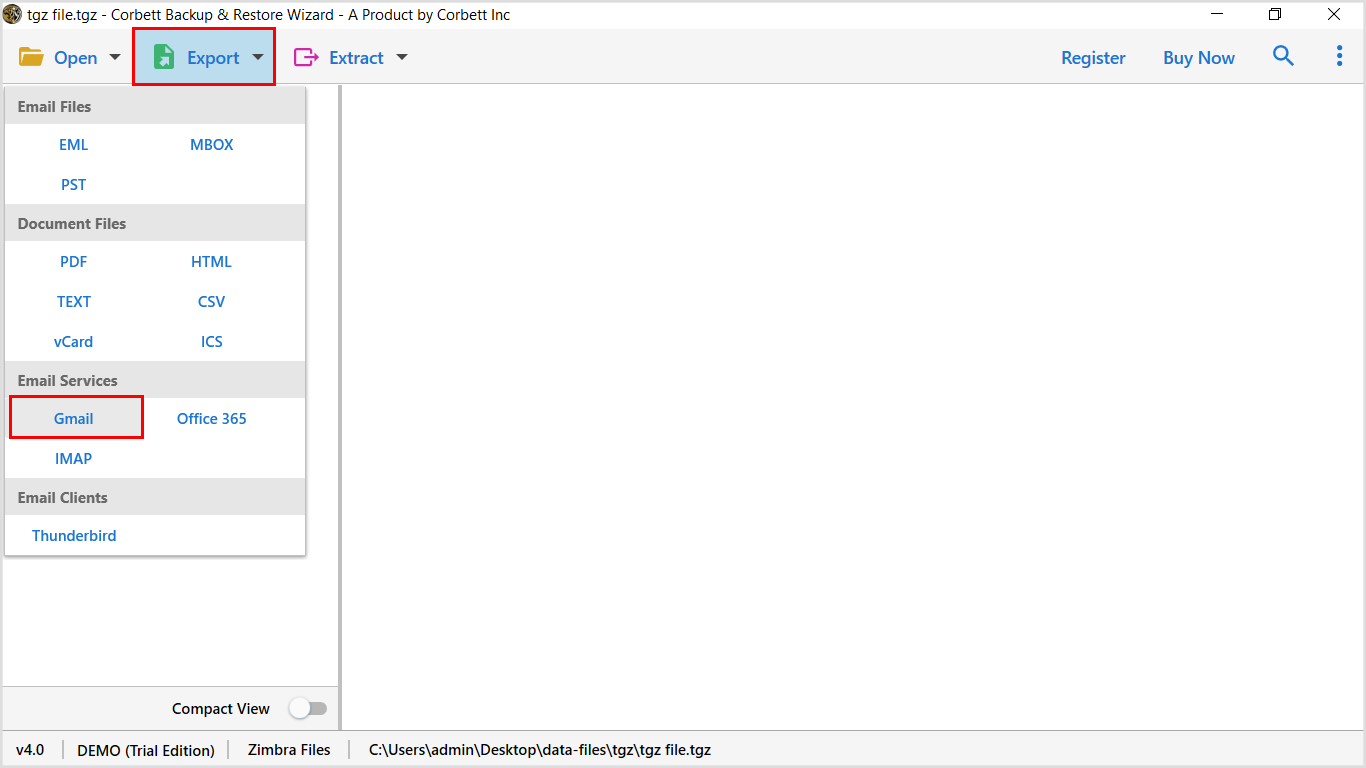 6) Apply Data Filters as needed, then click the Save Button.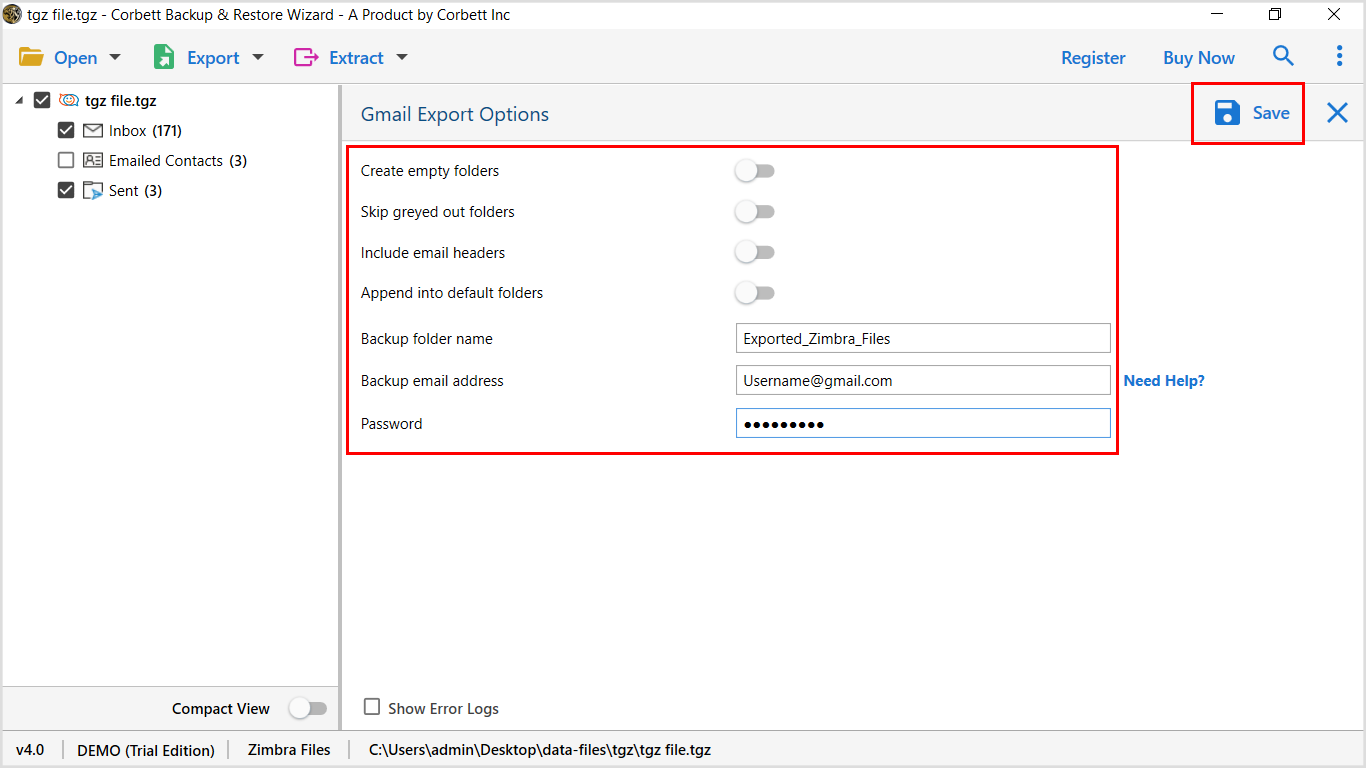 What a User Can Expect From Zimbra to Gmail Migration Tool?
There are multiple benefits to using an automated approach. I will explain some of them for a complete understanding of the tool. Users can download the demo version for good.
No Zimbra Installation Required: The automated application does not require the installation of any third-party programs. Even if you don't have the Zimbra desktop, you can move the data files without difficulty.
Direct Migration to Gmail account: There is no need to import TGZ to Gmail or any other application. The tool supports direct migration of Zimbra to Gmail accounts by using the IMAP protocol. The user needs to enter the login credentials, and the software will transfer the whole data without any errors.
Transfer any Size of Data File: Users can easily import Zimbra to Gmail without worrying about file size. The software allows you to migrate data files of any size without making external or internal changes.
Selective Mailbox Migration: One of the significant features that the Zimbra to Gmail migration tool offers is that users do not have to transfer the entire data file. A user can migrate the selected data file according to their requirements. Also, there is a date range filter that allows you to migrate emails from a particular period.
Interactive Graphical Interface: Migrate Zimbra to Gmail automated solution comes out with an easy-to-use graphical interface that all types of users can easily access, and there is no need for technical assistance to operate the tool.
So There You Have It:
The Zimbra to Gmail Migration Tool is an all-in-one solution for all kinds of migration tasks. Using the automated solution, users can easily import TGZ to Gmail with just a few mouse clicks. In addition, it supports more than 100 IMAP clients and guarantees a 100% secure migration without technical errors. If you find any difficulty using the tool, you can contact us through our 24/7 live chat.