Migrate Zimbra to Office 365 | Here's How You Can Do It
Any Zimbra user might be interested in migrating their data files to O365. There are endless reasons why users should go through this migration process. However, the question is how a user can migrate Zimbra to Office 365? Because Zimbra provides no direct option to move contacts, calendars, and email mailboxes to the O365 account.
Let's follow the blog post and learn about how a user can efficiently execute this migration process. Both Zimbra and O365 are entirely different from each other and stores data files in various file extensions. Before proceeding towards the solution section, let's continue with the user queries.
Migrate Email from Zimbra to Office 365 | User Query Discussed

This user query appears on the Microsoft Forum, and to perform this type of data migration, one can use an expert-recommended solution, i.e., DataSkorpio Zimbra Migration Software. Moreover, the software algorithm is designed in such a way that anyone can migrate Zimbra mail to Office 365 in a precise way.
How to Transfer Zimbra Emails, Contacts, and Calendars in an Easy Way
As we already know, both the applications are different, and Zimbra does not support any direct method to execute the migration process. Thus, to access Zimbra files, users need to save the entire database in TGZ file format, and then users can easily migrate Zimbra to Office 365 by performing direct migration. To move files from Zimbra, follow the mentioned steps:
Firstly, Login  into your Zimbra Account.
Now Navigate to the Ribbon Tab and click on Preferences.
From the Navigation, list selects the Import/Export Option.
The next step is to determine the Data Files and Click on Export.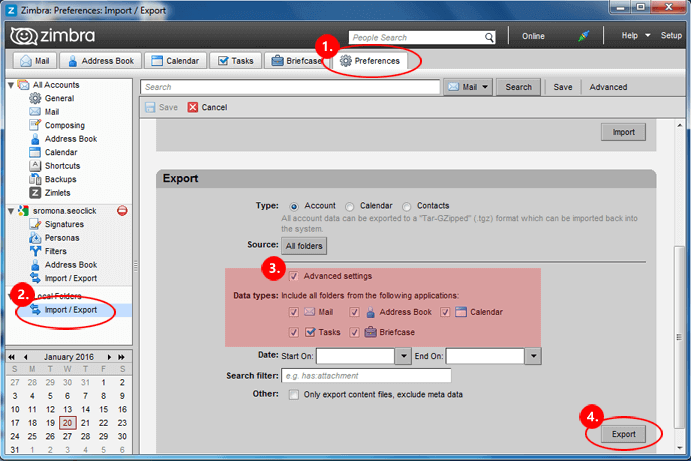 Migrate Email from Zimbra to Office 365 – Complete Procedure
Now, it's time to migrate Zimbra mail to Office 365 using the Email Migration Wizard. An automated solution built with complete functionality and delivers quick and accurate migration results. One can also transfer Zimbra attachments, contacts, and calendars by using the computerized application. Now follow the mentioned procedure to run the process.
1. Download and launch the application on your screen.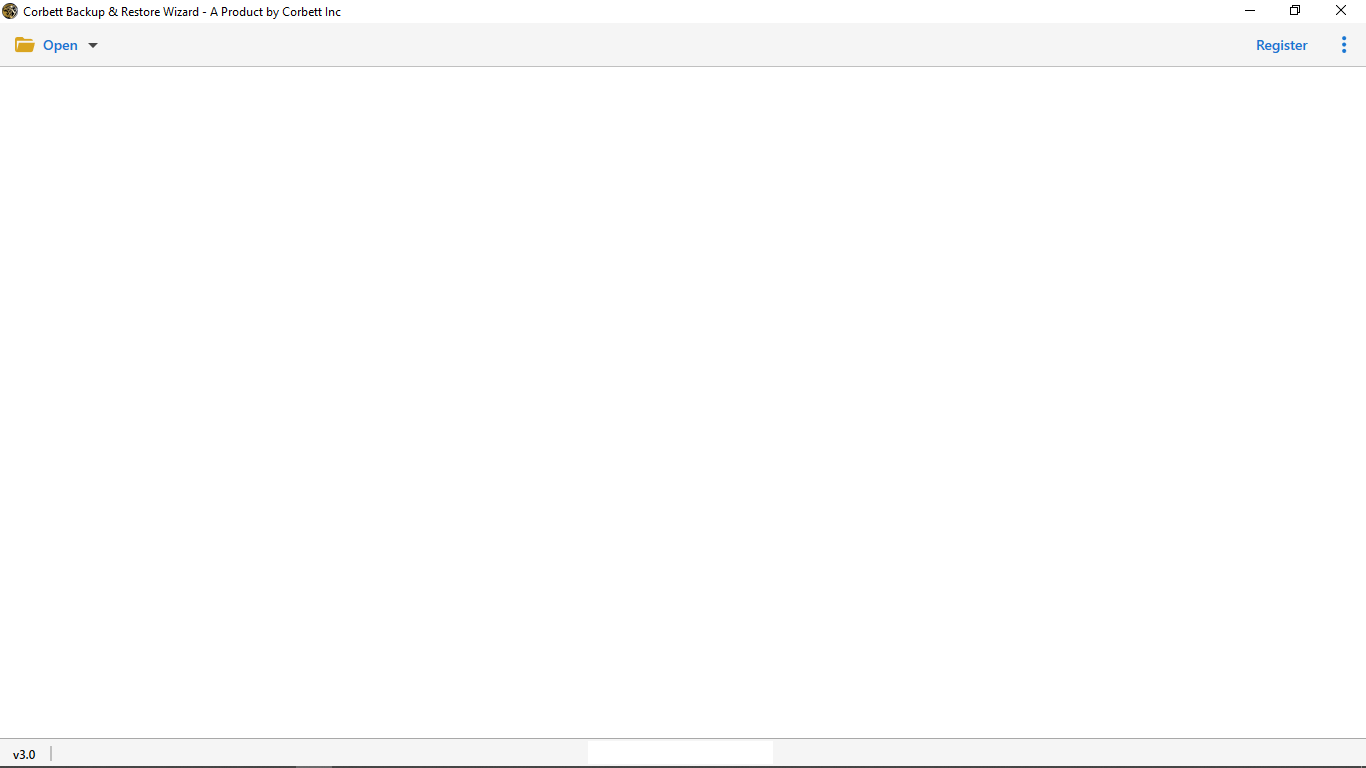 2. From the first window, click on "Open and select Email Servers."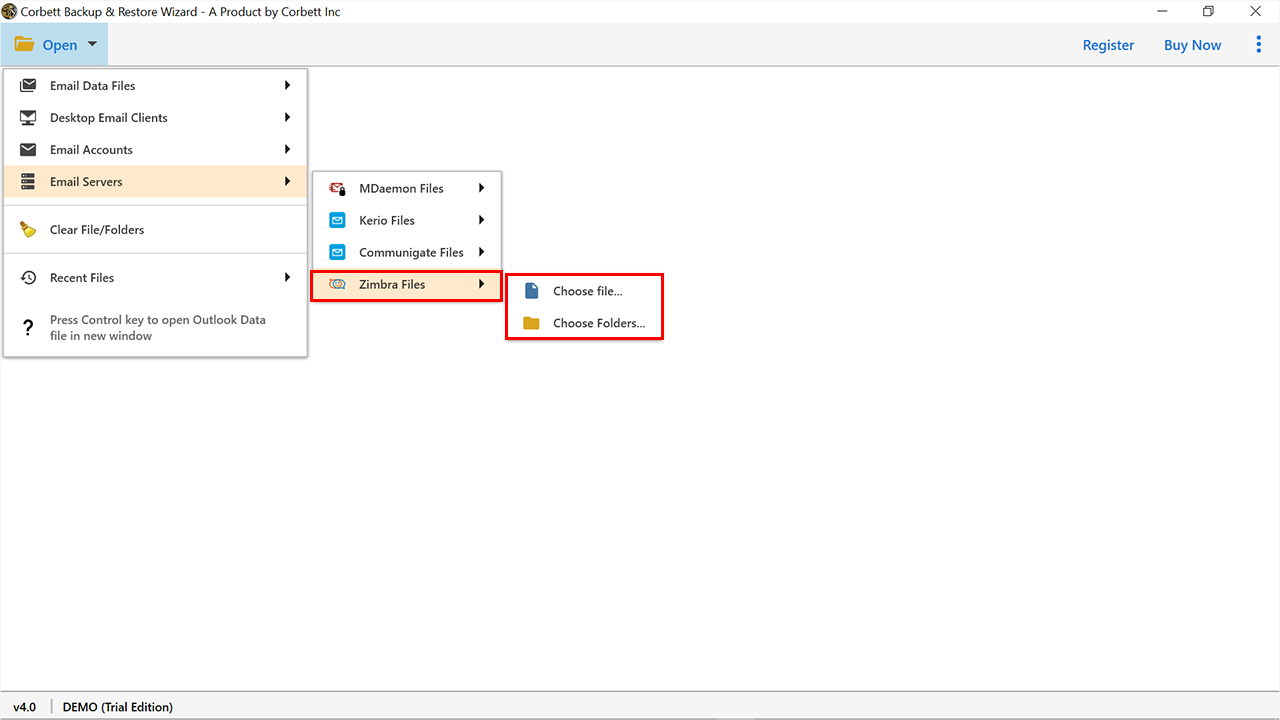 3. Select Zimbra Files and upload data files using the Choose File/Folder option.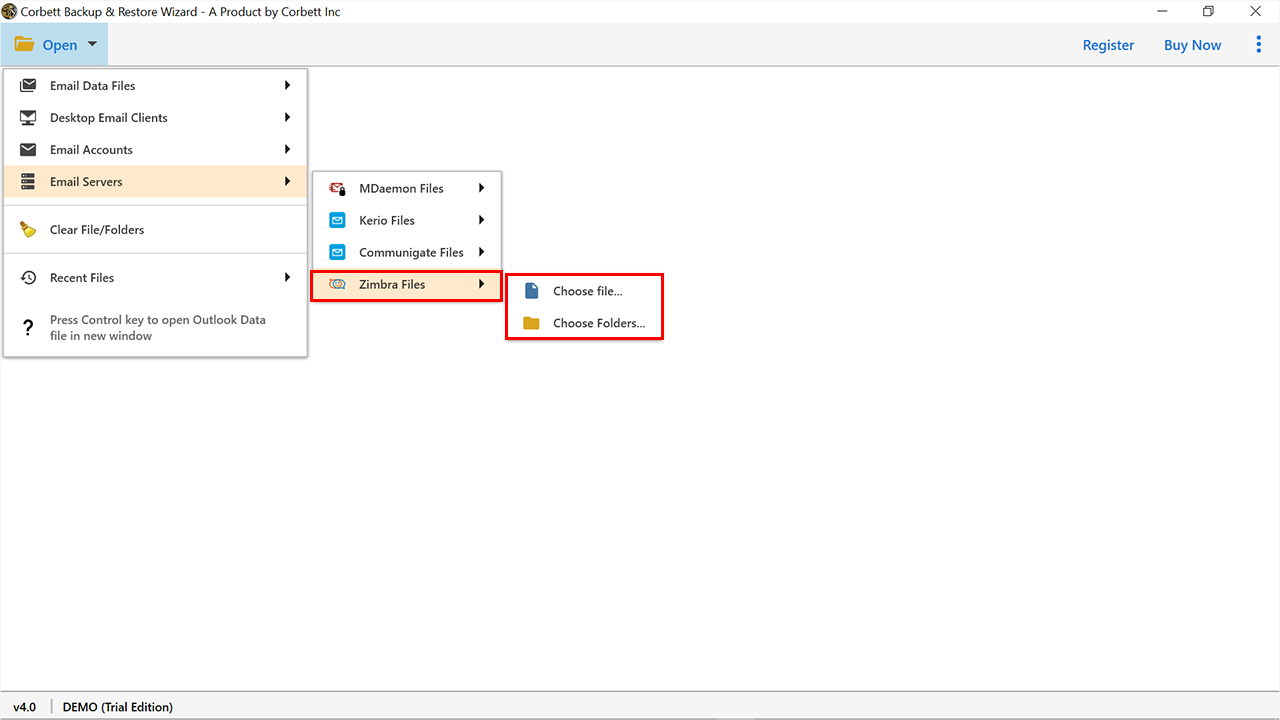 4. The software scans the data file and generates a Preview of the items stored in it.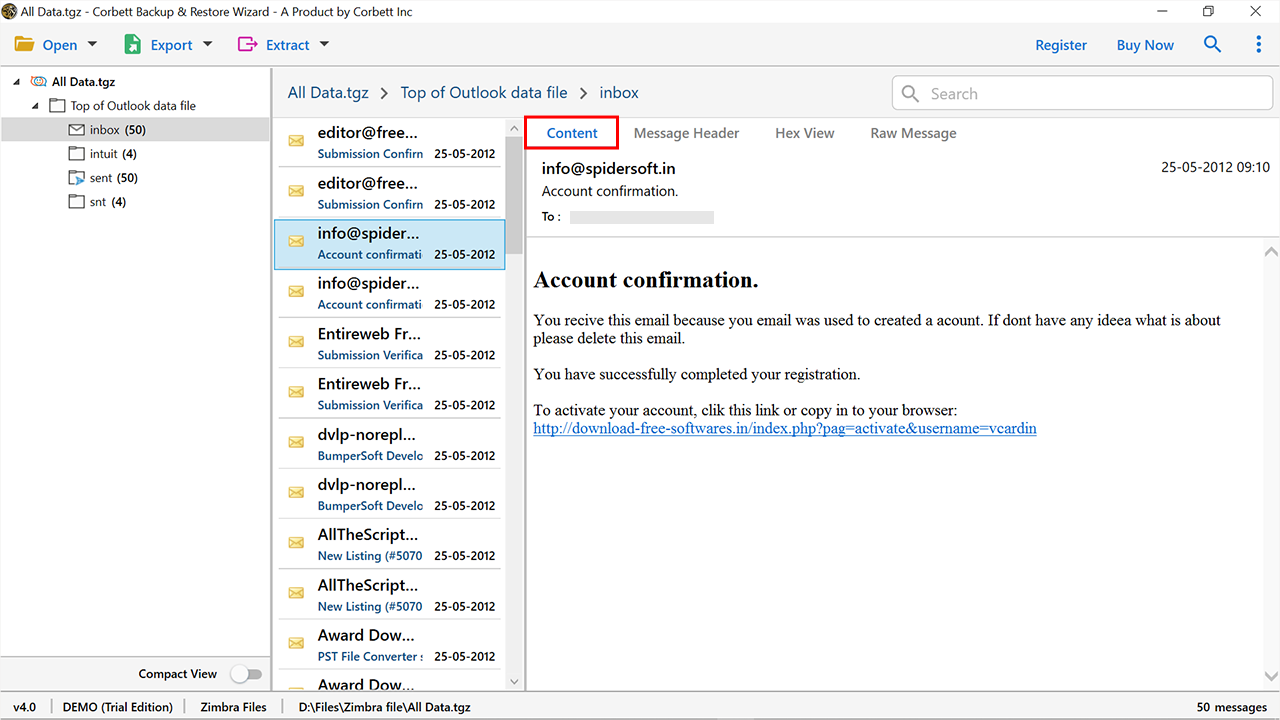 5. The next step is to apply the Data Filters for selective migration.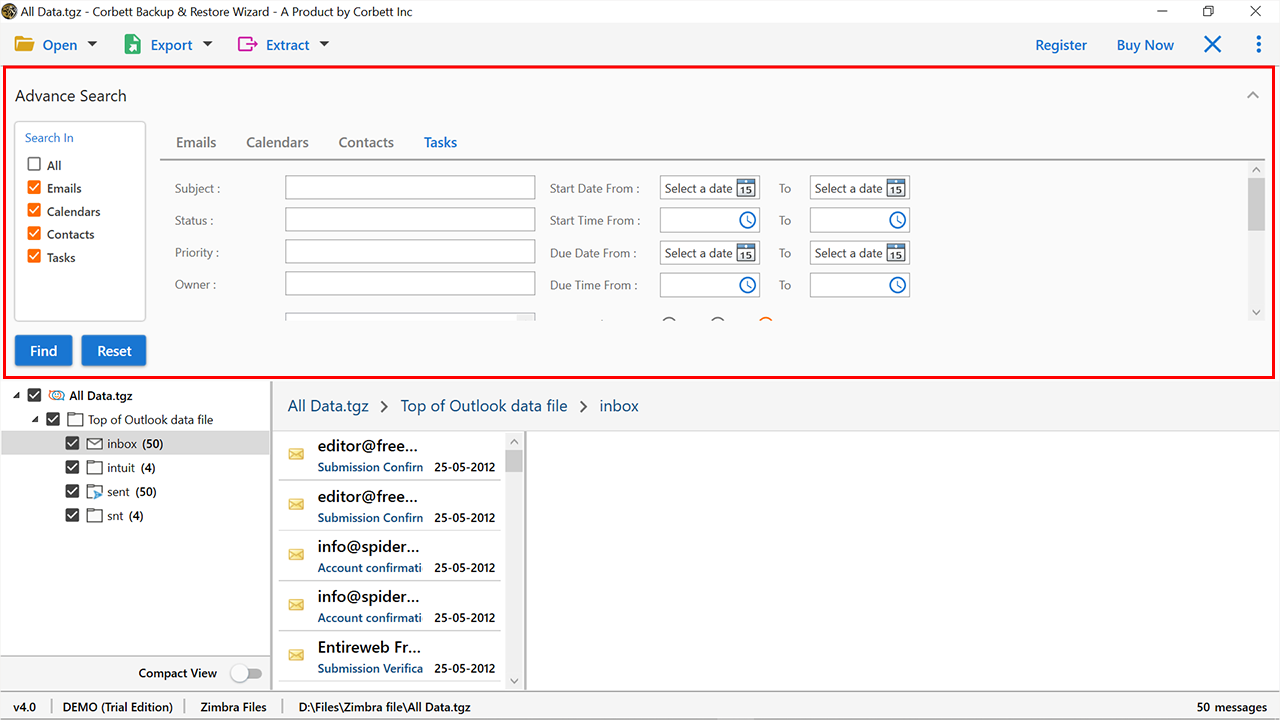 6. Now click on the Export Button and select Office 365, and click Save.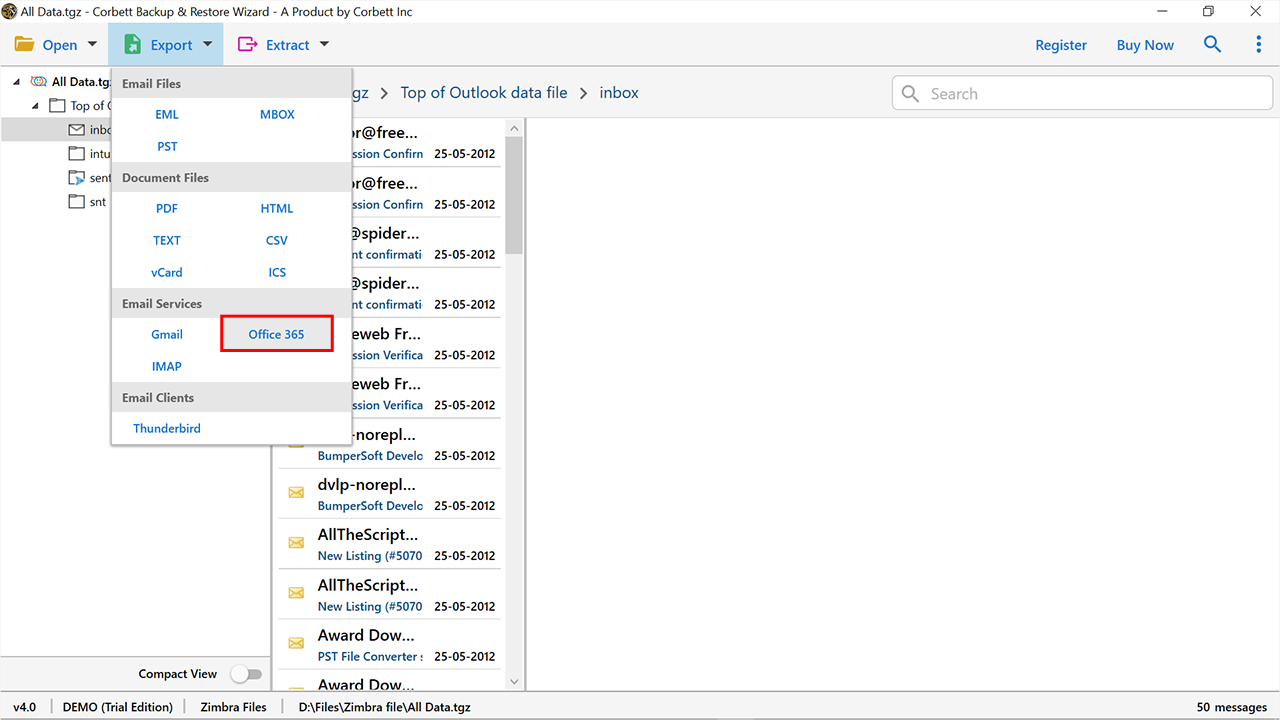 After performing all the steps, users can quickly get the entire Zimbra mailbox with contacts and calendars. When a user clicks the Save button, the migration process begins and ends with a successful message. The application also provides a demo edition to learn about the working process and migrate Zimbra calendar to Office 365 with 10 data files.
Why Do Users Migrate Email from Zimbra to Office 365? Reasons Explained
Effective data management is the essential part of taking your company to new heights. Multiple factors contribute to the client's strong desire to migrate Zimbra to Office 365.
Without a doubt, Office 365 is one of the best email client services on the market, with a comprehensive set of features.
Zimbra discontinued the development of desktop mail applications, and users tend to move their data files from Zimbra to Office 365.
We all know the benefits of using a cloud-based suite, and Office 365 is one of the best platforms trusted and provided by Microsoft Inc.
O365 uses advanced algorithms to encrypt user data and prevent it from any external attack. It supports HTTPS for all pages and channels and allows users to store data in the local or online environment.
In the last few years, O365 has updated its graphical interface to be more user-friendly, and users can easily manage their contacts, calendars, and mailboxes as per their requirements.
Best Solution to Migrate Zimbra Calendar to Office 365 | Additional Features Explained
The software allows to migrate your email, address book, and calendar details from Zimbra to the O365 application.
If you are looking for a manual way to migrate email from Zimbra to Office 365, Let me warn you here. First of all, there is no manual approach, and if you transfer data manually, this will lead to data loss or corruption.
Anyone can easily use this solution and perform an error-free migration, whether a technology expert or a novice.
The automated tool comes out with multiple features, including batch or selected data migration, or users can filter the data by using the date filter option.
Also Read: How to Migrate Zoho Mail to Office 365?
What if I Guess You Have the Answer?
In the above blog post, we have discussed how to migrate Zimbra mail to Office 365 using an automated approach, and the migration process can be done in a few mouse clicks without losing data formatting. Once you are satisfied with the working of the Zimbra to Office 365 migration tool, you can activate the licensed version for good.