Zimbra to Thunderbird Converter | Checkout How It Works
Summary: This tutorial summarises the manual and automated procedure to import Zimbra TGZ to Thunderbird account. Also, the session will discuss all the errors and limitations associated with manual data conversion and suggest a direct method to export Zimbra address book thunderbird using the Zimbra Error-free Email Migration Wizard. Download the free trial version of the utility to learn about the software features.
Zimbra is an open-source email server that stores mailbox data in TGZ format. A situation may arise where a user needs to access Zimbra data files to Thunderbird application. However, both email platforms work with different extensions.
Thus, if you want to access TGZ  file on a Thunderbird account, you have to convert TGZ to MBOX format. In addition, MBOX data file can be easily imported into various web applications, while the Zimbra data file is not supported by external clients. Let's take a look at the reasons for this migration.
Import Zimbra TGZ to Thunderbird | User Queries Fulfilled
Query 1 – I have been using Zimbra for the past few years, and I have over 2GB of data. I want to export selected email data files to Thunderbird, and I am looking for a reliable solution. Please let me know if there is any convenient option to migrate Zimbra to Thunderbird.
Roman
Query 2 – A few days ago, I was looking for a way to add my Zimbra webmail mailbox to desktop application, and while going through the conversion process, I got stuck somewhere in between. Please suggest a reliable Zimbra to Thunderbird converter to execute the conversion without any error.
Hughie
These are the significant reasons a user needs to migrate their data file to another application. Let us look at the steps a user can follow to convert data.
Manually Export Data Files From Zimbra
As we have already discussed, Zimbra stores its data file in TGZ format, and Zimbra allows to export the data file in Zip file. So carry out the number of steps listed below:
1) Use your Zimbra Webmail or Desktop Application to log in.
2) Click on the Preferences tab listed on top of the Ribbon Bar.
3) Now navigate to the listing panel and select Import/ Export.
4) Select the files that you want to migrate from the panel.
5) Finally, click the Export button to begin the downloading process.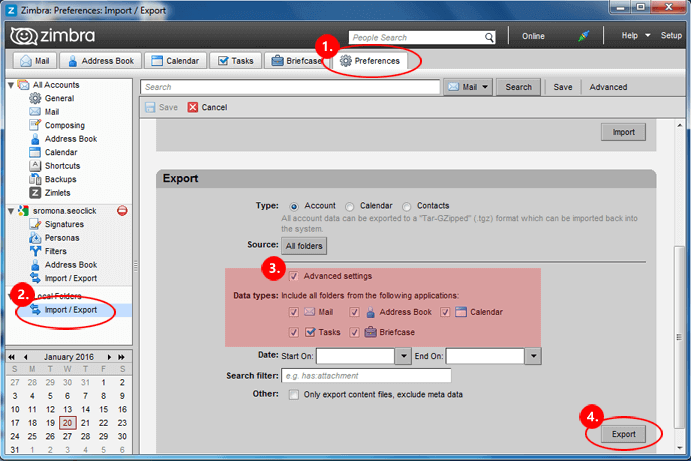 After performing these steps, users can save Zimbra their data to the local system. Now is the time to transfer data files into the Thunderbird account using Zimbra to Thunderbird converter.
What's Next? After Exporting a Zimbra Data File
Zimbra provides no direct option to export data in the thunderbird account. This process can be performed with the help of professional software, i.e., DataSkorpio Zimbra Account Migration Software which provides the user a direct option to migrate into Thunderbird account with all data attributes. Additionally, the software has a separate option for exporting associated email addresses and contacts within a few minutes.
Also, there is a trial version of the Zimbra to Thunderbird converter that allows users to export 10 data files from each folder to the desired format. Once you are satisfied with how the tool works, you can activate the licensed version of the tool. To check the tool's working, you can refer to the next section of the blog.
Migrate Zimbra to Thunderbird with Address book, Contacts and Calendars
To import Zimbra TGZ to Thunderbird account, Users can follow us and get all its solutions in 5 steps.
1) Launch the Zimbra to Thunderbird Converter Tool.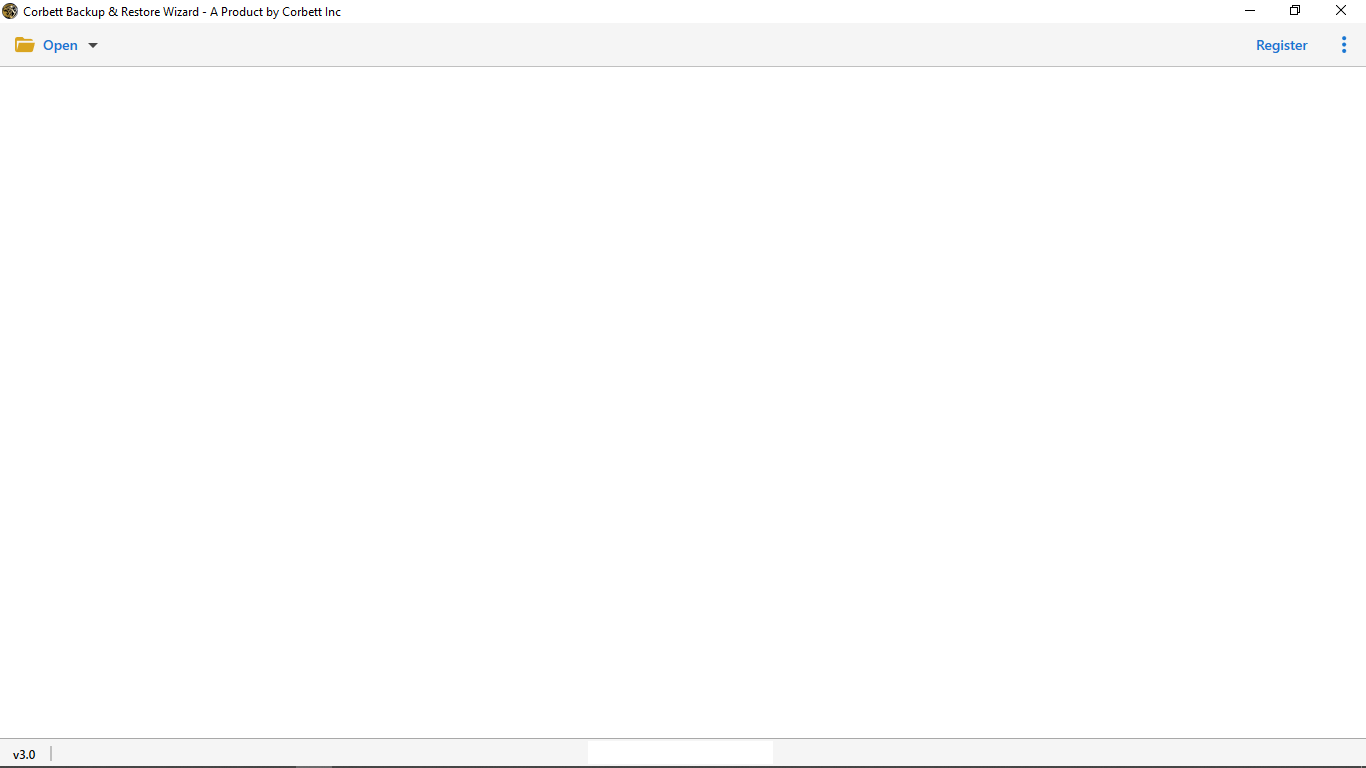 2) Navigate to the Open Tab >> Email Server >> Zimbra >> Add File menu.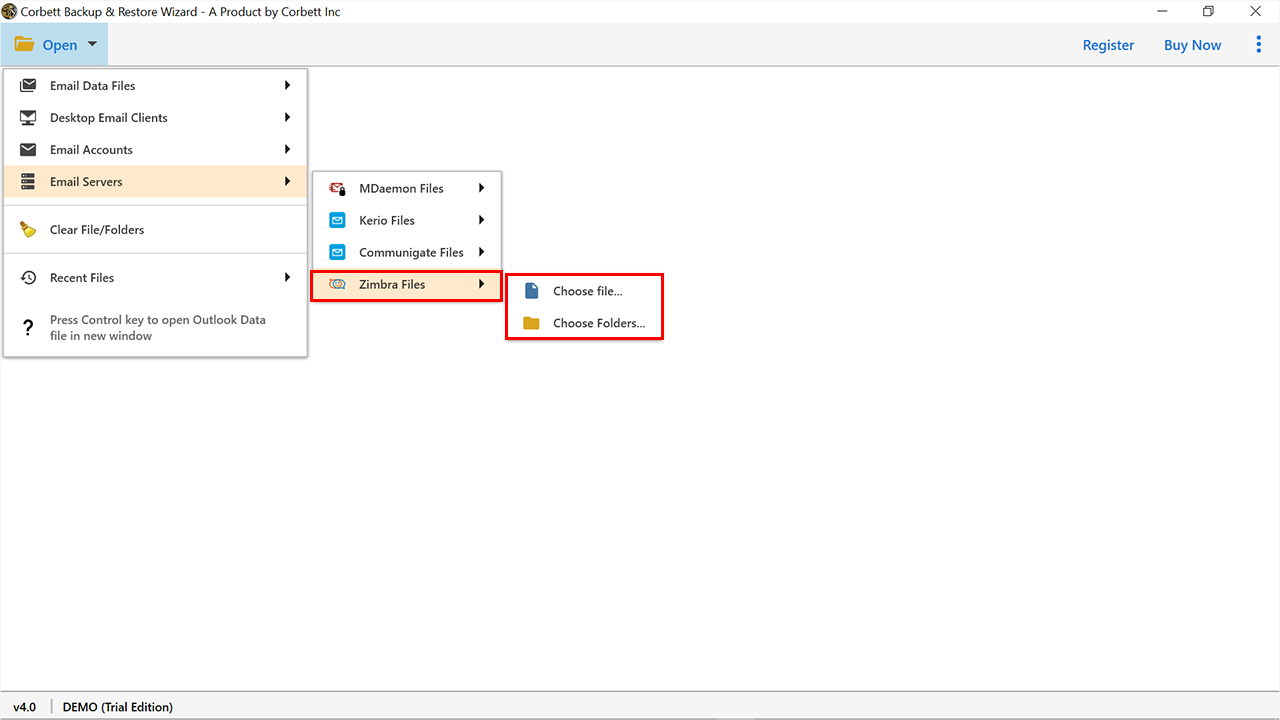 3) The software scans the data file and generates a preview of the items that have been saved earlier.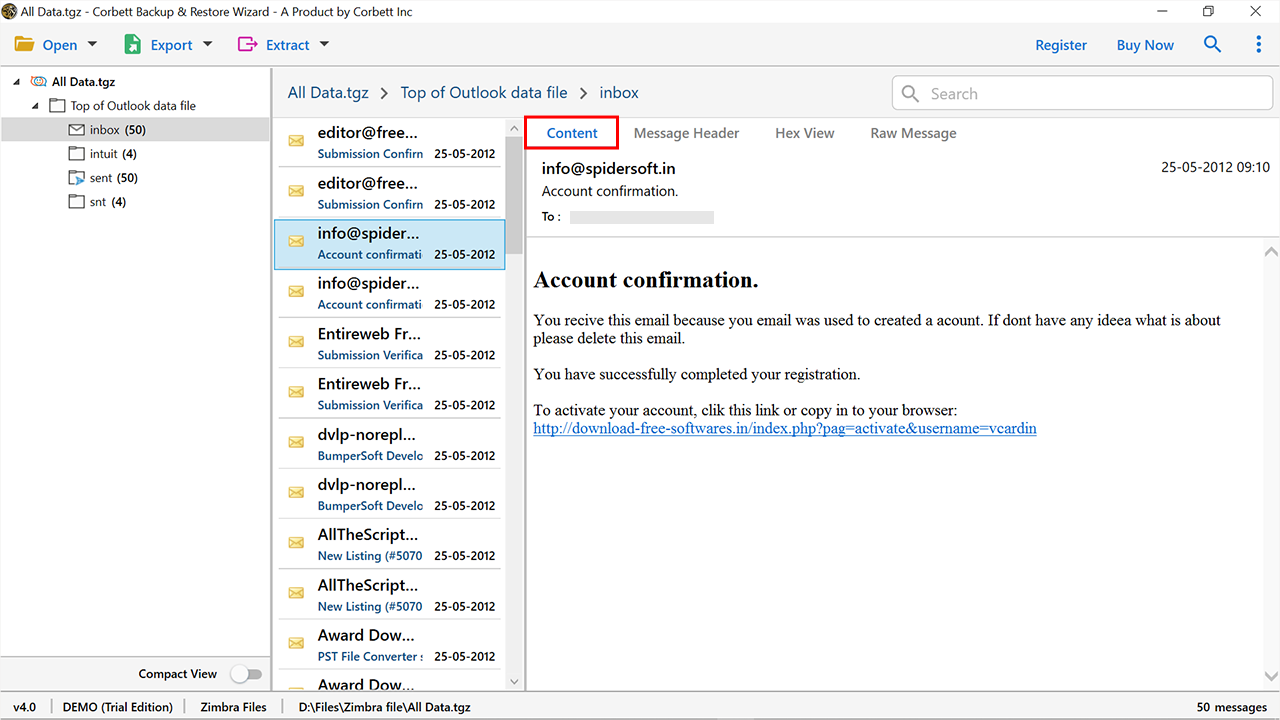 4) Next, go to the Export tab and choose the Thunderbird account.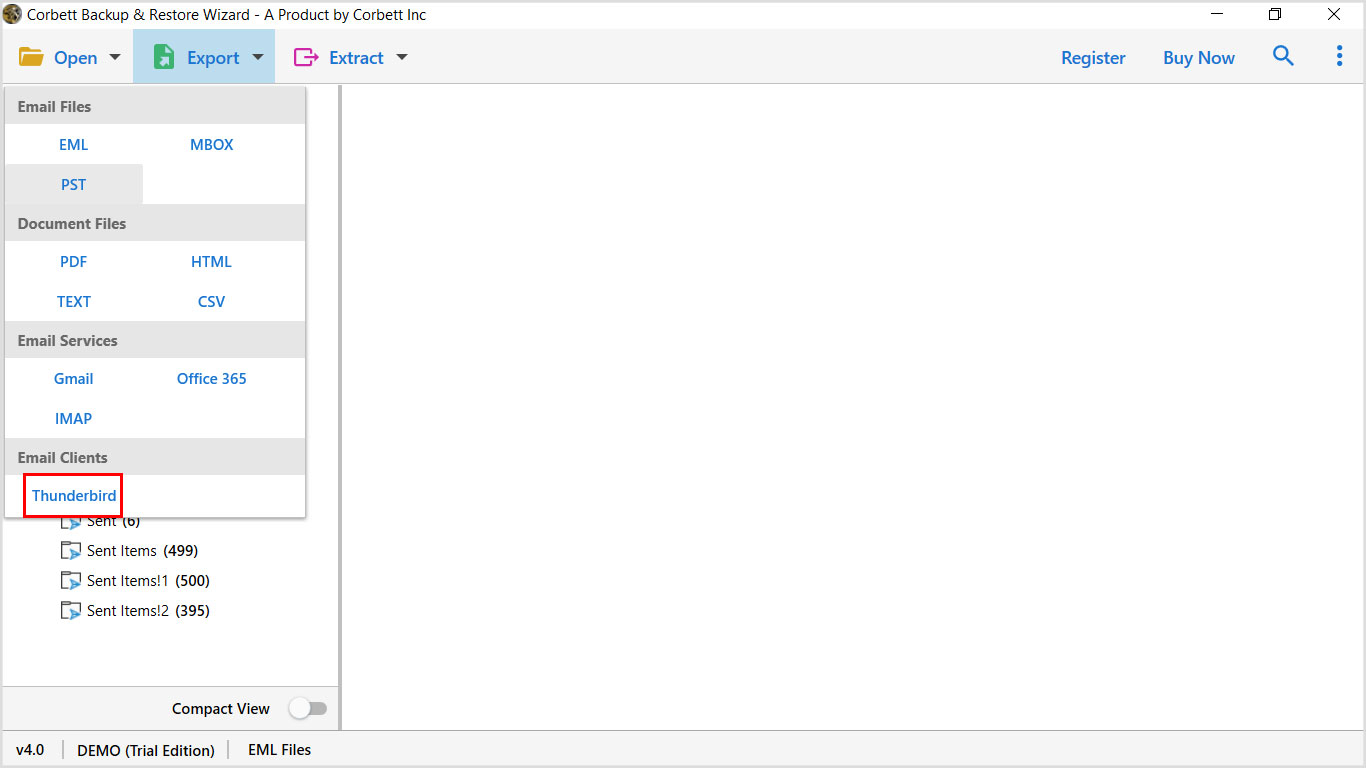 5) Apply the data filters and click on the Save button.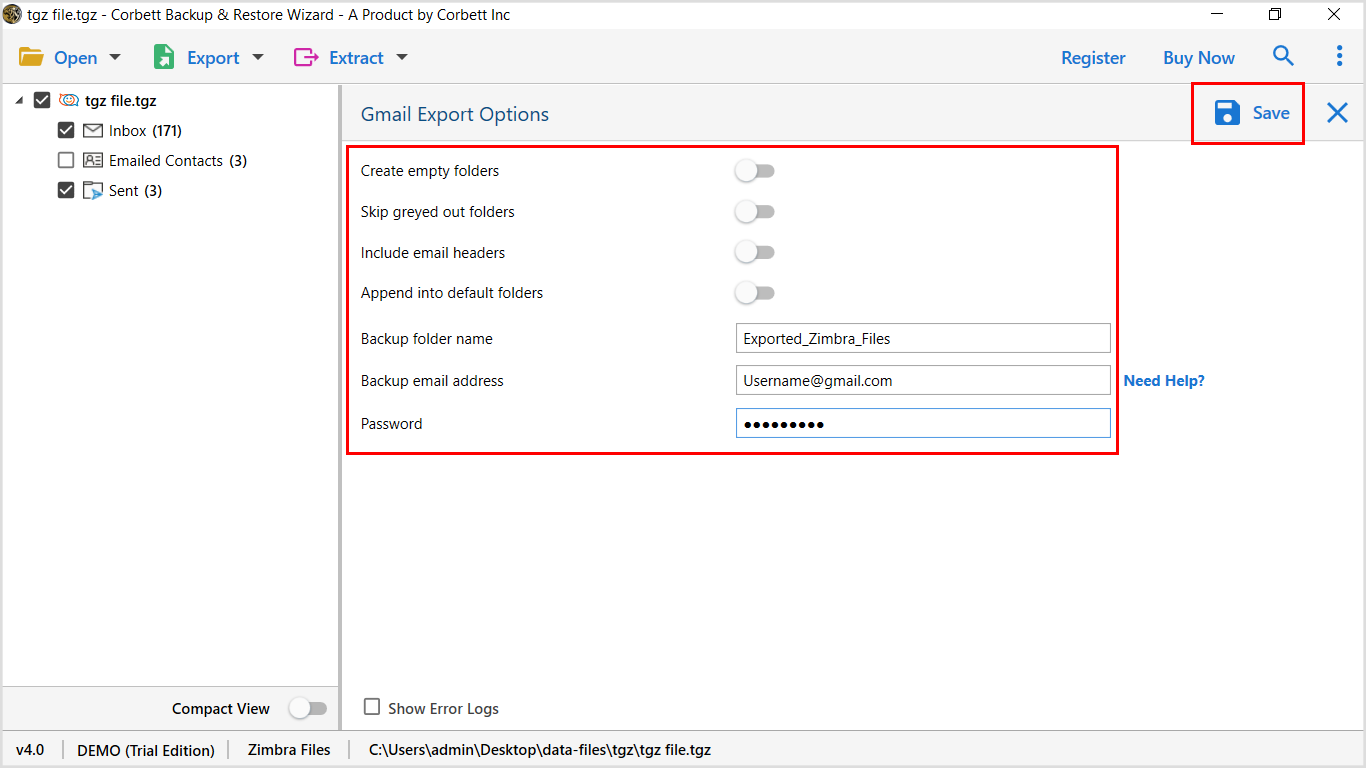 Now open the Thunderbird account, and all the Zimbra data files are stored in it with the data structure, and file names are kept the same.
Import Zimbra TGZ to Thunderbird | Software Features
 The software's graphical user interface is straightforward and self-explanatory.
 To convert TGZ files to Desktop application, users do not need to install any other program.
 It allows users to export multiple Zimbra data files in a single processing cycle.
 Use this software to migrate Zimbra to Thunderbird with no file size restrictions.
So There You Have It
Make a successful switch from the Zimbra mail app to desktop application. In the above post, I featured an automated way to import Zimbra TGZ to Thunderbird account. Additionally, the software ensures the quality of data and enables people to migrate their Zimbra accounts with address books, emails, and calendars. Users can download the demo edition for free to check the functionality of the software.