How to Best Methods to Backup Hotmail Emails to Hard Drive?
Struggling with How to Backup Hotmail Emails to Hard Drive? We have drafted this technical write-up just for you. Throughout this article, we will guide you on how to take a complete backup of your Hotmail mailbox including emails, contacts, calendars, attachments, etc. Read this blog thoroughly to get the expert-recommended solution.
In the current technology era, online attacks like hacking, virus, cyberfrauds, ransomware attacks, and other issues have increased rapidly. Thus, according to experts, keeping a backup copy of all the online webmail data should be a necessity for every user. Some users want to take a complete backup of Hotmail emails to hard drive.
Presently, in this blog, we will be concerned with one such webmail service i.e. Hotmail, and a trending question i.e., How do I Save Hotmail email folders to Hard Drive?
Why Should You Backup Hotmail Emails to Hard Drive?
Hotmail, now known as Outlook was launched in 1996. It was the first free webmail service accessible from any browser. It has experienced various instabilities throughout its history and still keeps going with a user base numbered millions.
However, just like any other internet attack, Hotmail users are also susceptible to hacking incidents. There have been various such incidents where numerous Hotmail users have lost their entire mailbox data in an instant. Thus, keeping a copy of Hotmail data on a local or external hard drive has now become a necessity. Consequently, users are searching for ways to backup and download Hotmail emails to hard drive.
Although users also take a Hotmail account data backup so that they can create a new Outlook.com account can start from the fresh and take a Hotmail backup to an external drive for future use.
How to Backup Hotmail Emails to Hard Drive Without Using Hotmail Webmail?
To take a complete Hotmail webmail account email backup without using the Hotmail webmail. Then, Free download this Hotmail Backup Tool to take a complete Hotmail file and folder backup.
This tool maintains your complete file and folder structure without disturbing the file formatting. All your Hotmail emails can easily backup into multiple email file formats or document file formats.
Steps to Backup Hotmail Emails to External Hard Drive
1. First, Start the process after installation and click the Open button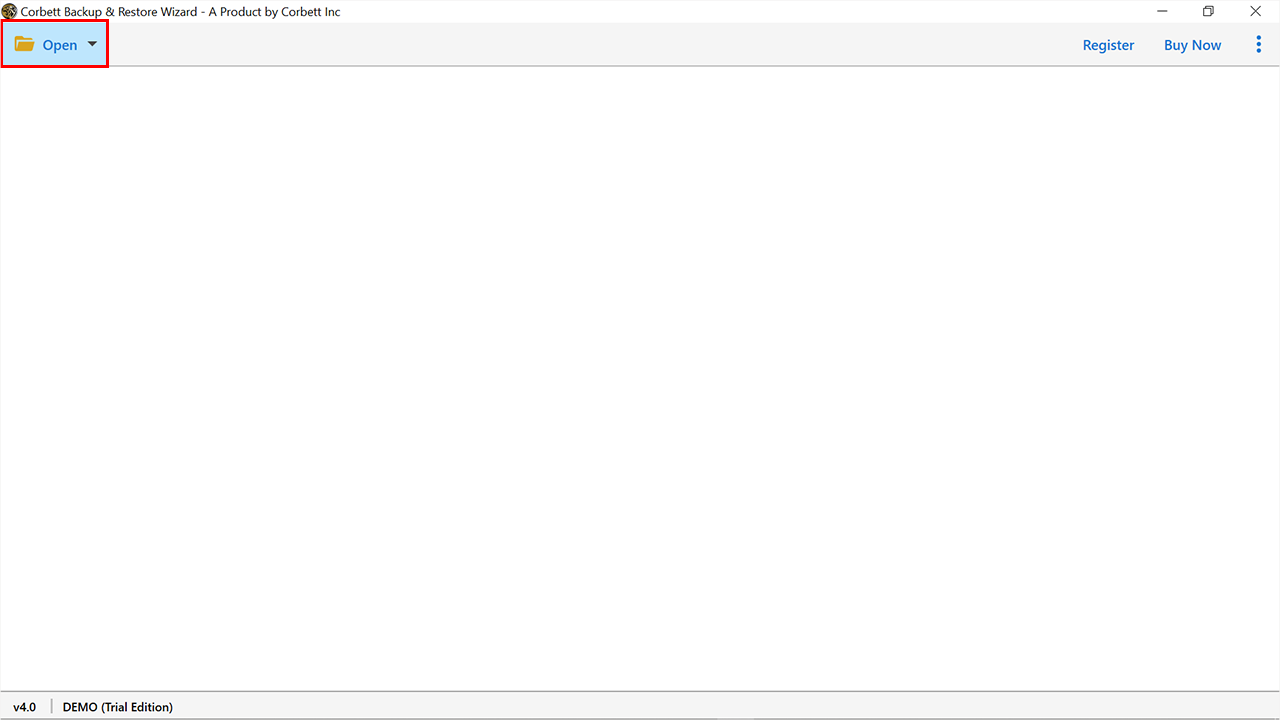 2. Second, Then select the Email Accounts option and then hit Add Account to add your account to backup Hotmail emails to hard drive.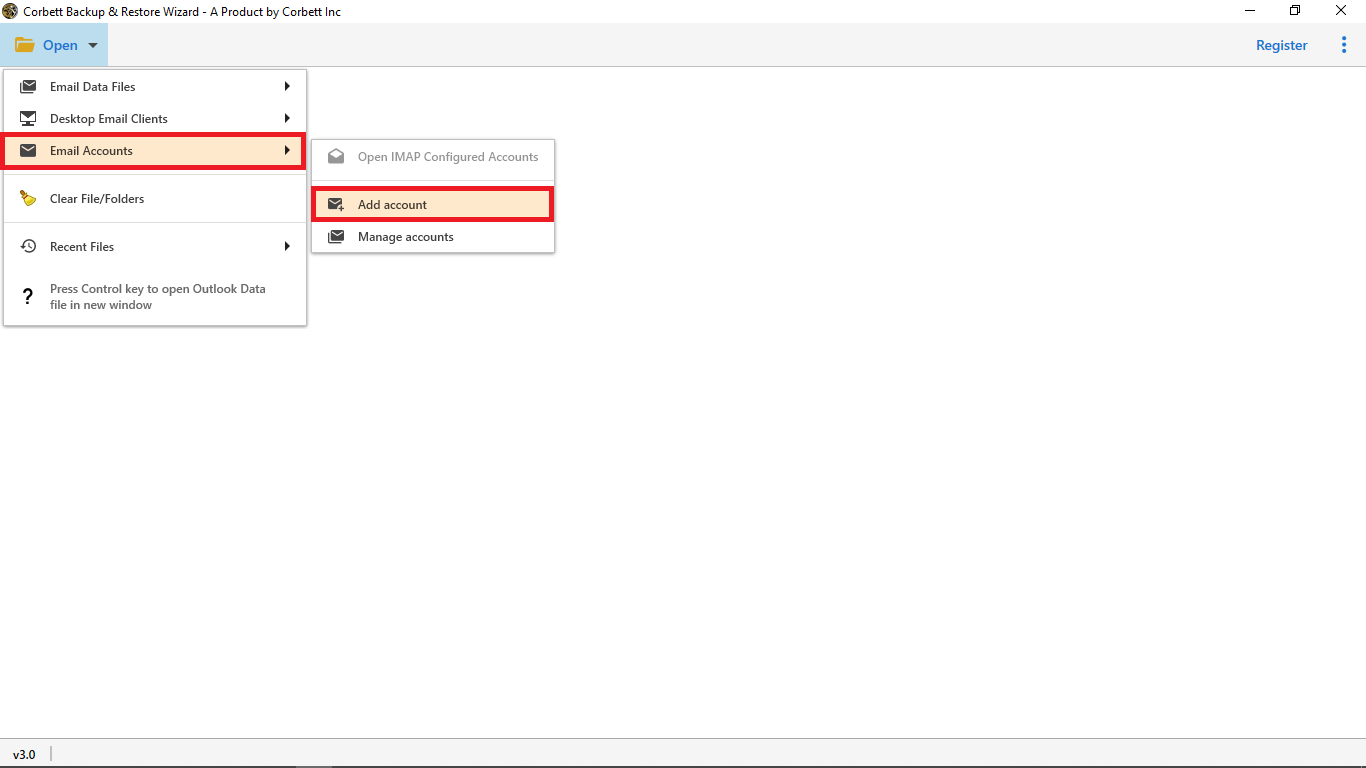 3. Third, After that, the Add account pop-up window will open and you need to enter your Hotmail account details i.e., Email id and password to configure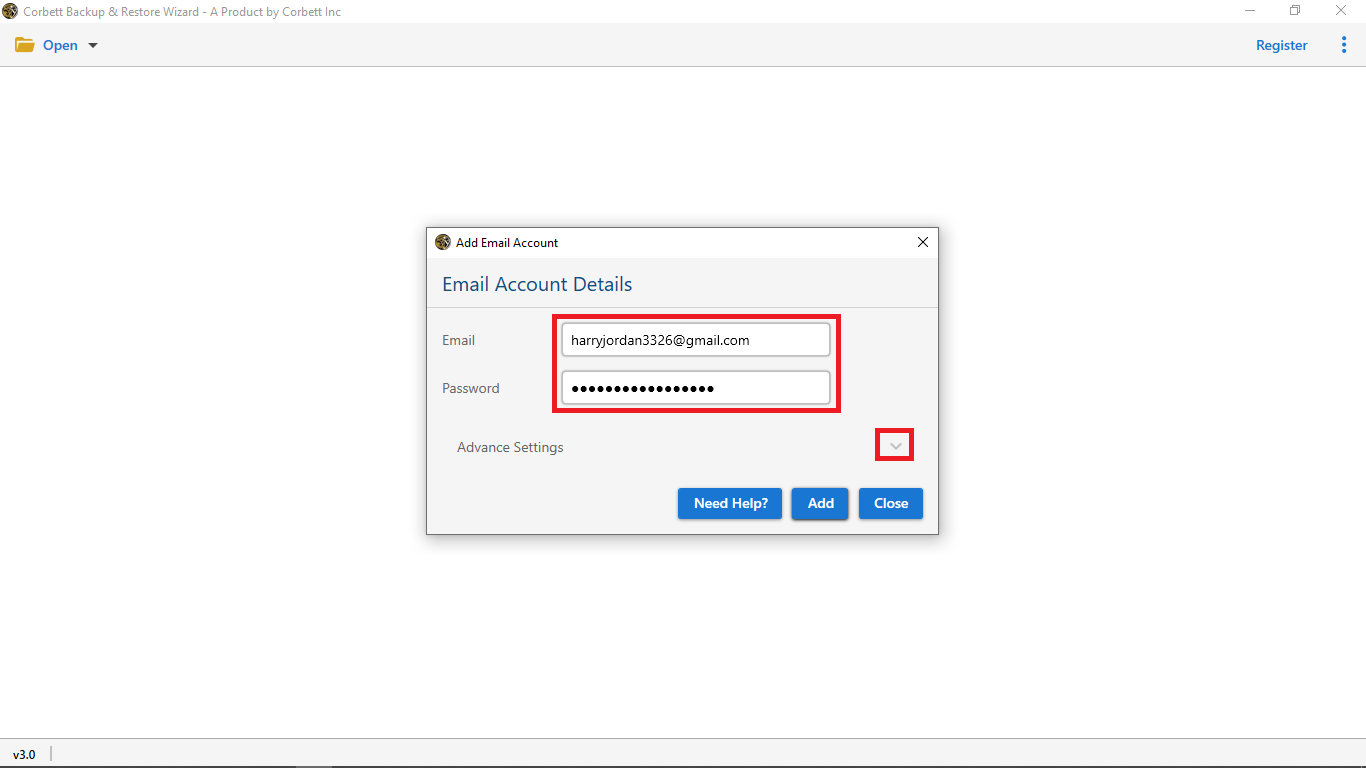 4. Next, click the Export option and select any desired file format that you want to backup Hotmail emails to hard drive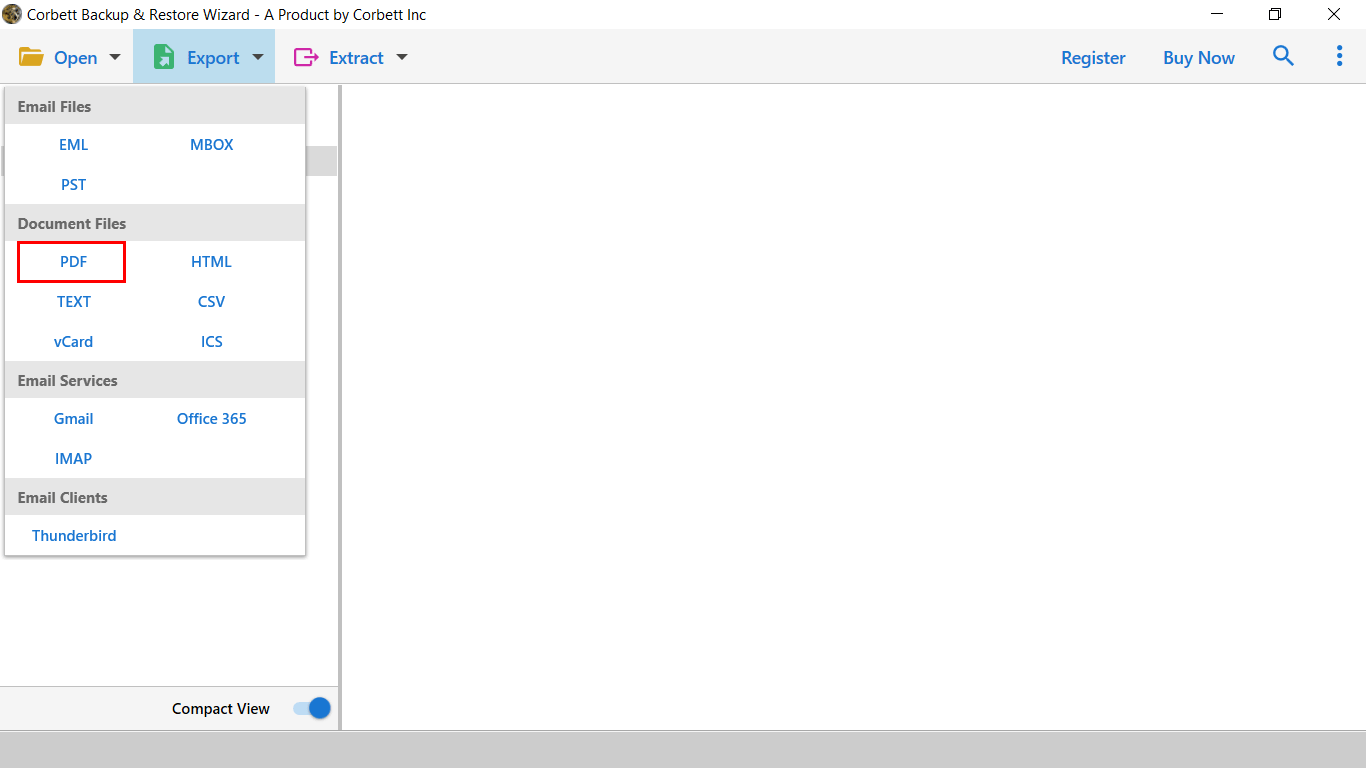 5. Finally, select Save in the export options window to start the Hotmail email backup process.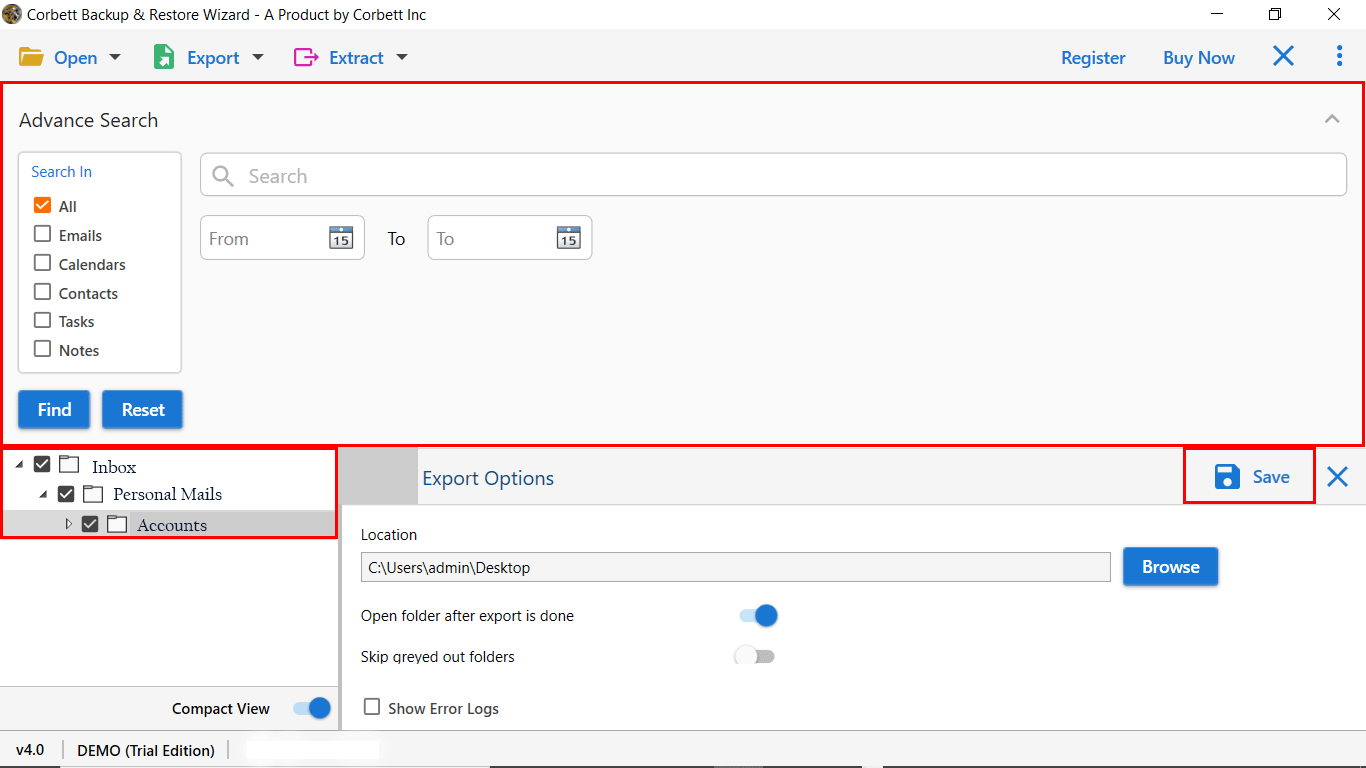 What are the Benefits of this Hotmail Backup Application
Maintains File Structure and Folder Hierarchy: In this tool, your data is remain as you maintained in your Hotmail account. All the folders and subfolders save in your local hard drive as you maintained them without distribution. However, You can easily Backup Hotmail emails to Hard drive smoothly.
Complete Data Security and Safety: Your Hotmail data is completely safe and secure in this utility. There are no virus attacks and malware in the Hotmail backup tool. You can start the backup process without any fear.
Multi-File Preview Options: Only this tool provides you with multiple email preview modes. Any nontechnical or technical can easily preview the emails into the Content, Message Header, Raw Message, and Hex View options with complete hyperlinks, images, formatting, and so on.
Standalone Application: This tool doesn't require any other additional tool to run this tool not a single tool is required. This is a completely freestanding application to backup Hotmail emails to hard drive.
Double Email Search Options: This Hotmail email backup tool provides you with double modes to search an email. For specific emails, there is a quick search option to search an email by keyword. Or can add advanced filters to get the exact emails that you are looking for in the bulk Hotmail account emails.
Manage Multiple Email Accounts in a Single Tool: This tool enables you to manage multiple IMAP-supported email accounts in a single tool. Users don't need to purchase multiple accounts to export, migrate, or backup emails from any webmail or desktop email accounts.
All-in-One Application for Users: This is an all-in-one package for a user to export, migrate, transfer, backup, and extract, emails from any webmail, server account, IMAP account, or any other account easily. Users don't need to purchase multiple applications to perform all the things. Only this tool can do all the things without any other tool support.
Frequently Asked Questions by Users
Ques 1. How Do I use this expert solution to Backup Hotmail Emails to Hard Drive?

Ans. Follow the steps mentioned below:
1: Download > Open > Email Accounts
2: Then Add Accounts > Enter Hotmail Credentials
3: Preview the Hotmail emails in the tool's preview panel
4: Select Export > Choose any file format as per your need
5: Click Save at the end to start the process
Ques 2. Is this tool backup my multiple Hotmail account data?

Ans. Yes, this application can easily backup your multiple Hotmail account data. And you can easily manage your multiple Hotmail account in the tool.
Ques 3. Can I Backup my Hotmail Inbox only with this tool?

Ans. Yes, you can choose the files and folders before the backup. With this tool, you can easily take only Hotmail inbox backup in any desired file format.
Ques 4. With this tool can I back up contacts from my Hotmail account?

Ans. Yes, after configuring your Hotmail account in the tool. Then you can select the Extract option and select Contacts from the drop-down list. You can easily do this process in the Backup Hotmail emails to hard drive process.
Ques 5. How can I backup my Hotmail email address with this tool?

Ans. With this tool, you can directly extract all the email addresses from your Hotmail account. You only need to select the Extract button and select Email Addresses from the list.
Author's Recommendation
As we all know the importance of backing up your data to protect it from any kind of cyber harm, saving Hotmail emails to hard drive as a backup is a necessary step. In this blog, we discussed How to backup Hotmail emails to hard drive. For that, we shared the immaculate expert solution that executes the entire task securely and in a hassle-free manner.