How to Transfer Earthlink to Gmail Using Earthlink to Gmail Migration Tool
Want to Transfer Earthlink to Gmail? Or Want to know how to migrate Earthlink Email to Gmail? Check out the following:
1. How to Transfer Earthlink Email to Gmail?
2. The Best way to Export Earthlink to Gmail Account?
3. How Do I Transfer Emails from Earthlink to Gmail?
If you are looking way on how to change from Earthlink Emails to Gmail or have thoughts about how to switch from Earthlink to Gmail. If you didn't know what to do, then don't worry because in this blog we will explain to you how you can easily transfer Earthlink Mailbox to Gmail account with complete mailbox data.
Why Migrate Earthlink to Google Mail Account?
Located in the United States, EarthLink provides Internet access. In 1994, EarthLink was founded. It was promoting two service segments as of November 2016: Residential Solutions and Business Solutions.
Communications, IT and virtualization, cloud computing, IT security, colocation, hosted applications, and support services are all sold by Business Solutions.
Residential Solutions is a division of EarthLink that sells broadband (DSL/freestanding DSL, cable internet, 4G Internet, Satellite Internet), dial-up Internet, Web hosting and commerce, and related services.
On the other hand, Gmail is a Google-provided free email service. As of 2019, there were 1.5 billion active users worldwide. Google Mail can be accessed via a web browser or a mobile app. It is compatible with POP3 and IMAP.
Why Do Users Want to Transfer Earthlink to Gmail?
Every user has their own reasons for wanting to switch from Earthlink Emails to Gmail. Why did they only use a Gmail account instead of using other email clients?
Google provides Gmail as a free e-mail service. It includes an easy-to-use UI and the most up-to-date functionality. Gmail can be accessed via the web or an application. It is not limited to a desktop or a single device. It can be used on a variety of platforms, including desktops and smartphones.
Methods to Export Earthlink Emails to Gmail Account?
To transfer emails from Earthlink to Gmail then there are two possible ways. Users can choose a manual method to perform this task or can use an automatic solution.
In the manual method, there is only one way that can help you to transfer your emails which are configuring the Earthlink account to Gmail.
But there are some limitations to performing a manual method. Which we describe later, firstly, understand the manual method of Earthlink to Gmail migration.
Method 1: Transfer Earthlink to Gmail Account Manually for Free
Transferring emails by manual approach is a time-consuming process. To begin with, the user must have technical expertise in order to comprehend the intricacies and technical user interface. The most significant problem for people migrating from one account to another is time. The procedure takes a long time to complete and carry out.
Step by Step Procedure to Link Earthlink to Gmail Account
1. Open your Gmail Account to start
2. Hit the settings option and select the "See all settings" option
3. Click "Accounts and Import" and pick "Add an Email Account"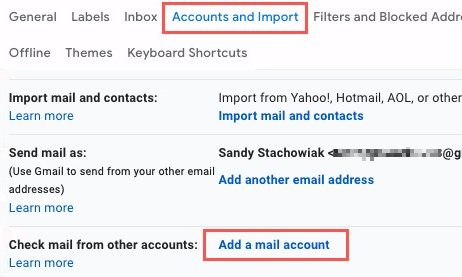 4. In the window that opens, enter your full earthlink.net email address and click on the "Next" button.
5. Next, hit the "Import emails from my other account (POP3)" choice and select "Next".
6. In the "Username" section, type your entire email address once more.
     In the "Password" section, type the password for your earthlink.net email account.
Note: Verify that the "Leave a copy on the server" option is selected.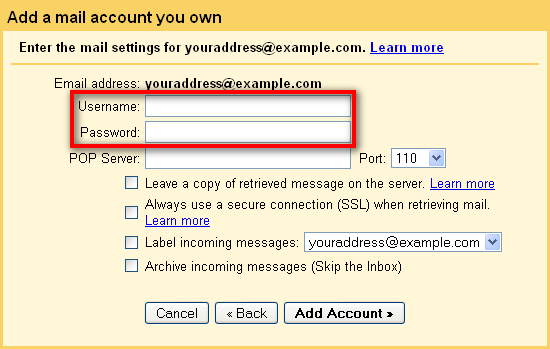 7. In the "POP Server" field, enter pop.earthlink.net.

8. To add an account, click the "Add Account" button.
     Click the "No" option on the following screen. Finally, click the "Finish" button.

To perform these steps users required at least a technical background to perform each step perfectly. There is no guarantee that your Earthlink account data will be completely migrated into your Gmail account.
Method 2: Transfer Earthlink to Gmail Using an Expert Recommended Tool
DataSkorpio Best IMAP Migration Tool can help you migrate your Earthlink mails to Google mail. This tool will guide you through the process of transferring your data smoothly. During the move, users do not need to be concerned about data loss or virus assaults.
This application is completely safe and secure, allowing you to move your emails without fear. Begin the migration process by following the procedures outlined below.
In case you want to want to take a Backup of your Earthlink account then you can use our Earthlink Email Backup Tool to take complete Earthlink email account mailbox backup.
Steps to Start the Transfer Process
Start the process by downloading the tool on your Computer OS. This toolkit only works with Windows bases systems.
1. Select the Open option in the first tool's window to begin the transfer procedure.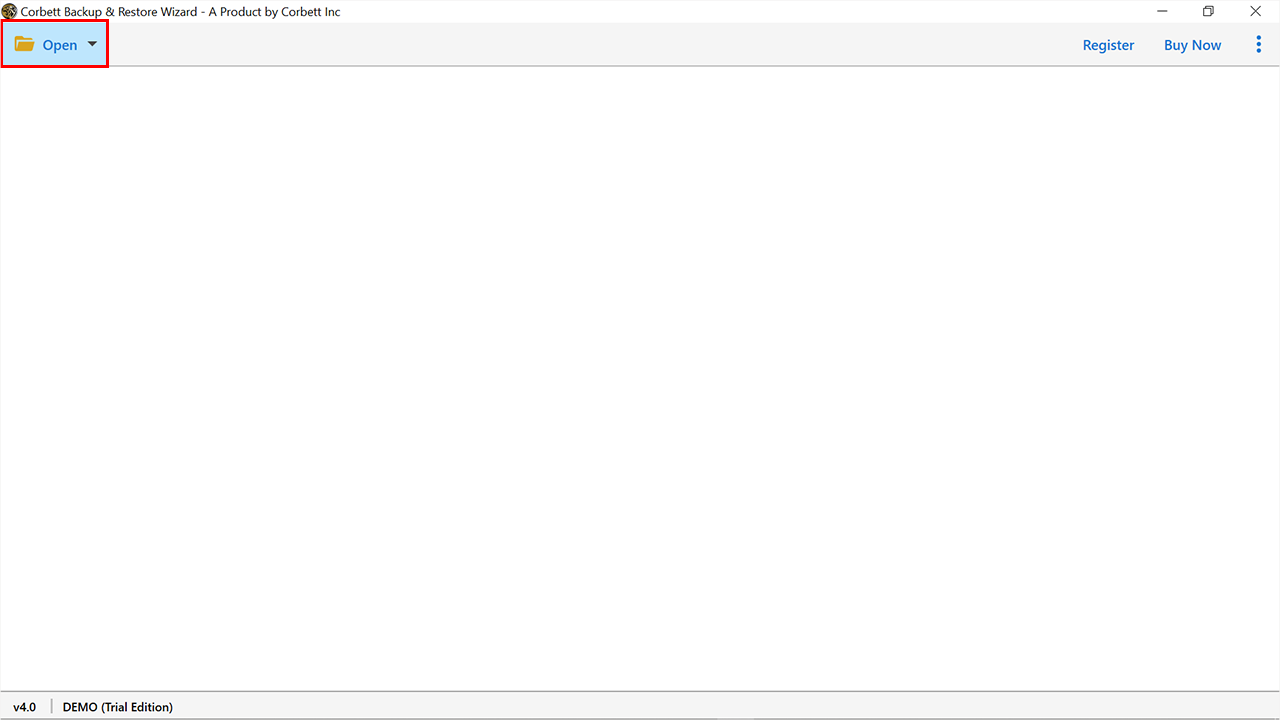 2. Then choose Email Account and Add Account to connect your Earthlink account.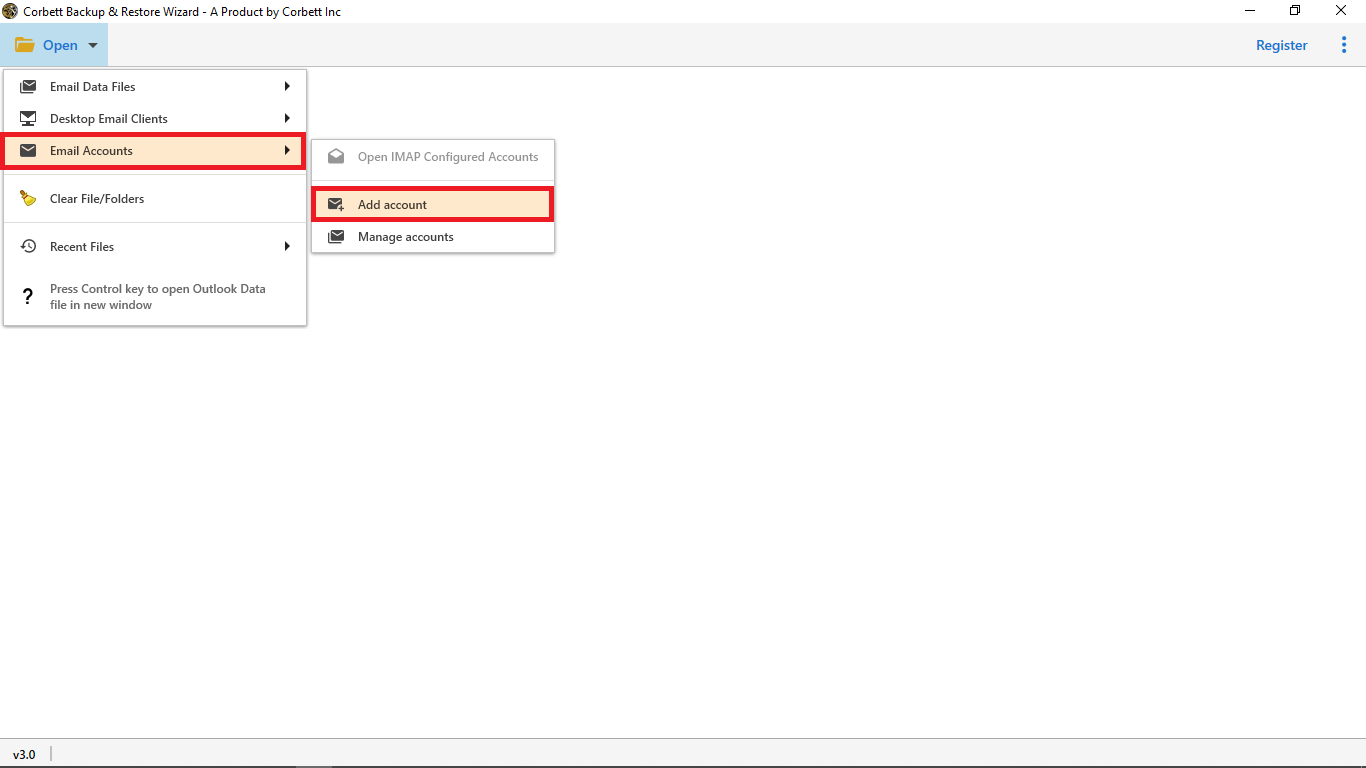 3. To upload data into the tool, enter your Earthlink account credentials in the next window.
4. The toolkit then populates the tools preview panel with all of your Earthlink mailbox data.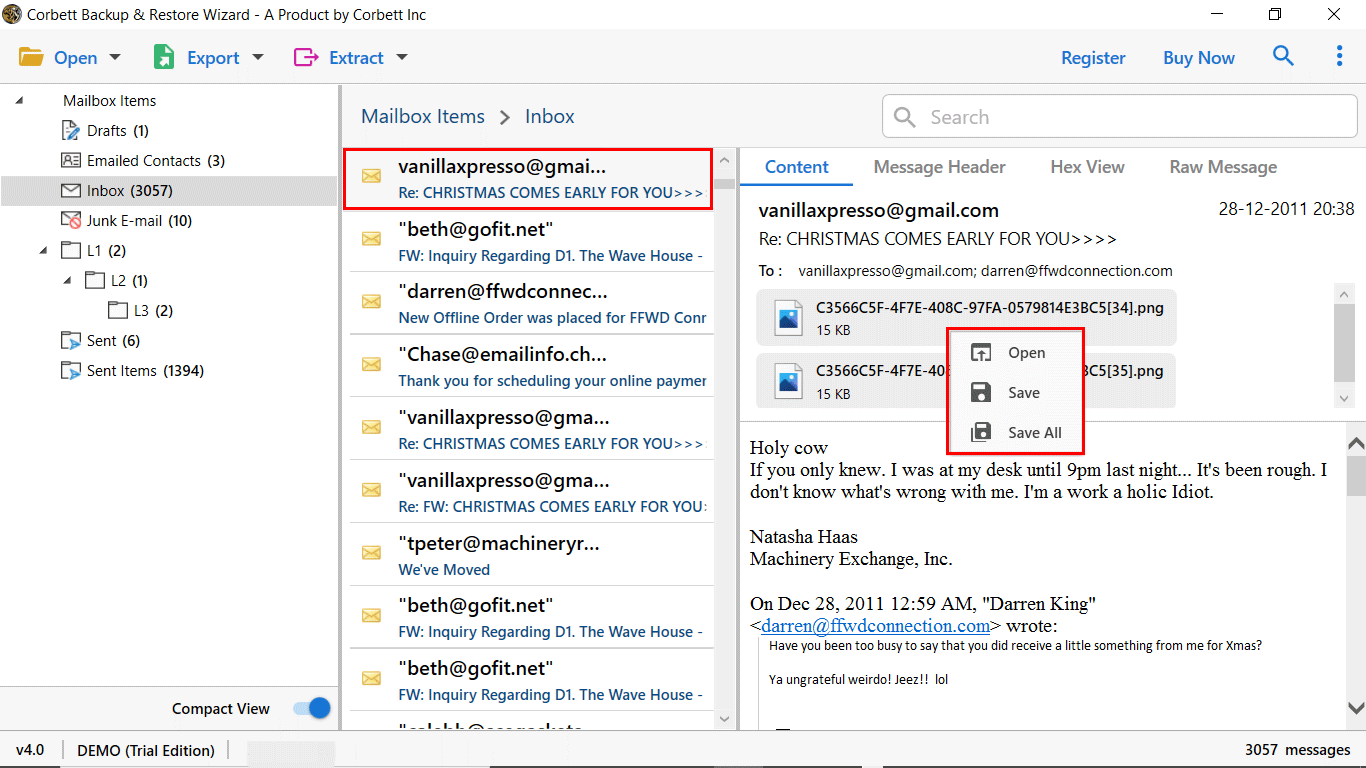 5. Then, from the drop-down menu, choose IMAP from the Export option.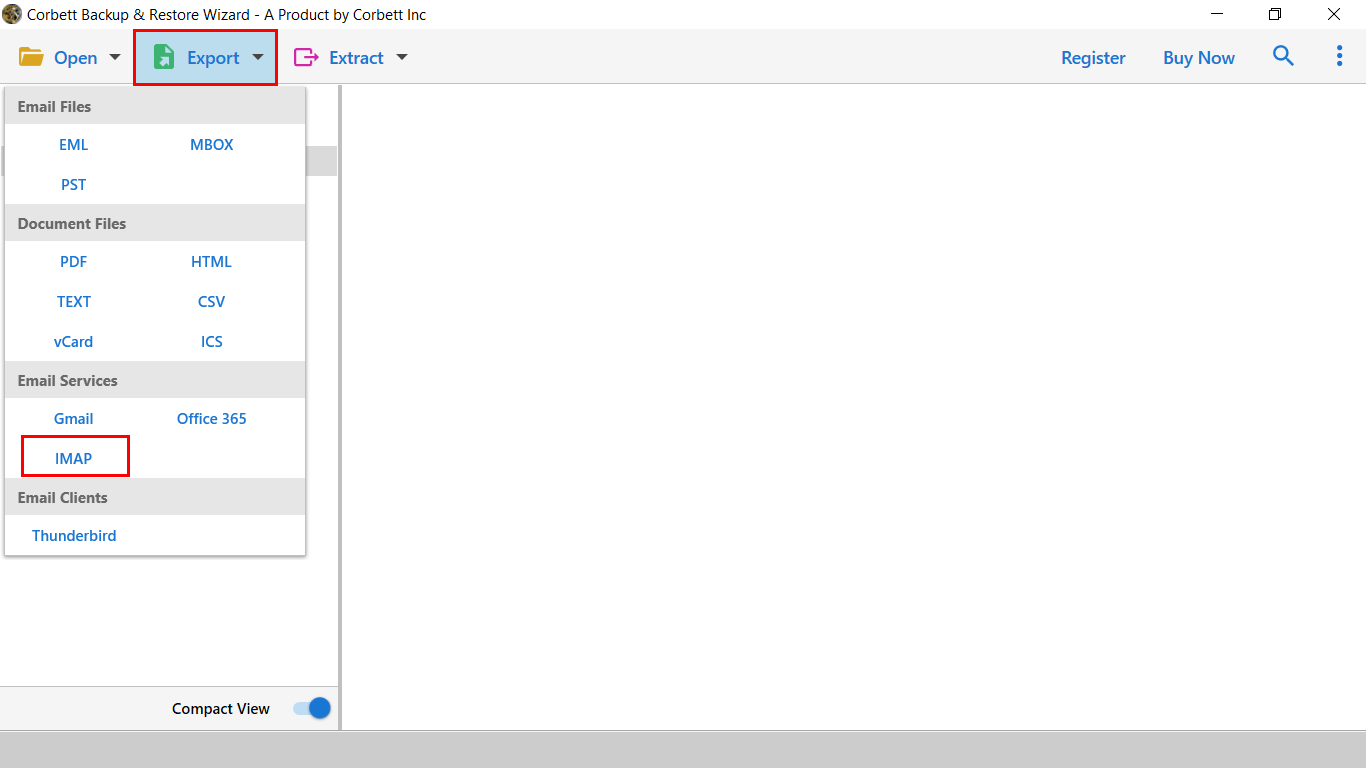 6. Finally, in the IMAP export options window, select the Save button.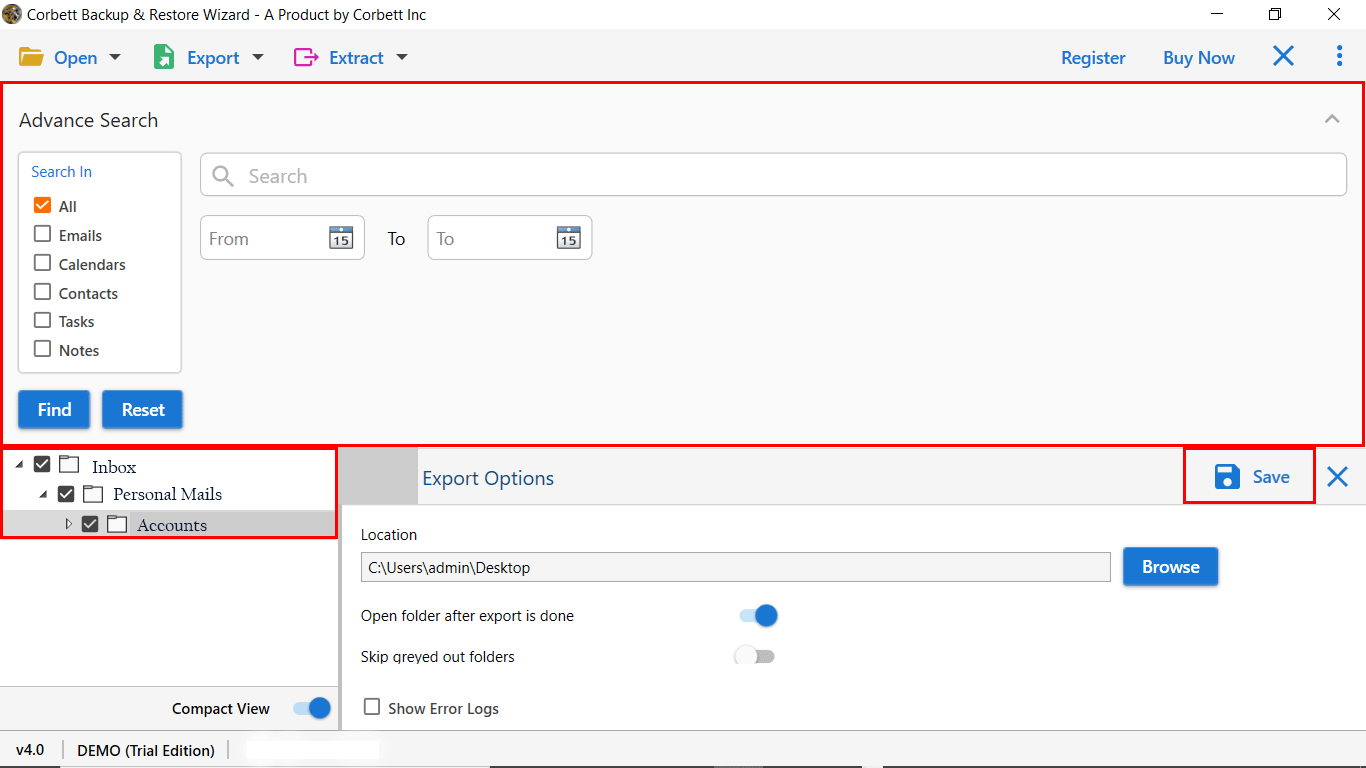 Frequently Asked Questions
To register, go to:
Fill in the Email Address field on the WebMail sign-in screen with your complete email address, such as niosmith99@earthlink.net.
In the next box, type your email password.
Sign in by Sign In button.
Click If you don't want to type your email address every time you access WebMail, select remember my login on this computer.
IMAP access to your Earthlink.net (EarthLink) account is available, allowing you to access your email from mobile devices and desktop email clients.
Yes, by using this tool users can only get emails out of their Earthlink account.
Yes, this tool provides an option to extract only attachments from your Earthlink account. After extracting users can save those email attachments on their computer.
Email Migration Tool
helps you to manage multiple Earthlink accounts in a single tool. Earthlink emails can be transferred directly to Gmail accounts.
Author's Suggestion
In this complete guide on transferring Earthlink to Gmail, we discuss the two best methods. The manual technique can be used to link an account to a Google mail account. However, there are slim possibilities that you will receive all of your Earthlink mailbox account data. Moreover, there is another option to alleviate your concerns, which is Earthlink to Gmail migration tool.
In Meantime You can read our Most Popular Blogs: