How to Export Emails from Office 365 to EML I Best Archive Solution
Want to export Emails from Office 365 to EML? Read this complete guide to know the best solution to export all emails from Outlook 365 to EML Files.
Before starting the process first understand why users want to archive Office 365 to EML files.
User Query!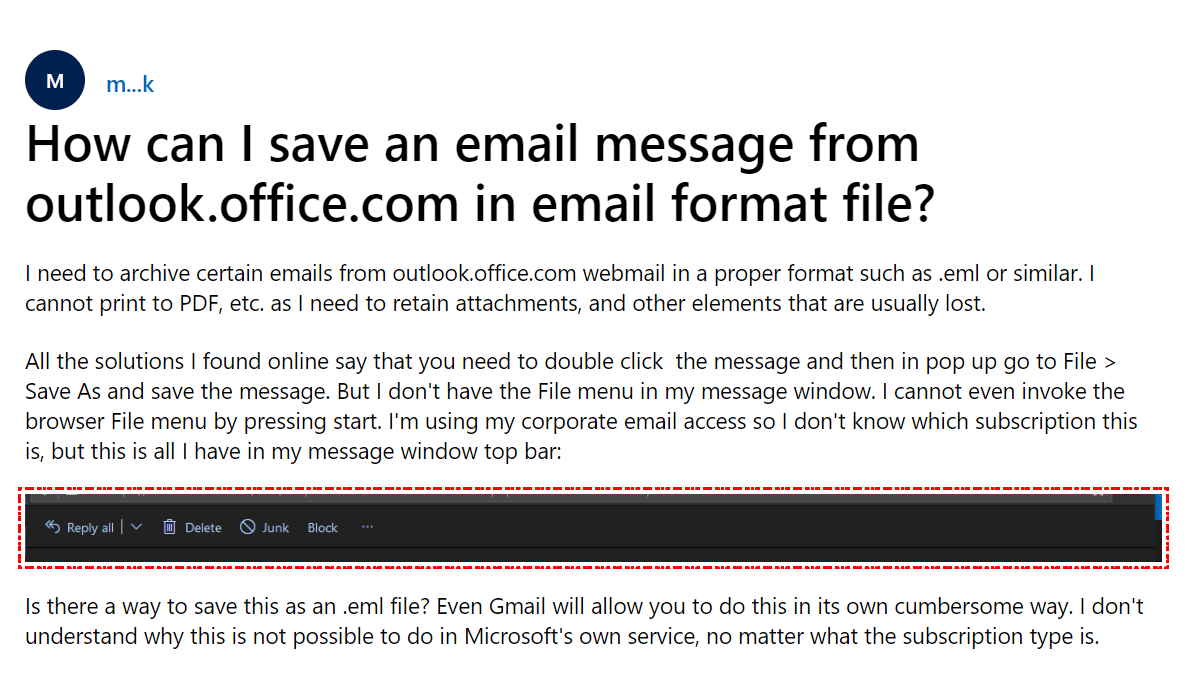 There are multiple reasons why users don't want to archive Office 365 emails into PDF Files. If you are one of them to Export emails from Office 365 to EML then read this blog to know the best methods.
What is EML File?
The EML file extension is used for an email message saved as a file using the Internet Message Format protocol. Several email programs, including Microsoft Outlook Express, Mozilla Thunderbird, Apple Mail, or IncrediMail use this format.
Accordingly, EML files are plain text and formatted like a MIME HTML file. The EML format was officially introduced by Microsoft. Many users plan to export emails from Office 365 to EML Files as suitable fil formats for their work.
Manually: How to Migrate Emails from Office 365 to EML File Format?
Method 1: In the Outlook Web (Office 365)
To export Outlook on the web (Office 365) to the format, you need to:
1. Select on New message
2. Select the email which you want to export as EML and drop it onto the content body of the new email. This way the email will attach as a .eml file to the new message.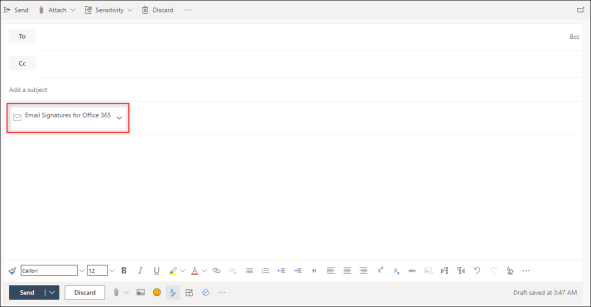 Method 2: Archive Emails Through Outlook Application
You can export a .eml file in a variety of ways. The first requirement is that you have Outlook installed on your PC.
You can only utilize the Save As function in the Outlook App to convert a message to a .eml file.
1. Choose a message to convert, then go to File > Save As, pick Text Only from the Save as type drop-down menu, and specify a save location in the Save As dialog.
2. Select Save, then select File > Save As to open the text file you just saved.
3. Select All Files from the Save As Type drop-down list in the Save As dialogue, then add.eml to the end of the file name.
4. Save the file. The message has now been converted to eml format.
Method 3: How to Export Emails from Office 365 to EML Files With Attachments
Use the DataSkorpio Email File Converter Tool to export Office 365 to EML. Users can easily convert bulk Outlook 365 Emails into EML files and store them for future use.
Office 365 users can easily operate this tool without any technical skills. Archive Office 365 emails to EML format or Export them to other email clients directly.
Workable Steps to Archive Office 365 to EML File
Download the tool in your Windows OS. Presently this tool is available only for Windows all versions but our developers are working on the Mac version. Soon Mac users can also operate this tool.
1. Start the Migration process by selecting the Open button in the first tool's opening window.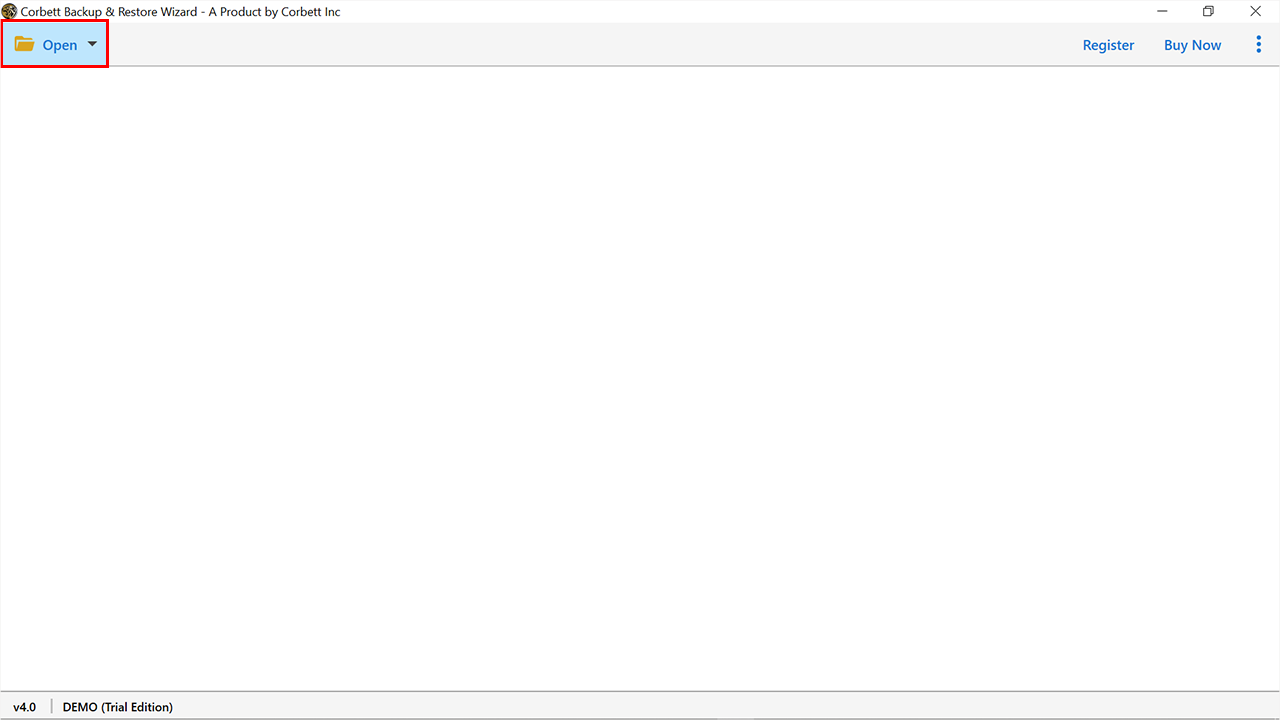 2. After that click, the Email Account option in the drop-down list and press Add Account option.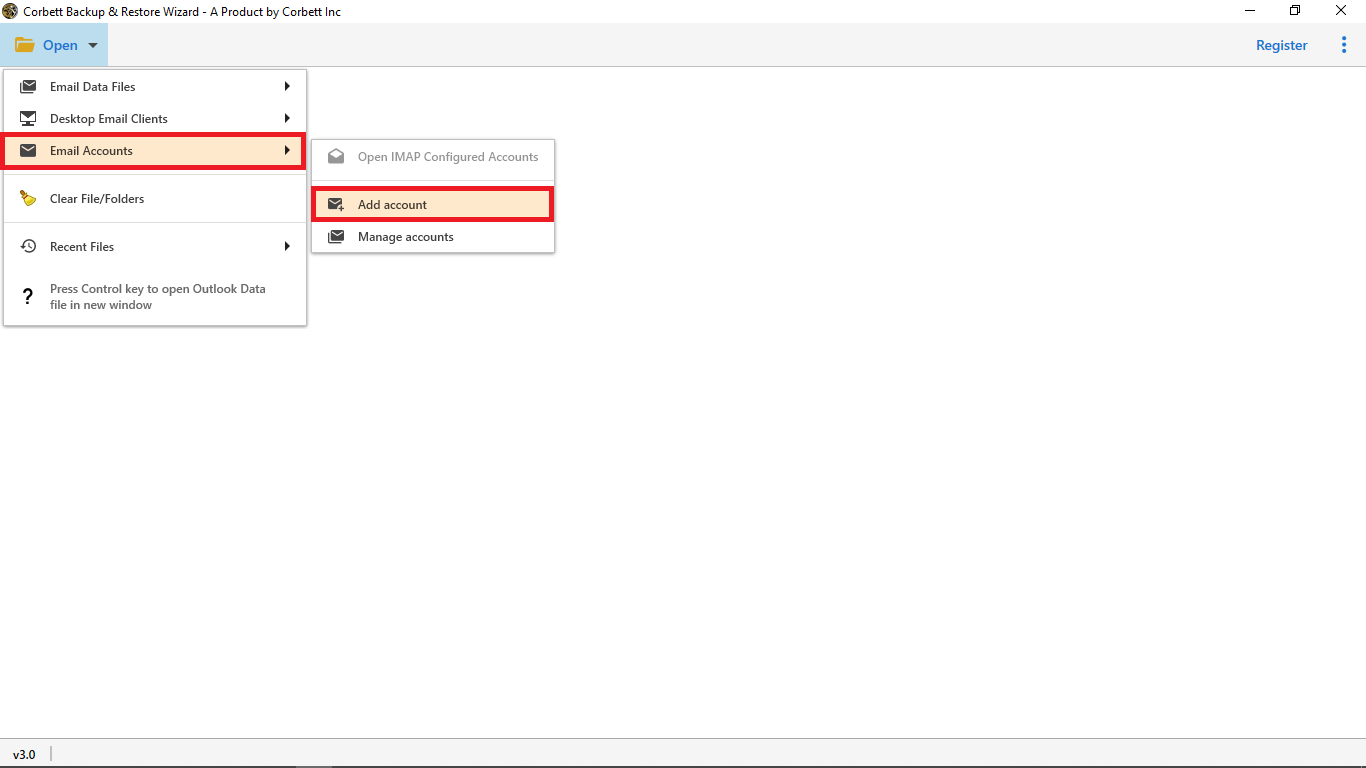 3. Then, enter your Office 365 account credentials in the next window.
4. Preview the emails in the tool's panel. Which enables you multiple options.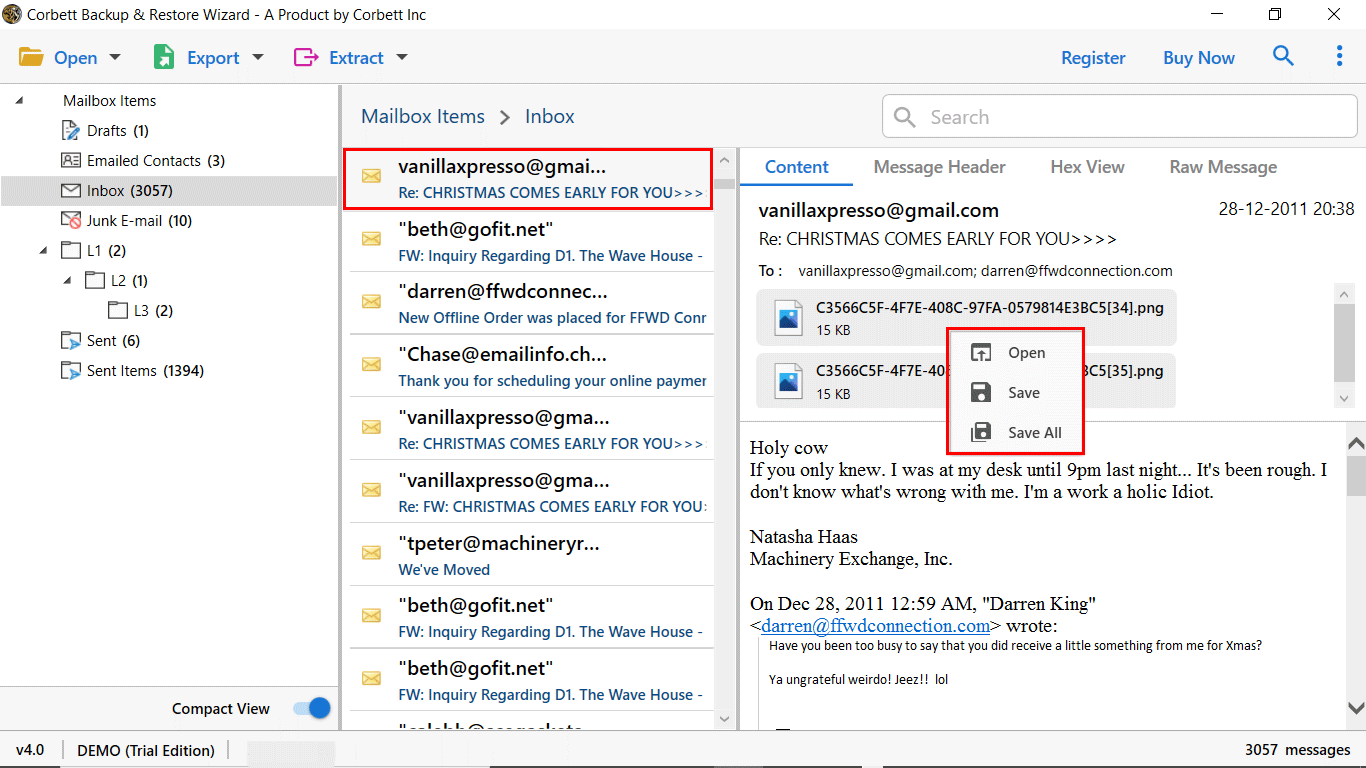 5. Select the Export option in the ribbon bar and click EML as the saving option.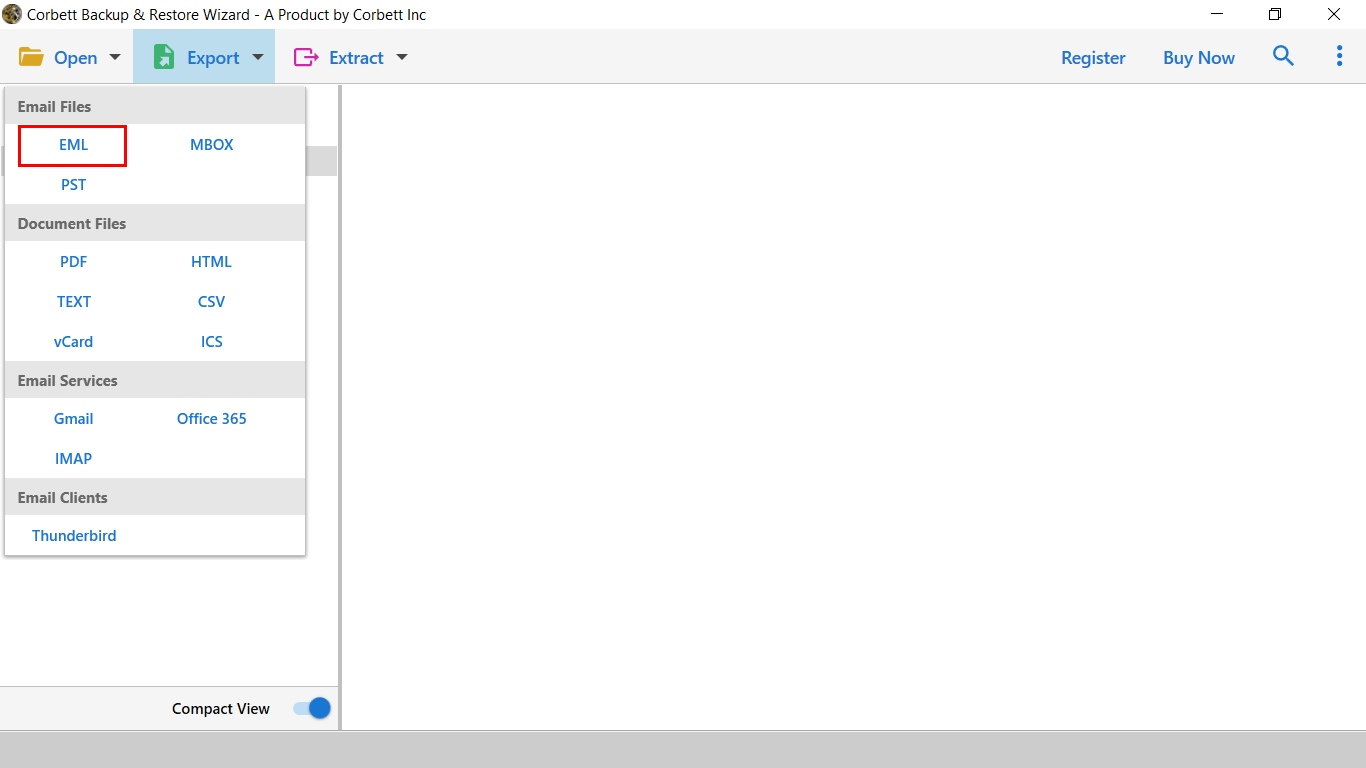 6. To start the migration click the Save button.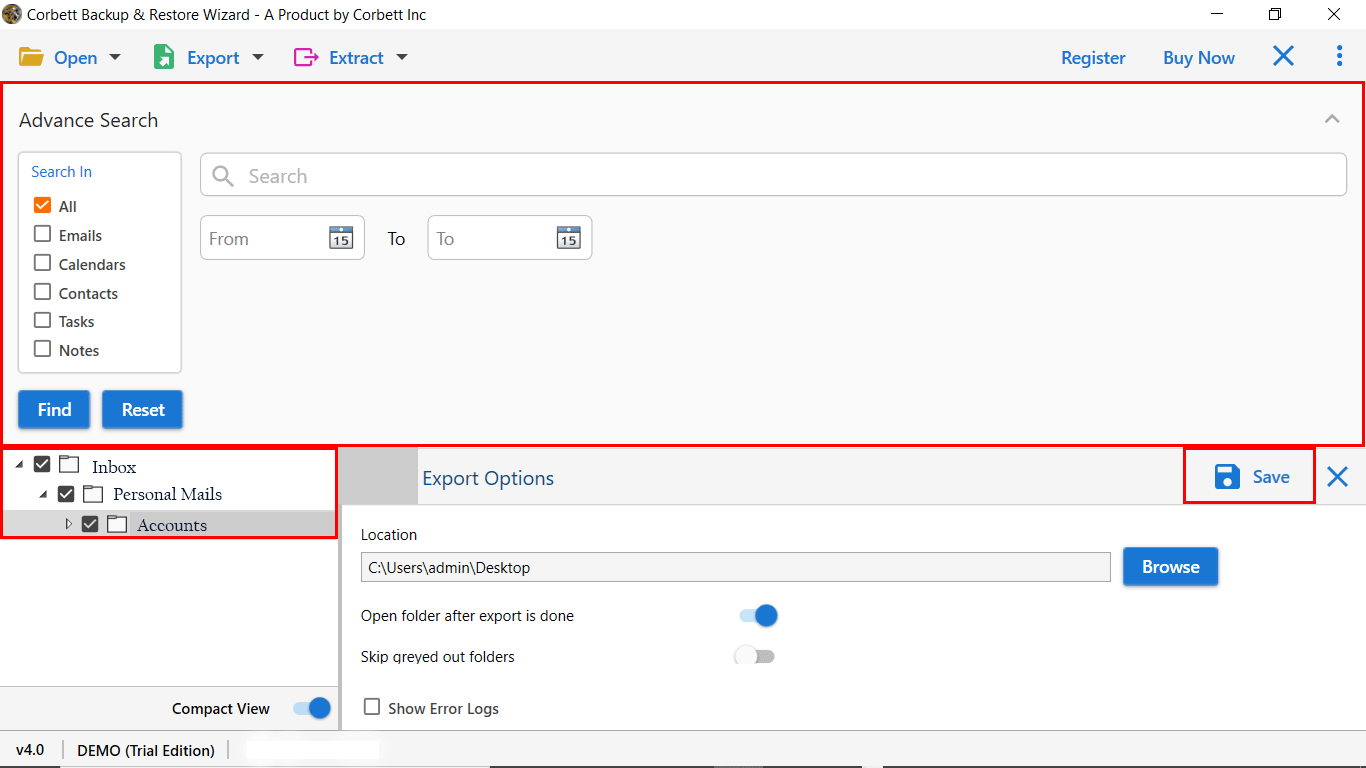 Why Do Users Need to Use an Automatic Tool to Office 365 to EML?
Users can easily migrate Bulk Office 365 email into EML Format.
The tool provides you with multiple saving options to Save Office 365 emails as PDF, HTML, TexT, MBOX, and so on.
Advance email search option to find email From, To, Cc, Date, Time, and many more.
Preview emails into various options i.e., Hex view, Content, Message Header, Raw Message.
Enable you to view the Error log in the Export Emails from Office 365 to EML process.
Multiple Extract options in a single tool like Extract Email Addresses from Office 365 emails, Contacts, Phone calls photos, and so on.
Selective migration can be done in this tool by selecting only relevant folders before the process.
With standalone software, there is no need to download any additional application to run this tool.
The auto-detect port number and server number detector are in the Advance settings.
Author's Suggestion
In this article, we describe the best methods to migrate emails from Office 365 to EML format. Users can use the manual way to export only selective Outlook 365 emails as EML. But any business user is required to save Bulk MS 365 emails into EML then they can opt automatic tool.