Migration from Office 365 to Office 365 I Complete Guide to Export O365 Mailbox
Are you looking for a Migration from Office 365 to Office 365? Then you will get the best solution of How to migrate Office 365.
There are plenty of users who wants an Office 365 to Office 365 migration tool. To complete the export process between two Microsoft Office 365 accounts. Because there is no manual method available to migrate Office 365 to Office 365.
User Query!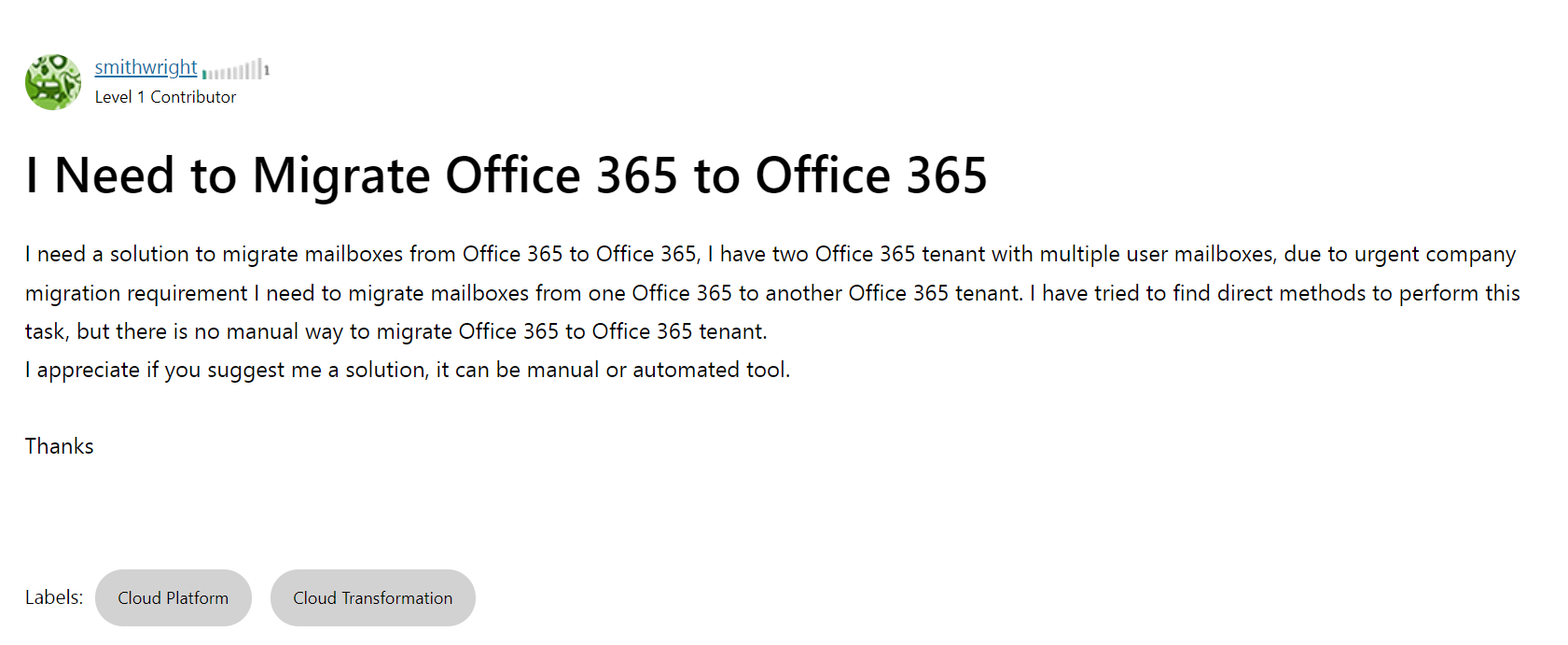 In this user query, one already searched all the available manual methods to migrate Office 365 to Office 365 but there is no manual way to migrate one tenant's O365 account data to an O365 account.
Summary
Mergers, acquisitions, and divestitures are all common reasons for migration efforts. If you're planning a conversion or are already in the middle of one, an Office 365 to Office 365 migration can leave you wondering where to start. Fortunately, such a transition isn't as difficult as it appears.
In several key ways, migrating from another platform into O365 differs from migrating from another platform into O365, therefore you'll need to understand the process before starting a migration project.
In this article, we'll go over everything you need to know about migrating from Office 365 to Office 365.
What are the Benefits of Migrating from One O365 Tenant to Another?
Microsoft Office 365 is a popular name in the market and lots of Businesses have been using it for long decades. Companies in the natural business merge with or acquire other companies or sell off business units that they have set up on their own. This has led to an increase in migrations from Office 365 to Office 365.
Many users have thought about that as both Office 365 accounts are on the same platform so why don't Microsoft could just swipe in the back out of the public eye and everything is migrated. But unfortunately, this is not the case. In the same way that you migrate your domains, users, mailboxes, and file content from on-premise systems to O365, moving from one O365 tenant to another is a complete migration project.
The extract services that users are using in MS Office 365 (email, SharePoint, OneDrive, Teams), the more complex the project is when there is extra to migrate and the bigger you use the facilities.
How to Start Migration from Office 365 to Office 365 Account With Complete Data?
Use the IMAP Email Migration Toolkit to migrate Office 365 to Office 365 with complete Emails, attachments, contacts, calendars, tasks, and journals. You can use the tool for multiple purposes i.e, extract Office 365 email addresses, contact numbers, email attachments, and so on.
Try out the free demo version of this tool and migrate the First 10 files and folders from O365 to O365 without any hassle.
Steps of Office 365 to Office 365 Migration Tool
Download now the tool and start the installation and run it as soon as you complete the blog reading.
1. Open the utility after installing and select the Open button in the first tool's framework.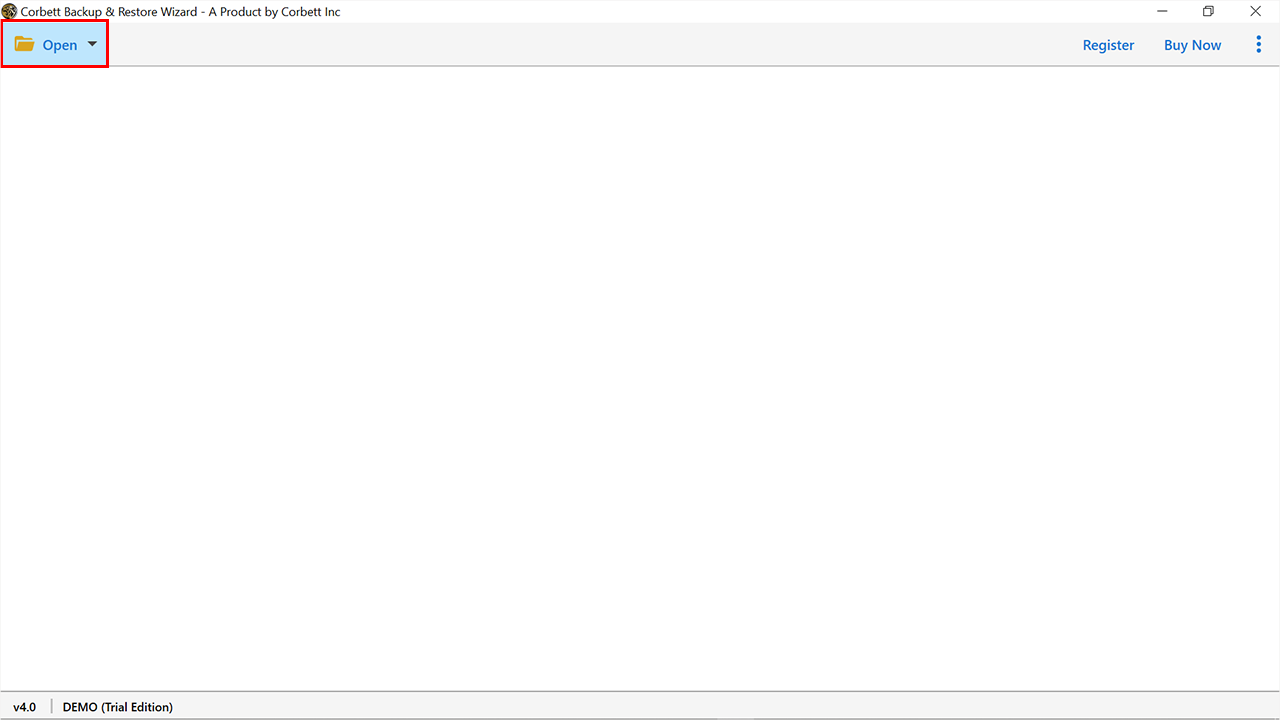 2. After that Select the Email Account option and go with the Add Account option.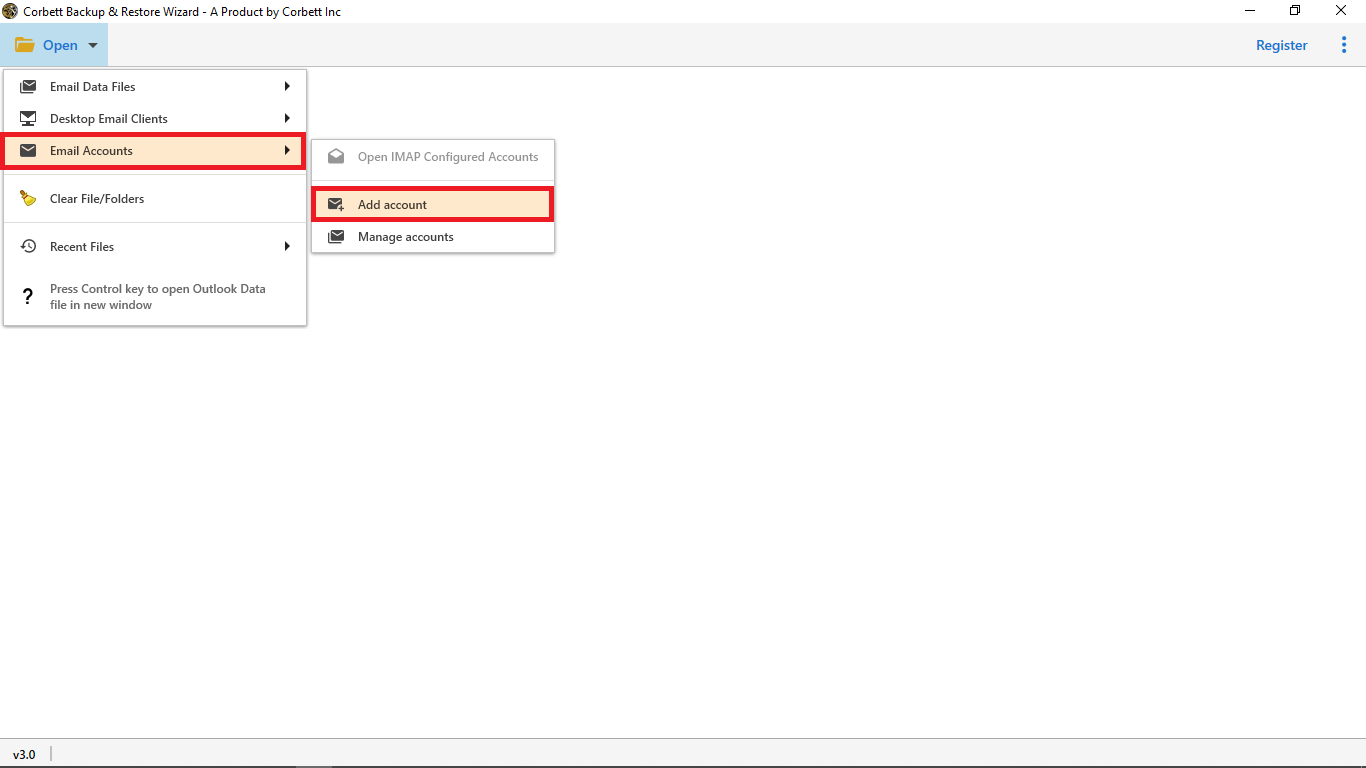 3. Fill out your Office 365 account credentials in the next Email account credentials window.
4. Now, you can preview Office 365 emails, folders, and other mailbox data in the tool's interface.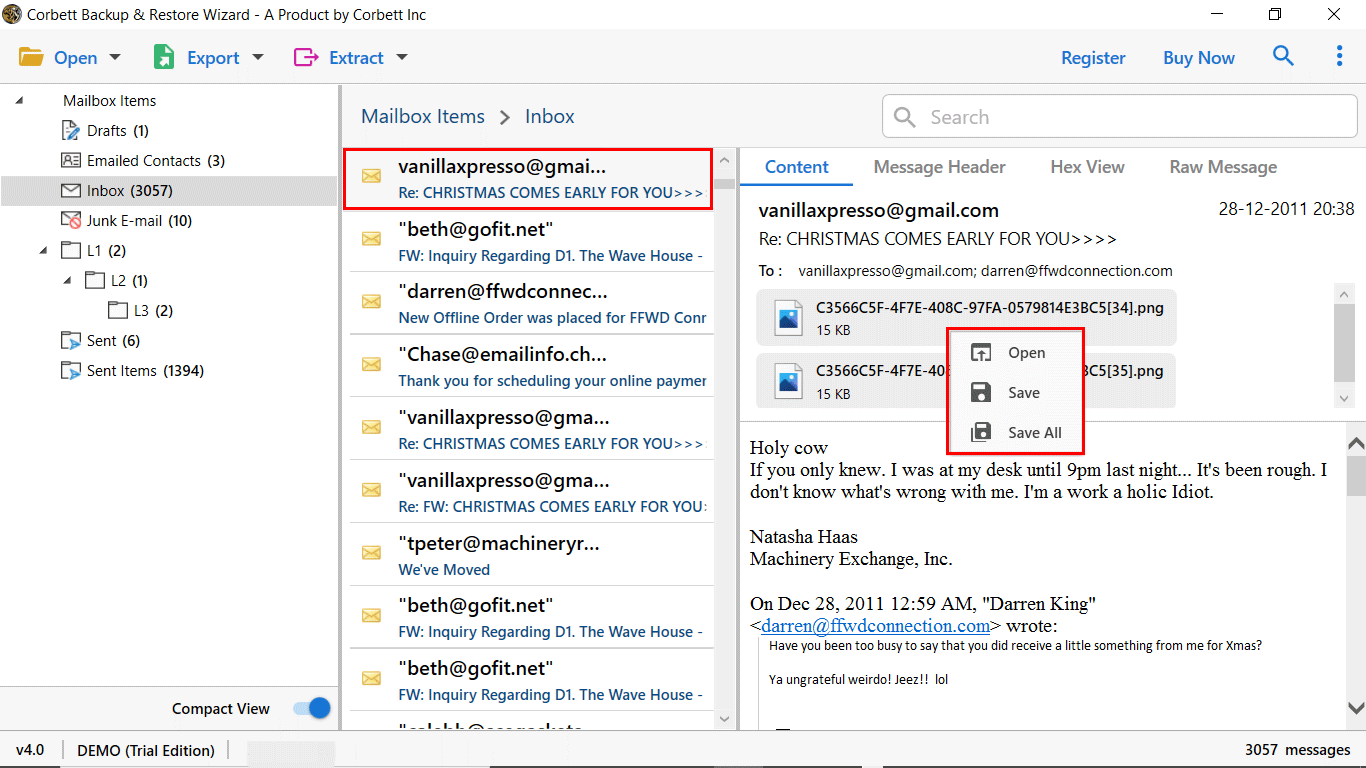 5. Then click the Export option and select Office 365 from the Drop-down box.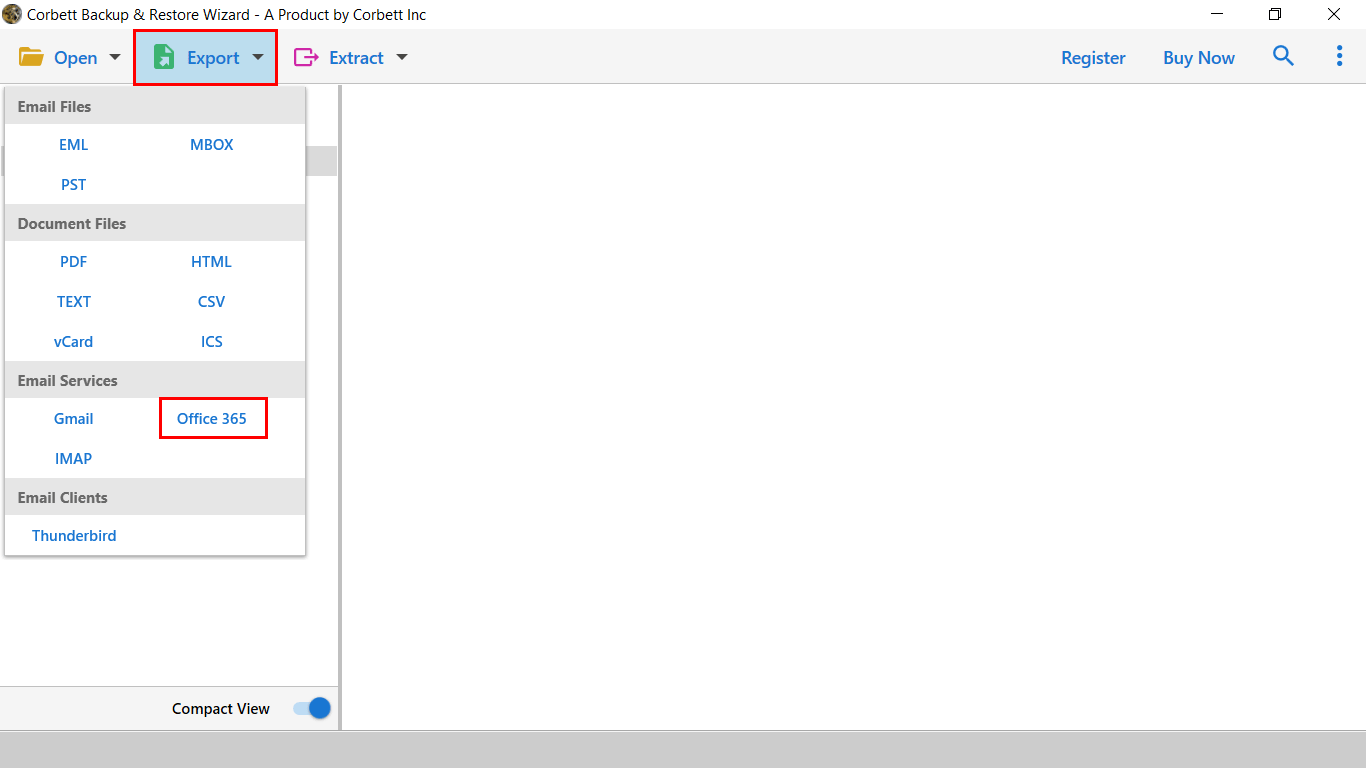 6. In the next Office 365 Export Options window. Enable the required options and click the Save option to begin the Office 365 to Office 365 migration.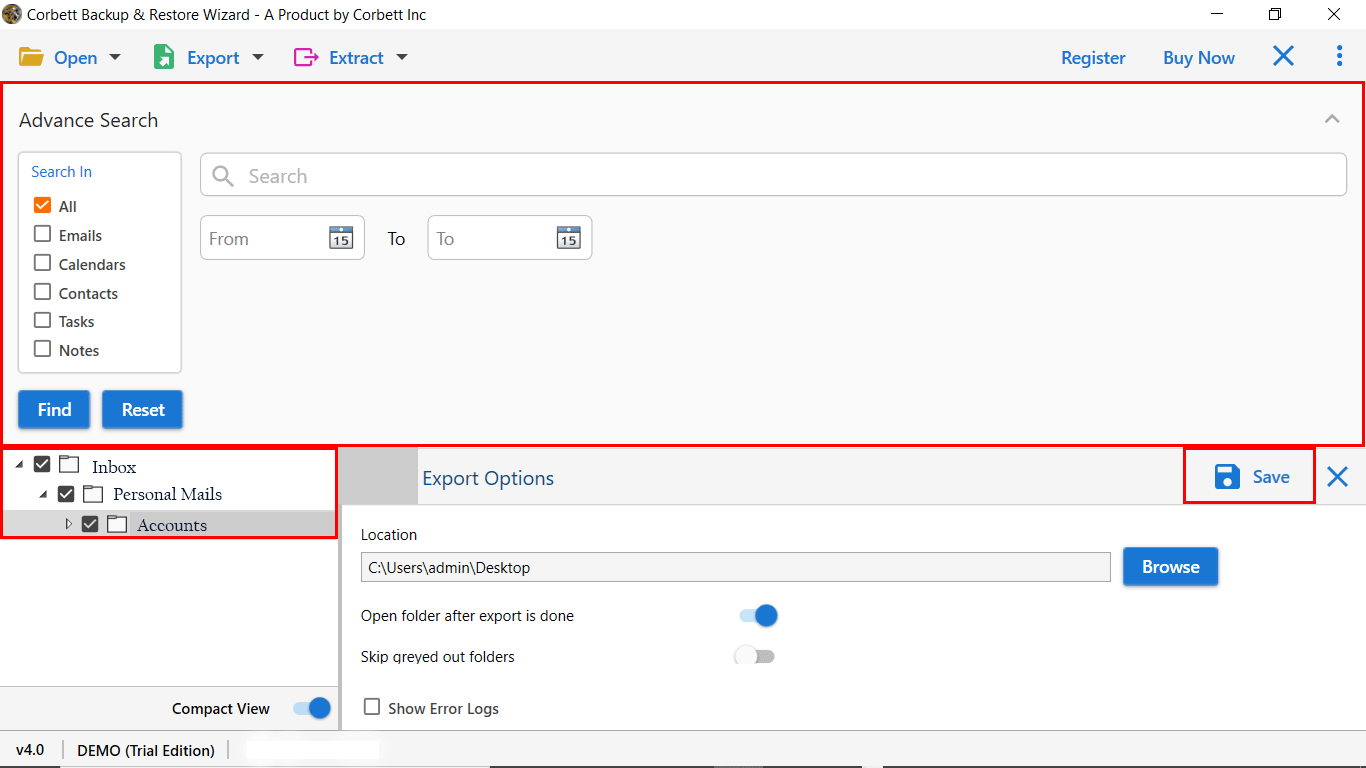 What Makes This Tool Different from Other Tools Available on the Market?
Data Security: This tool provides complete data security of your Office 365 to Office 365 export. You can easily migrate emails from the O365 account without any data worry.
Backup Folder Name: You can change the name of the backup folder before exporting it from Office 365 to Office 365. That helps you to manage the migration cycle in your new Office 365 account.
Append into Default Folders: With this option, you can export the data from the same folder to the same folder. This will manage your data without creating any additional folders.
Include Email Headers: This option provides email headers in Office 365 emails. Which includes all the header information.
Final Verdict
We explain why users are required to migrate from Office 365 to Office 365 in this article. You may effortlessly complete migration from Office 365 to Office 365 by using the software.