How Do I Import an OST File into Gmail Without Installing Outlook? Know How
Outlook is a popular name in the market every business and a home user uses Outlook for their work. Outlook used OST and PST file formats to store their email data. Many times, users want to import OST to Gmail.
Before starting the OST to Gmail migration. First, understand How does OST Files work?
OST Files: How Do They Work?
In Outlook, an OST file creates a copy of your mailbox information that can be synchronized with your computer. This allows you to work offline. As soon as the server is connected, all changes made to the OST file will be synchronized.
Now, let's get to the point of this article, which is how to import an OST file to Gmail and how to import OST to Gmail.
Best Methods Explain to Import OST Files to Gmail Account
There are two methods to import OST to Gmail. Users have manual and as well as tool methods to import Outlook OST files to Google mail account.
1: Locate OST Files
1. Go to the File menu, click Account Settings and again select Account Settings.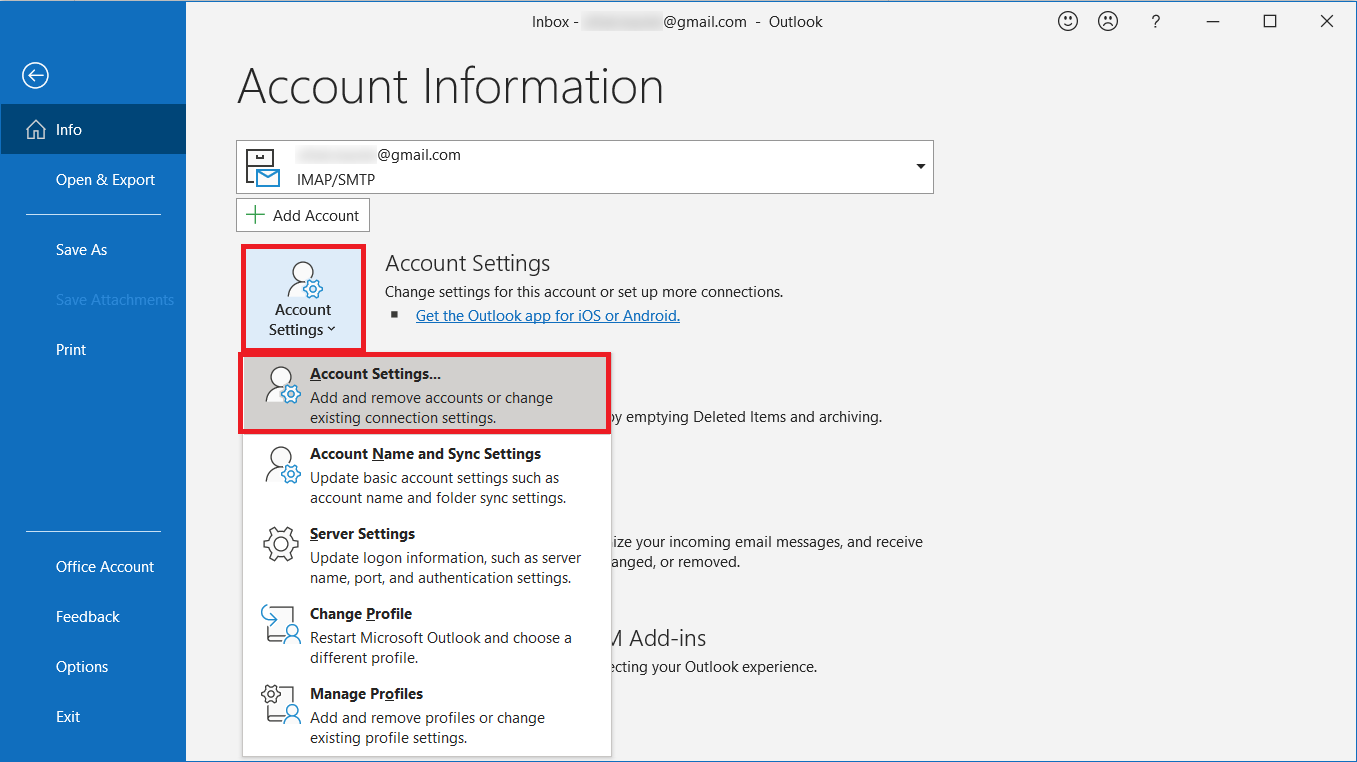 2. Then in the Data files tab, press the OST file and select on Open File location.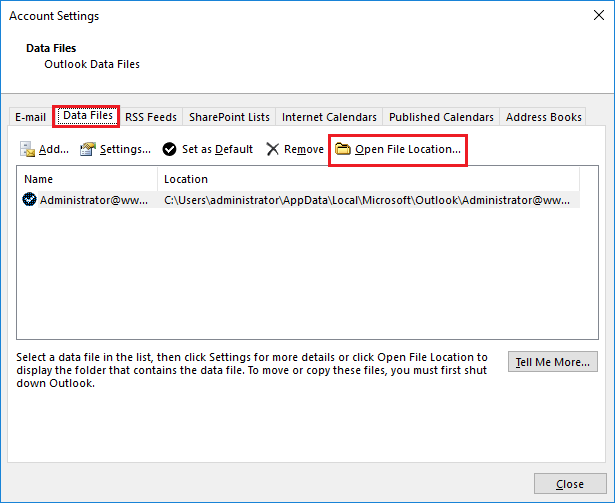 2: Export OST File as PST File Format
1. Open Microsoft Outlook and go to the File tab option
2. Click Import/Export after selecting Open & Export
3. Now, click the Export to file option and hit Next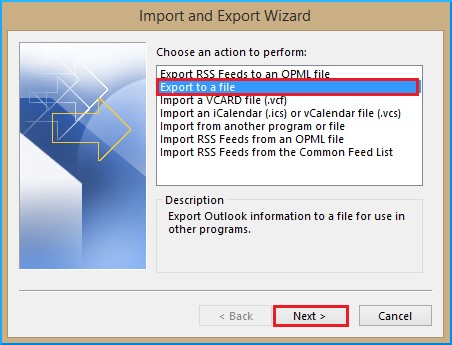 4. Click Outlook Data Files (.pst) in the Export to a file dialog box and hit Next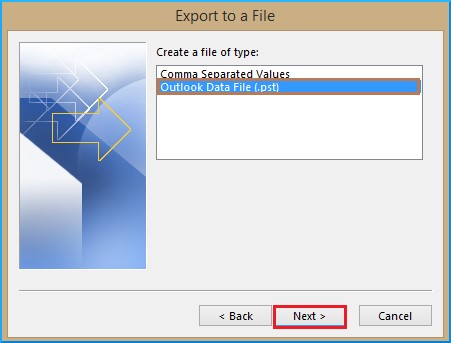 5. Select the required mail account and press Next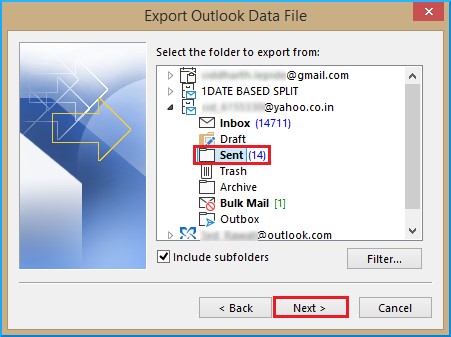 6. Use the Browse option to save the pst files in the destination path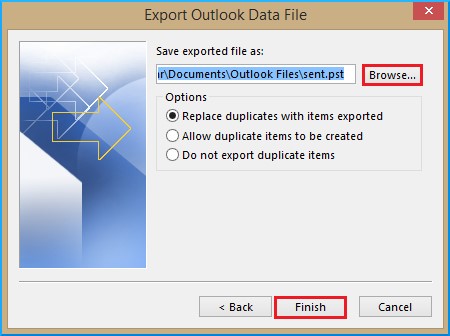 This is how you can convert OST Files to PST format. Now, move it to your Google Mail account.
3. Import the Resultant PST Files Using GSMMO into Gmail
GSMMO is Google Apps Migration for Microsoft Outlook was previously known as GSMMO (GAMMO). It is a very useful application that allows you to convert your Mail, Calendar events, and Contacts from Outlook 2019 / 2016 / 2013 / 2010 / 2007 / 2003 PST files to your G Suite account. You only need to meet the prerequisites listed below on your Windows platform to download this software.
To work with GSMMO, the system must have any of the applications installed.
Outlook 2019 is the latest version of Microsoft Outlook (32 and 64 bit)
Microsoft Outlook 2016 is a program that allows you to organize your (32 and 64 bit)
Outlook 2013 is a program that allows you to organize your (32 and 64 bit)
Microsoft Outlook 2010 is a program that allows you to organize your (32 and 64 bit)
MS Outlook 2007 Service Pack 2 (SP2)
Outlook 2003 Service Pack 3 (SP3)
GSSMO (Google Suite Sync for Microsoft Outlook) is included with GSMMO. As a result, make certain you use
What If the G Suite Migration for Microsoft Outlook Tool Doesn't Work?
Although the GSMMO application greatly helps in the transfer of PST files from Outlook to G Suite accounts, there is one need, namely that the Active Microsoft Outlook Application be installed on the PC. G Suite Migration for Microsoft will fail if this isn't done.
What about customers whose Outlook version has run out of steam or who no longer have access to the paid Windows Outlook?

Don't be concerned!! Here is the answer.
Directly Import OST File into Gmail or G Suite Account
There is one more solution to transfer Outlook OST files to Gmail directly without converting them into PST. Use DataSkorpio Email Converter Software. This tool is user-friendly and provides plenty of additional features. Like you can Import OST Fil into Gmail without Outlook installation and support.
Start How the Tool Works:
1. Start the Import OST to Gmail by clicking on the Open option.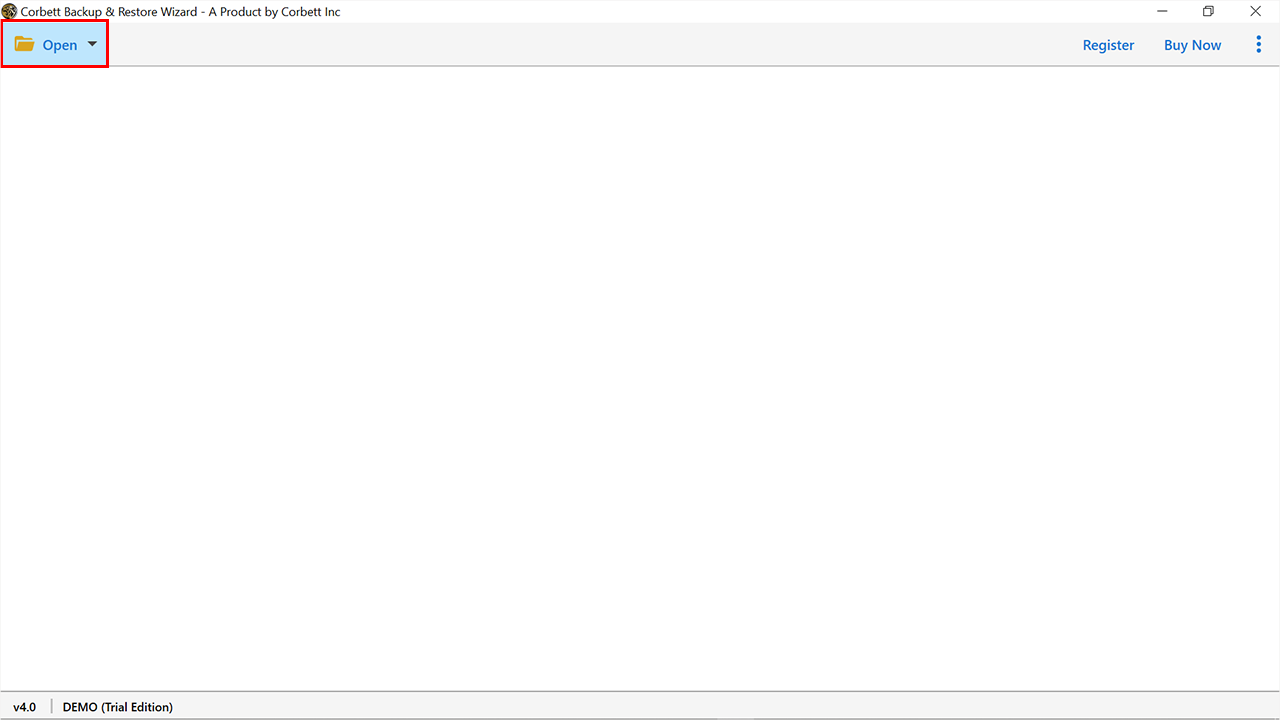 2. Then from the drop-down options select Email Data Files and click Outlook PST/OST Files.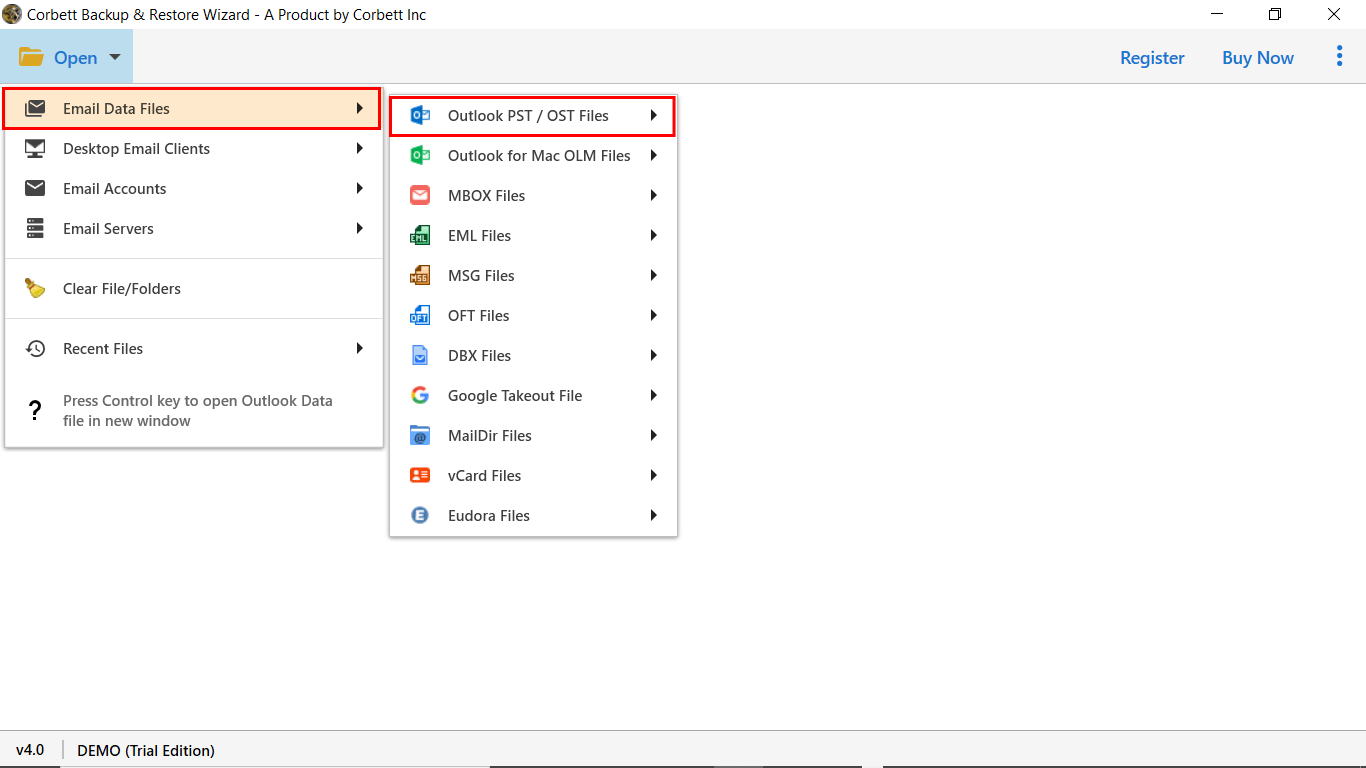 3. Select Choose file from a folder option and browse the OST Files from your system.
4. Preview the OST Files in the tool's panel.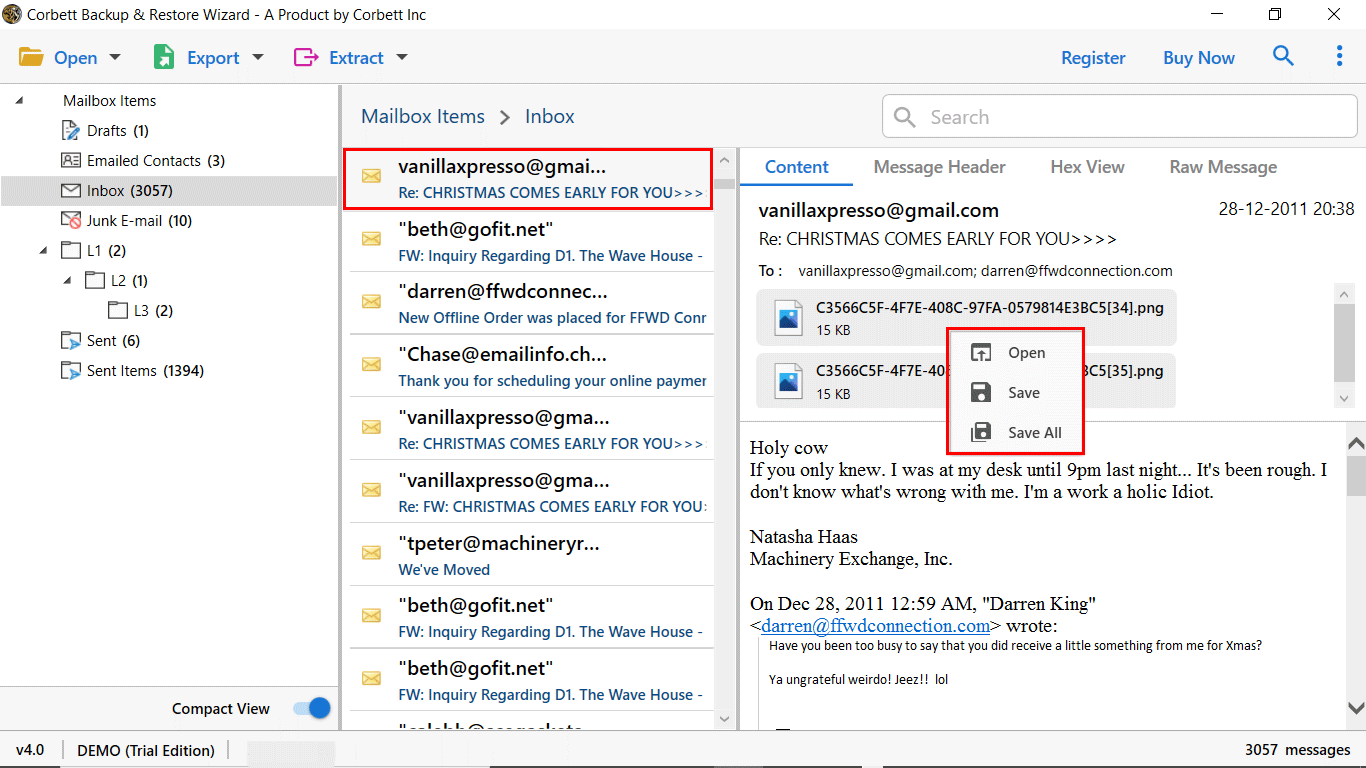 5. After that select the Export option and click Gmail from the drop-down list.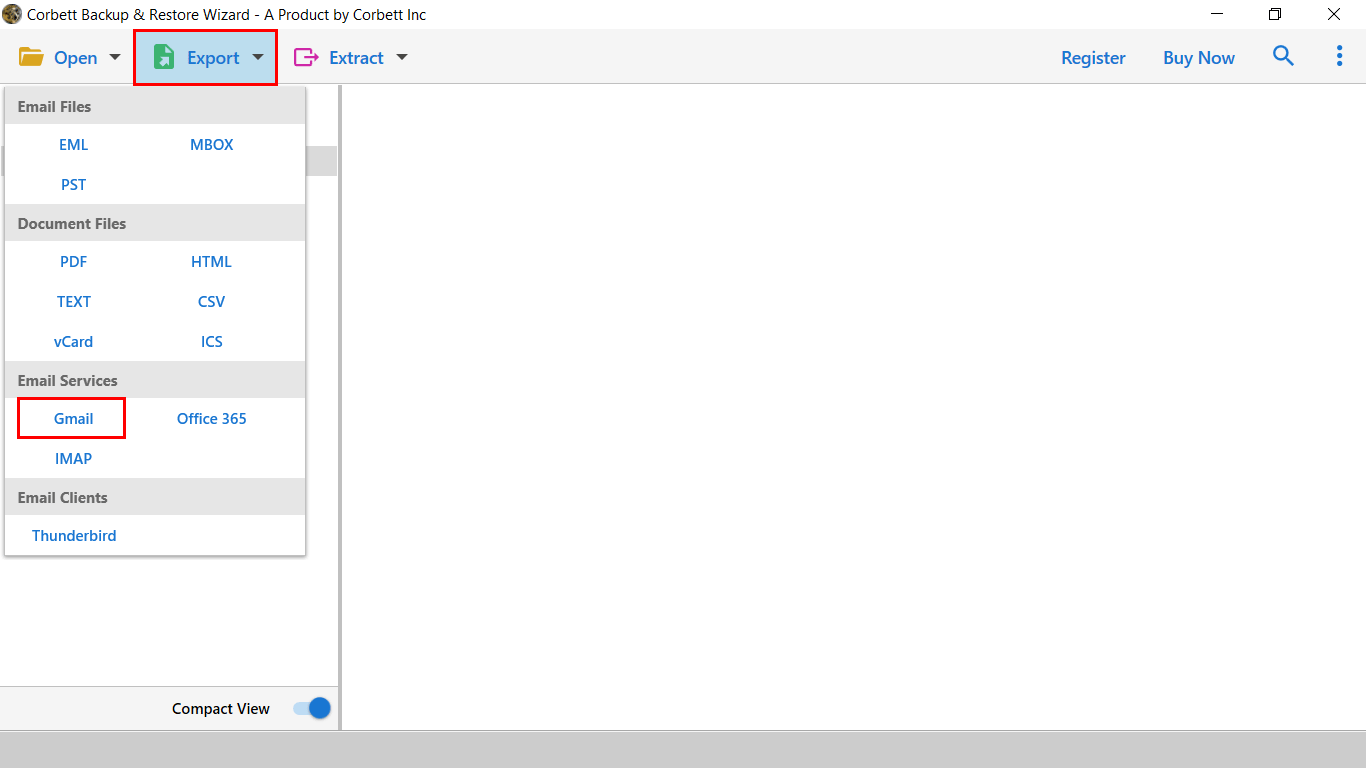 6. Next, enable the Gmail Export Options options and hit the Save button to start.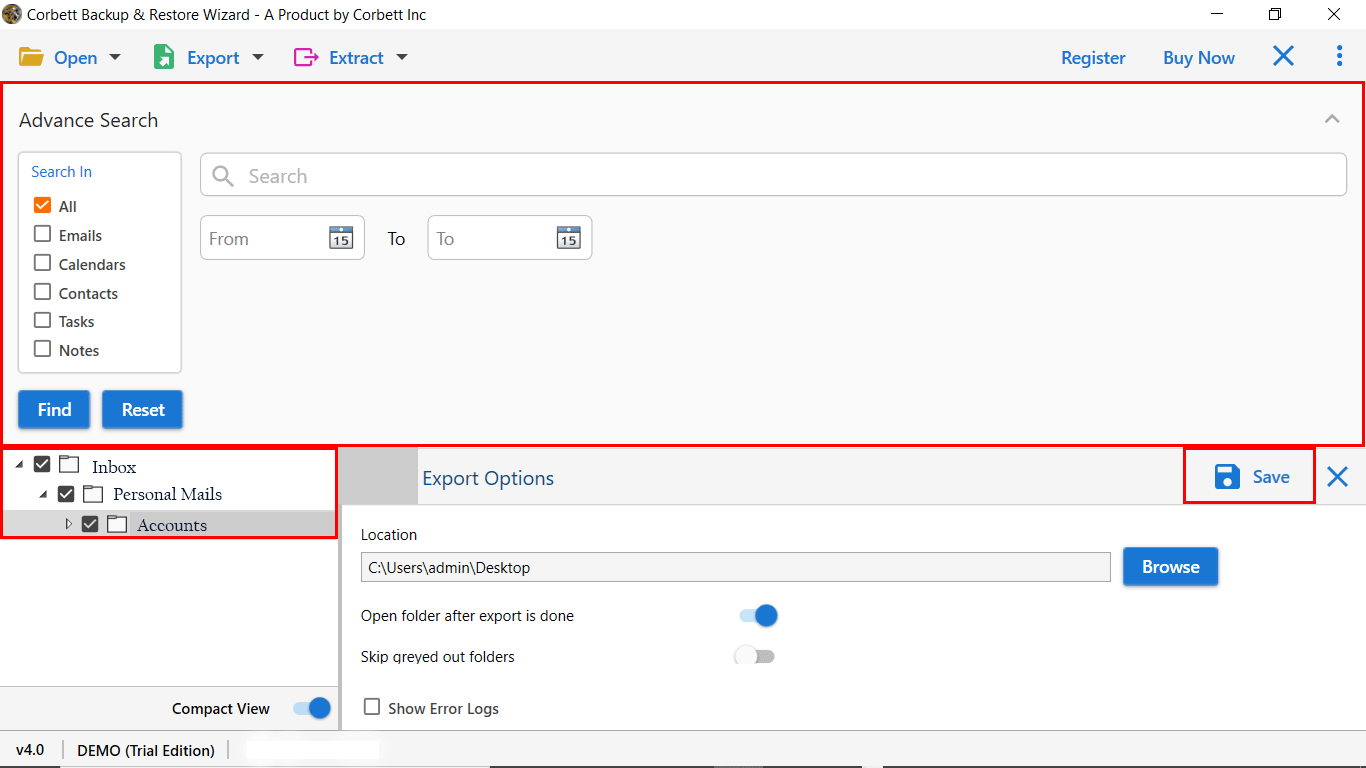 Why Convert OST Files to Gmail by Using an Automatic Tool?
Change Backup Folder Name: You can change the import folder name before the import OST file to the Gmail account. This will help you to manage your data in the Gmail account.
Show Error Logs Report: This will help you to know the error in the files or folders before the process. You can enable the error logs report option to know the errors.
Selective OST Files Import: You can select or deselect the files and folders from your OST to Gmail. But with this tool, you can selectively import OST files in Gmail as per your requirements.
Advance Email Filter Options: With this advanced email search option you can find emails, calendars, contacts, journals, tasks, notes. From your OST Files, this filter helps you to import only important emails.
An Overview of the Article
In this technical article, we describe both the manual and automatic solution to Import OST files into a Gmail account by converting them into PST format. Users can easily convert OST files to Gmail accounts without Outlook.