Best Way to Migrate Hotmail to Gmail – Expert Solution
Throughout this blog, we will discuss how to migrate Hotmail to Gmail. We will discuss various methods including two manual solutions and one recommended by technical experts. We will also shed light on the advantages you gain while transferring from Hotmail to Gmail. So, continue with this technical write-up till the end to get the best-rated solutions for accomplishing the task.
Hotmail is a free webmail provided by Microsoft Inc. Launched in 1996, Hotmail was rebranded into Outlook at the beginning of the year 2011. However, there are still a large number of users that still use the hotmail username. On the contrary, there are numerous users looking to switch from Hotmail to other platforms. This is where Gmail comes in.
Gmail aka Google Mail is one of the most popular email clients known to the world. Launched in 2004, Gmail offers users with a plethora of advanced features that make it one of the primary preferences to migrate to. Consequently, there is an abundance of users looking to migrate from Hotmail to Gmail but are unaware of the process and available solutions. So, without wasting any time, let us jump into the article. But before that, let us first discuss what advantages are there when switching from Hotmail to Gmail.
Why Should You Import Hotmail to Gmail?
There are several advantages and benefits of migrating from hotmail to gmail. We have mentioned the most prominent ones in this segment.
Gmail jas a free-flow interface that is easy to navigate for all users. You can see the search bar, compose email button, and labeled emails within the interface.
One can create a Gmail account for free of cost. The free account comes with 15 GB worth of storage space. Gmail also offers several plans for extended storage space and extra features.
Gmail offers Two-step verification as well as Transport Level Security (TLS) to encrypt emails in transit, provided the receiving email account supports the same protocol.
There are a large number of great extensions that work with Gmail, including Gmelius (a tool for collaborative inboxes), Boomerang, and Giphy. In addition, some add-ons can be integrated directly with Gmail, such as Slack, Zoom, and Evernote.>
These are some of the prime reasons why users are booking to import Hotmail to Gmail. Now let us move on to the methods and techniques one can use t achieve the results. Well, for that we have brought you three different ways you can use to accomplish the task:
Using Google's Inbuit Service,
Transfer via Microsoft Outlook, and
Use the Expert-Suggested Utility.
So, without wasting any further time, let us understand each method in detail.
Migrate Hotmail to Gmail Using Google's Inbuilt Service
Follow these steps cautiously to apply this method to achieve the desired results.
First and foremost, log into your Gmail account and click on the gear icon in the top-right corner.
Next, select the "See All Settings" button from the drop-down list.
Afterward, go to "Account & Import" and then, click "Import Mail and Contacts".
Then, a popup will appear on the screen; enter your Hotmail account in the required field and click "Continue".
Next, provide the Hotmail account password and click "Continue".
In the next dialogue box, enable the checkboxes for the required options. Then, click the "Start Import" button.
So, this is the first manual method to accomplish this task. Now let's move on to the next manual method, which uses the Microsoft email client to achieve the results.
Import Hotmail to Gmail Account via MS Outlook
For this approach, we will use the email client provided by Micordot to accomplish the task. Follow the given instructions carefully.
Run MS Outlook on your device and configure your Gmail account with the desktop email client.
After all the emails are synced with the application, proceed to transfer the emails to Outlook.
At last, drag and drop all the required folders into the Gmail inbox folder.
This is another manual method users can choose. However, both the above-mentioned manual methods come with certain limitations that make them undesirable options for users.
Limitations of the Manual Methods
These methods are tedious to perform and thus, take a lot of time and effort.
One needs to have knowledge of technical concepts in order to use these methods.
The methods are complicated to understand for most users, especially novice ones.
The second manual method is Outlook Dependent i.e. users need to have the Outlook application installed beforehand in order to use the method.
All these limitations hinder these methods from performing well for users. So, what is the alternative? Check out the following segment for an expert-recommended solution.
Migrate from Hotmail to Gmail with Expert Solution
Undoubtedly every user wants the utmost security while migrating their data from one platform to another. Therefore, we have brought you none other than the DataSkorpio Hotmail Backup Wizard. This utility is loaded with advanced filters and features that add to its overall functionality and give it an upper hand over other options on the internet. Due to the high-level security and efficiency that it provides to user data during the migration process, it is no doubt that this utility is a favorite of numerous technical professionals.
Steps to Use the Utility
1. Install and launch the recommended software on your device and click on the Open button.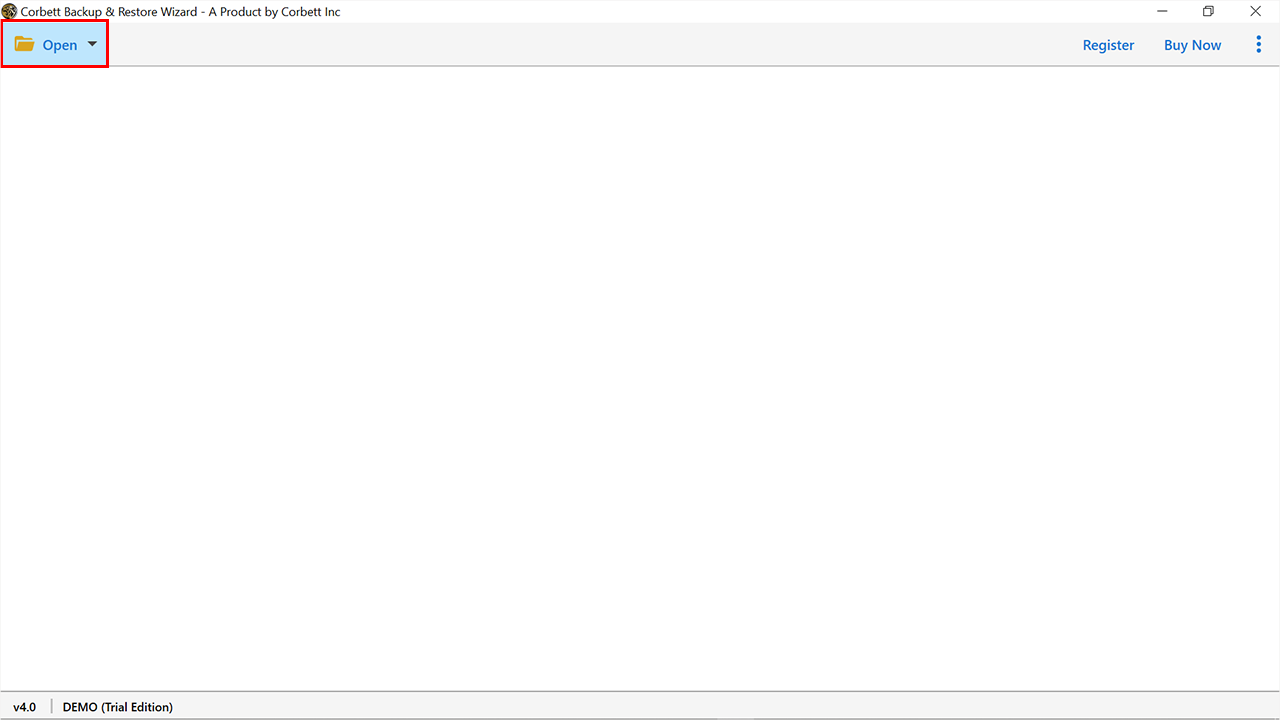 2. From the dropdown list, select Email Accounts >> Add Account.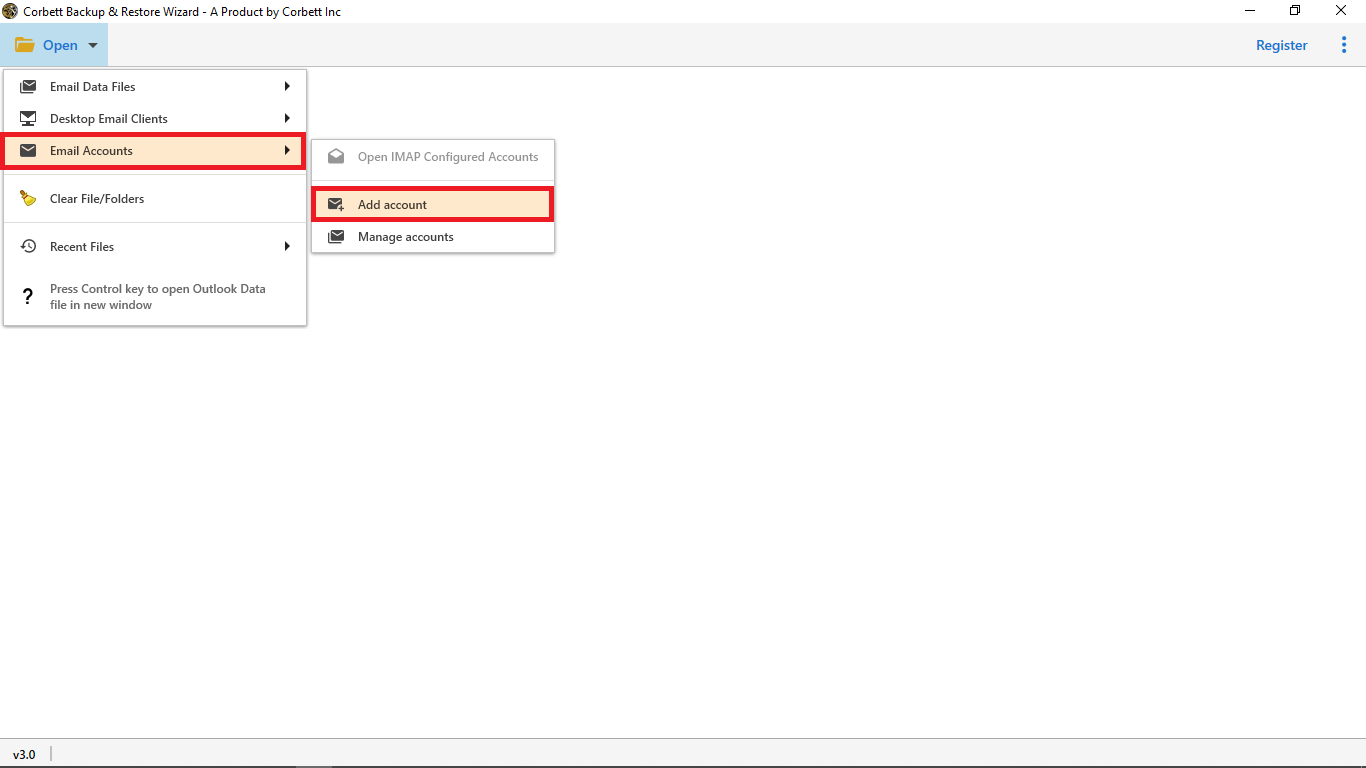 3. Then, enter your Hotmail account credentials in the required fields.
4. Preview your Hotmail data in the dedicated preview panel.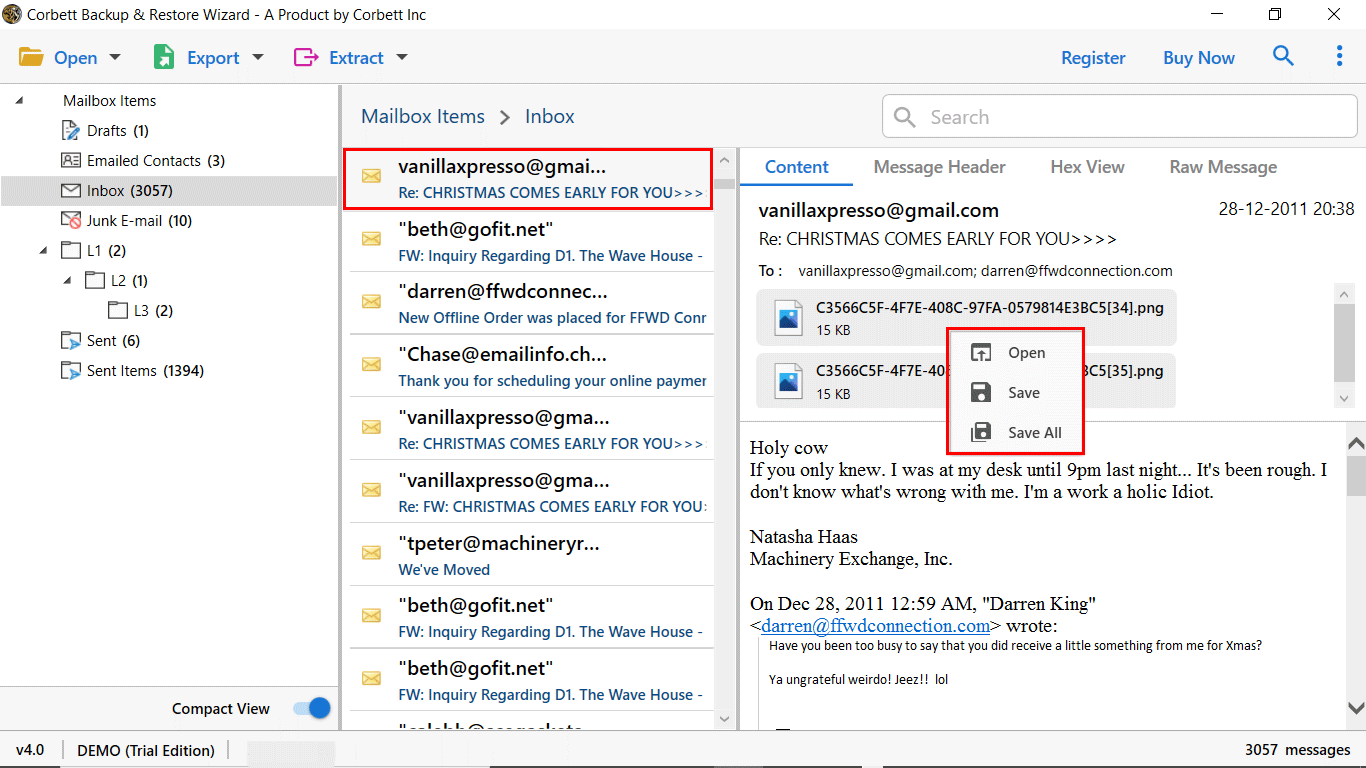 5. Click on Export and select Gmail as the destination from the dropdown list.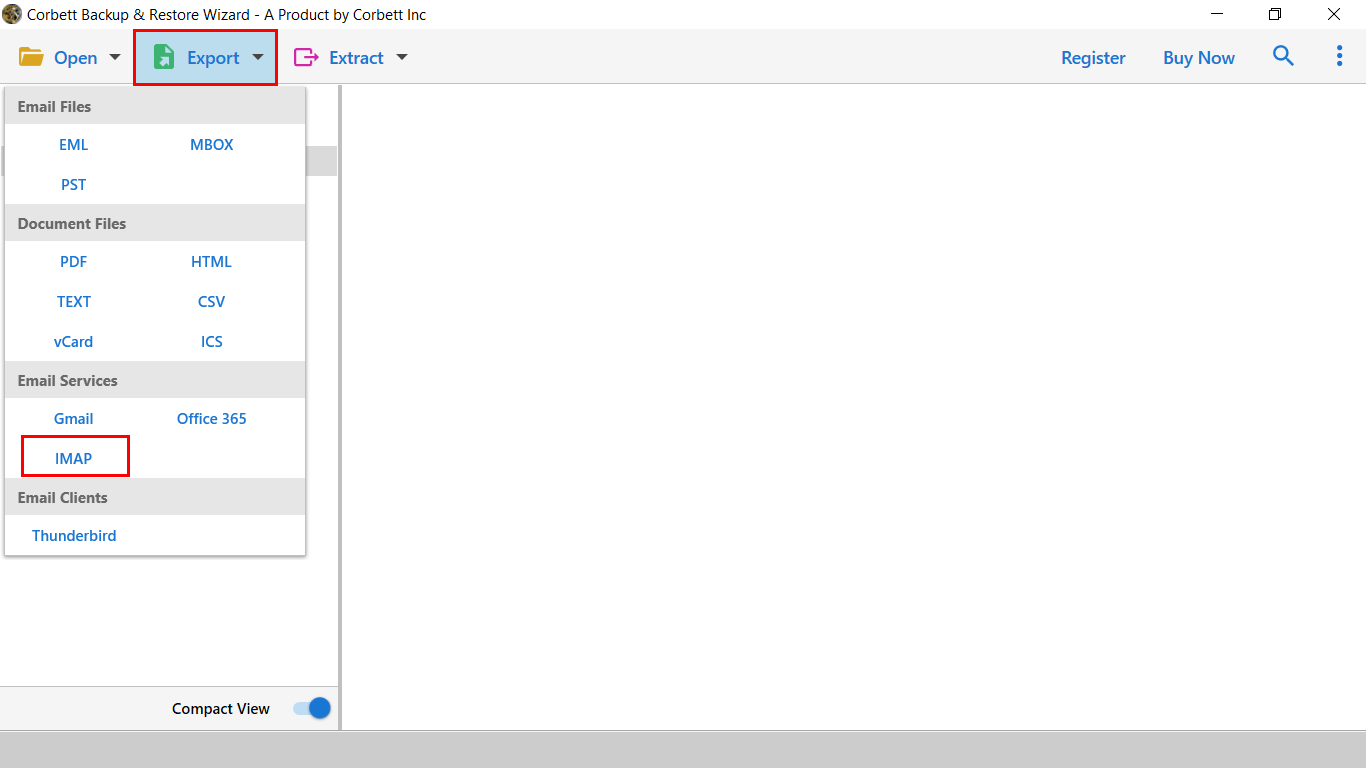 6. At last, utilize the provided advanced options and click Save to start the migration process.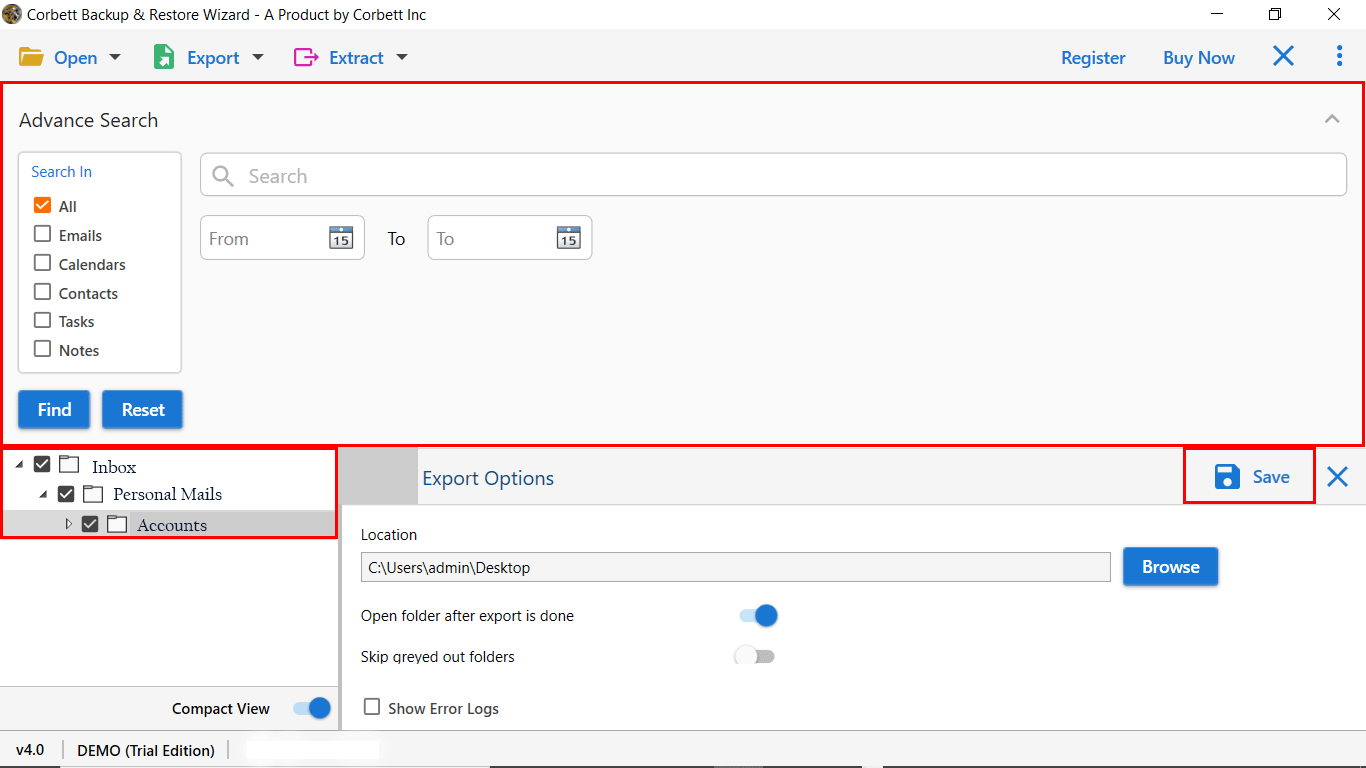 Benefits of Using the Professional Utility
Ensures to maintain data integrity of user data throughout the process.
Provides various advanced filters that help filter Hotmail mailbox data on a finer level.
Offers four different modes in the dedicated preview panel.
Option to migrate selective Hotmail folders to Gmail account.
Supports all versions of the Windows Operating System.
Try Free Demo Version of this Hotmail to Gmail Migration Tool
This tool has a free demo edition that enables users to convert Hotmail emails to Gmail accounts to understand the working of this tool. The free demo edition only enables you to convert the first 10 files and folders from Hotmail to your Gmail account. The best part of this tool is that you can manage multiple Hotmail accounts in this single Hotmail backup tool.
Let's Wrap Up
This blog on "Migrate Hotmail to Gmail Account" discussed several methods and technologies one can use to achieve desired results. We shared two manual methods and one professional method. However, the manual methods come with certain limitations that hinder them from performing well for users. Hence technical professionals suggest users go for the above-mentioned utility for a smooth and secure Hotmail to Gmail migration.