How to Migrate Zimbra to G Suite? Queries Answered
Article Highlights: In this article, users will gain knowledge about how to migrate Zimbra to G Suite account. I have explained all the possible ways to execute the migration process. So, check out the article and learn a step-wise workaround to transfer Zimbra mail to a Google Workspace account.
Are you one of those users who wants a precise migration from Zimbra to G Suite? Haven't you found a suitable solution? If yes, keep continuing to read the following blog post. Here, our team develops dependable Zimbra Account Migration Software. This wizard can perform a complete migration from the Zimbra server to the Google Workspace account.
Zimbra to G Suite Migration | Step Wise Procedure Explained
To perform the direct migration of Zimbra to a G Suite account, users must export the Zimbra database in TGZ format. In the TGZ file format, Zimbra stores its mail elements, including contacts, calendars, tasks, etc. Follow the mentioned steps to move the data files from Zimbra.
Open your Zimbra Mail account.
Navigate to the Preferences Tab.
In the Navigation Window, select the Import/Export option.
From the Next Panel, select the data file and click on Export.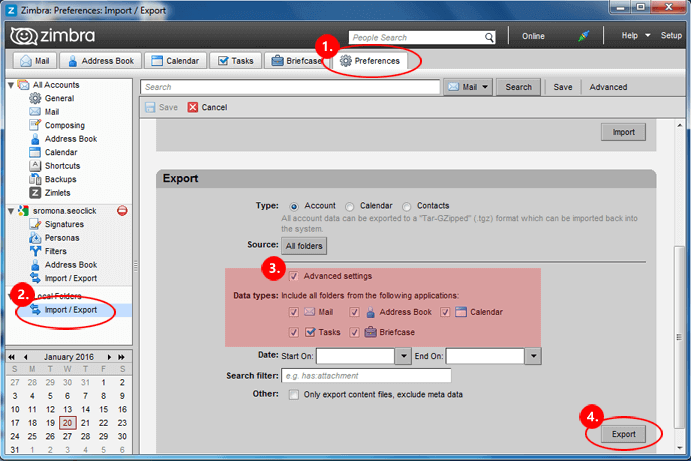 Migrate Zimbra Content to G Suite | Using Automated Solution
Before heading towards the solution section, download and install the software to migrate Zimbra to G Suite account. After the successful installation of the tool, move along with the mentioned steps.
1) Run the Zimbra to G Suite Migration Wizard on your Windows OS.
2) Now, from the ribbon bar, click on Open and select Email Server.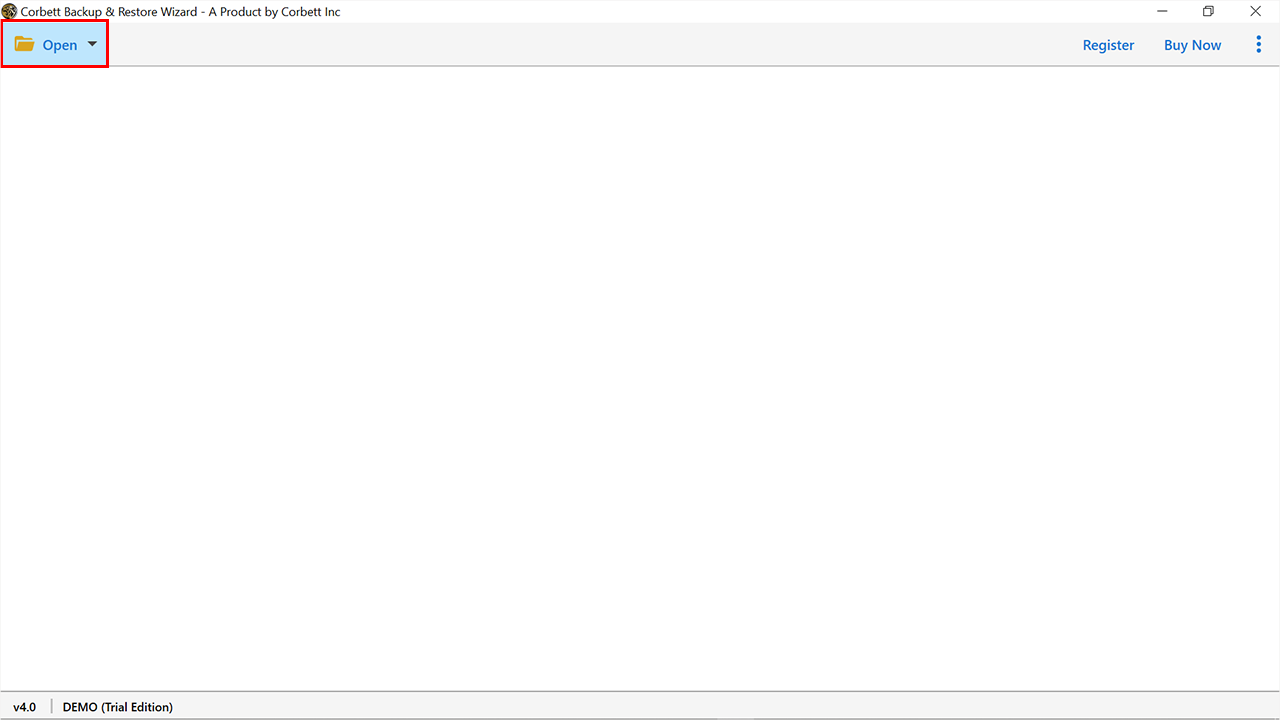 3) Select Zimbra and use the Choose File or folder option to load the data file.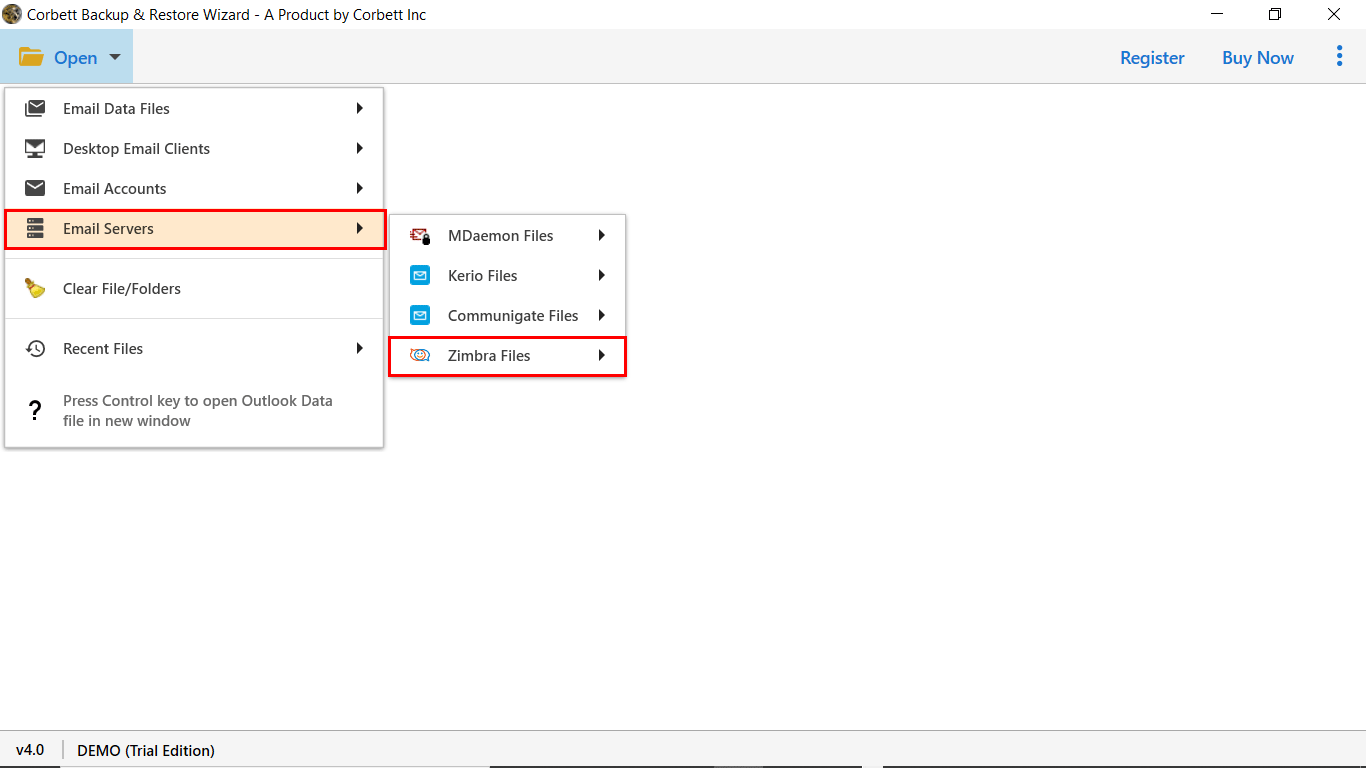 4) The software generates a complete preview of the data files stored in it.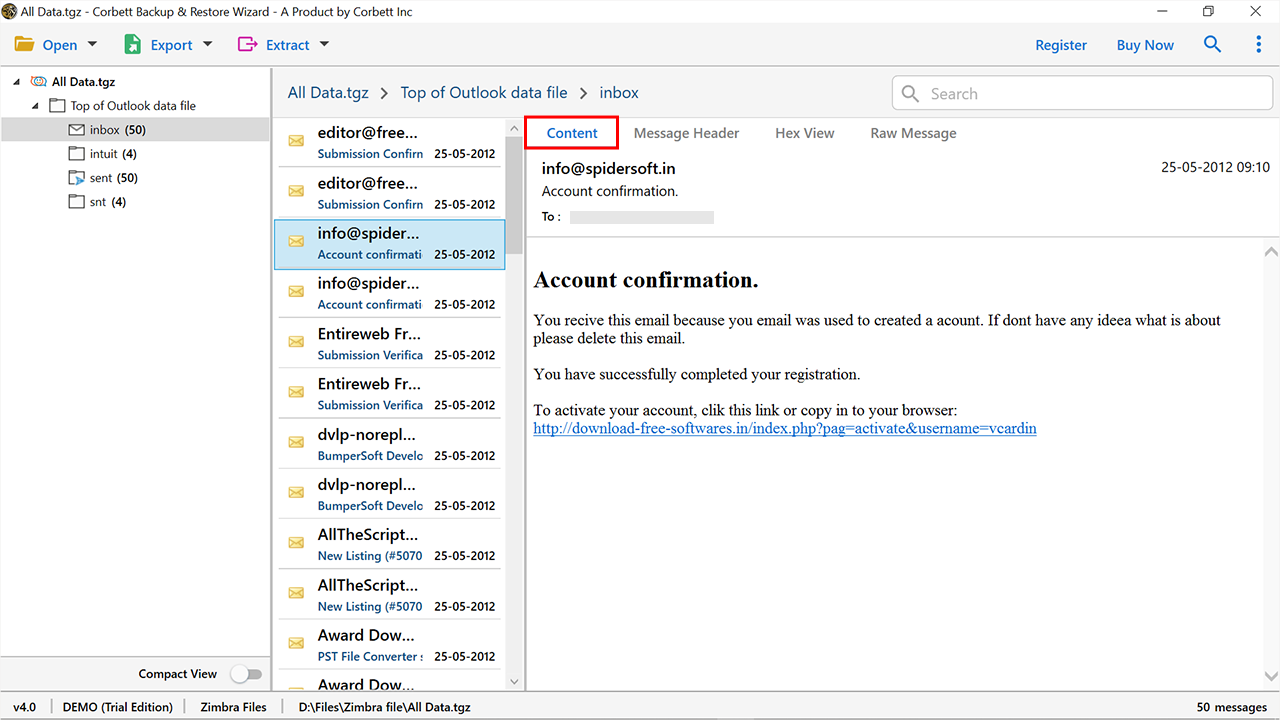 5) The next step is to select the Export option and click on IMAP.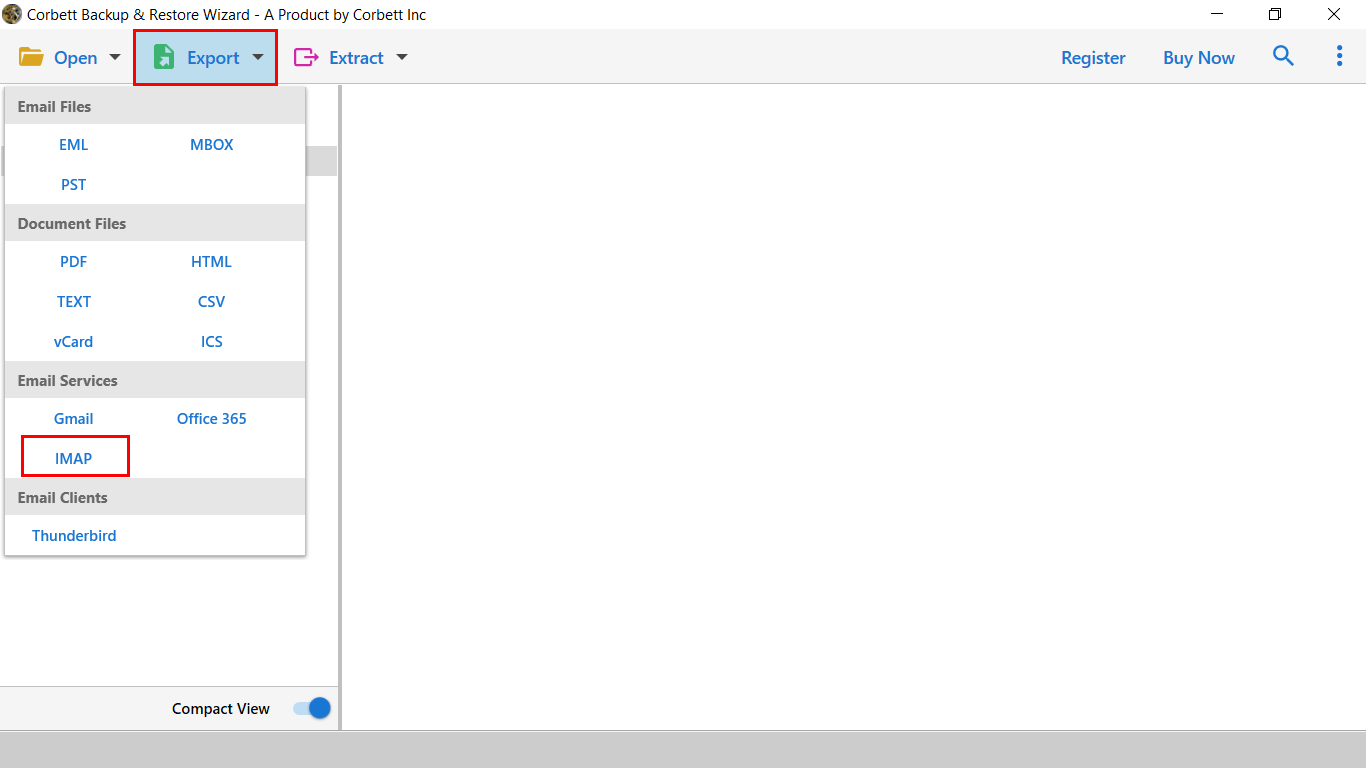 6) Select the data filters and click on the Save button.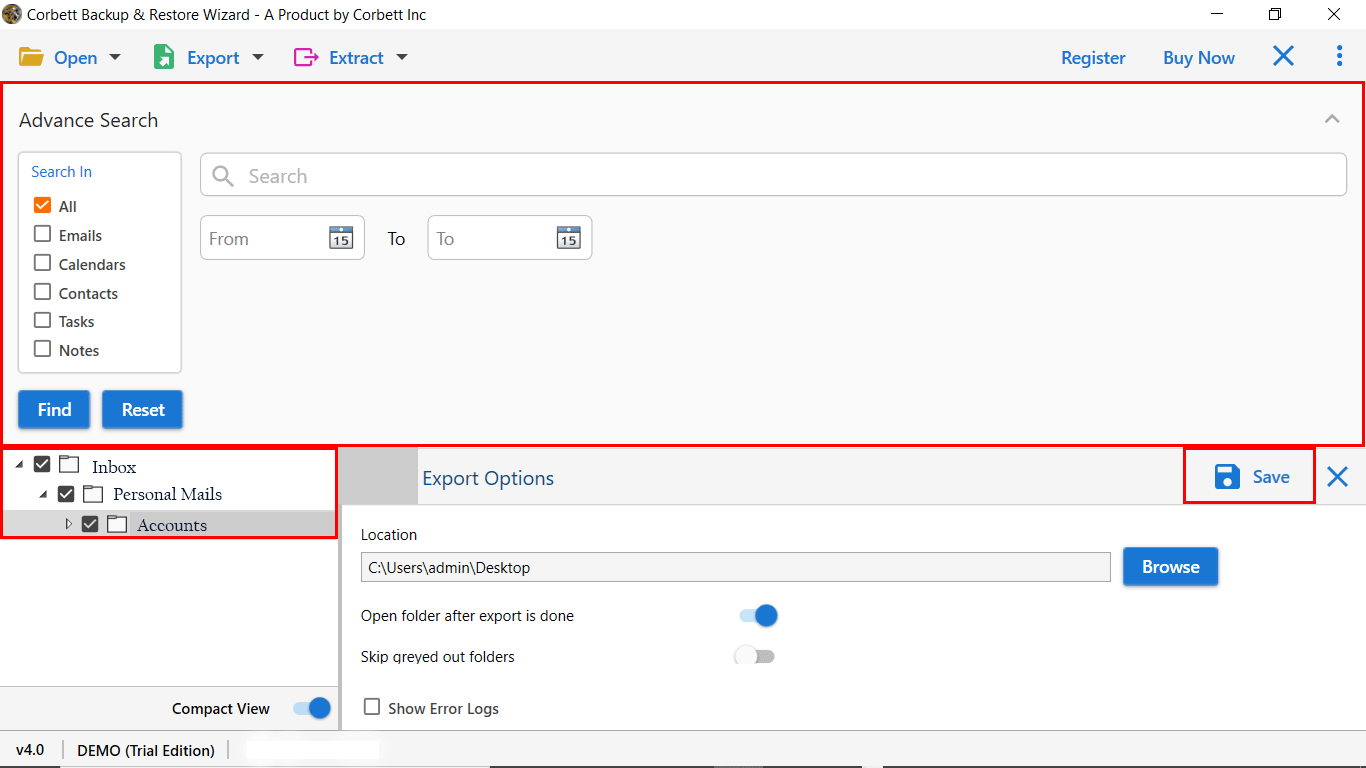 That's it. Using these simple steps, users can quickly transfer Zimbra content to Google Workspace account without losing the data quality.
Zimbra vs. G Suite. Which One is Better and Why?
Both G Suite and Zimbra offer top productivity solutions. The Google Workspace is quite admired and built with some additional features that help with better communication. There can be multiple reasons why a user needs Zimbra to G Suite migration software. Let's check out the Zimbra vs. G Suite with the mentioned table:
| Points | Zimbra | Google Workspace |
| --- | --- | --- |
| Attachment File Size | 10 MB | 25 MB |
| Backup File | File Briefcase (Zip) | Google Vault |
| Space Provided | Depends Upon Plan | 30 GB (Free) + Addition Cost |
| Cloud Platform | Yes | Yes |
| Third-party Tools | Multiple Technologies | A Few |
This graph will help people better understand why transferring content from Zimbra to G Suite is a better option.
Also Read: How to Transfer Zimbra Mail to New Server
Interesting Features of Automated Toolkit
Only a trustworthy solution available on the web lets users move Zimbra content to G Suite account. The software can transfer any size of the data file without losing any data file. In addition, this application has an easy-to-use interface and supports other advanced features.
Direct Conversion to Google Workspace: The expert recommends Zimbra to G Suite migration as a well-managed solution for migrating Zimbra data files to a Google Workspace account. The software only requires login credentials and performs the migration in a short period.
Support Zimbra Contacts and Calendars: The software gives the freedom to migrate Zimbra to Google Workspace with contacts and calendars. Users can quickly move their emails addresses and associated address books by using this wizard for good.
Free Transfer Zimbra Mailbox to G Suite: The Zimbra to G Suite migration software offers a trial version to evaluate the tool's performance. One can download and migrate 10 data files to a G suite account for free.
Maintain Data Structure in G Suite Account: The application algorithms allow you to maintain the system folder hierarchy on disk. The user will get the exact data format as managed in the Zimbra account.
No Need to Unzip Zimbra File: It is not necessary to unzip the data file. One can add the migrated file to the software panel. Also, you can transfer selected Zimbra content to G Suite without data extraction.
Transfer Zimbra to Google Workspace | Query Solved
We have outlined the entire process of how to migrate Zimbra to G Suite with all data attributes. With the help of an automated solution, one can effortlessly transfer Zimbra content to Google Workspace account. Also, if you face any difficulty while accessing the software, feel free to contact us. Our support team is always there to help you.