How to Download Gmail Emails to Hard Drive? Get the Solution Here!
When you consider backing up your google mail account, we believe it is the leading call you have ever made.
To be effective, every organization works with a backup plan if something goes wrong.
So, if you download Gmail emails to hard drive, you can have multiple advantages while keeping your data safe.
To view the backup task progress, give yourself full permission, and continue with the blog.
Direct Solution to Backup Gmail Emails to Hard Drive or External Storage
The DataSkorpio Gmail Backup Tool is among the expert solutions presently available to archive gmail emails to hard drive. Additionally, the software has a smooth and easy-to-use graphical interface.
Meanwhile, no compromise has been on the technical end of the solution. The best thing about the wizard is the storage options provided to end-users. It's suggested to check them out to evaluate the toolkit's actual value.
Storage Option Offered by Software to Backup Gmail Emails to Hard Drive:
Document Files: EML, PST, MBOX
Email Files: PDF, CSV, HTML
Web Applications: IMAP, Office 365, Gmail
These are some of the storage options mentioned above. To know more about how the software works to archive Gmail emails to hard drive, download the wizard from the displayed button.
How to Backup Gmail Emails to External Hard Drive? Working Procedure of Automated Toolkit
1. Download and set up the wizard on your Windows system. Once it gets done, Open it.
2. The first window of software will appear like this. click on "Open" to move forward.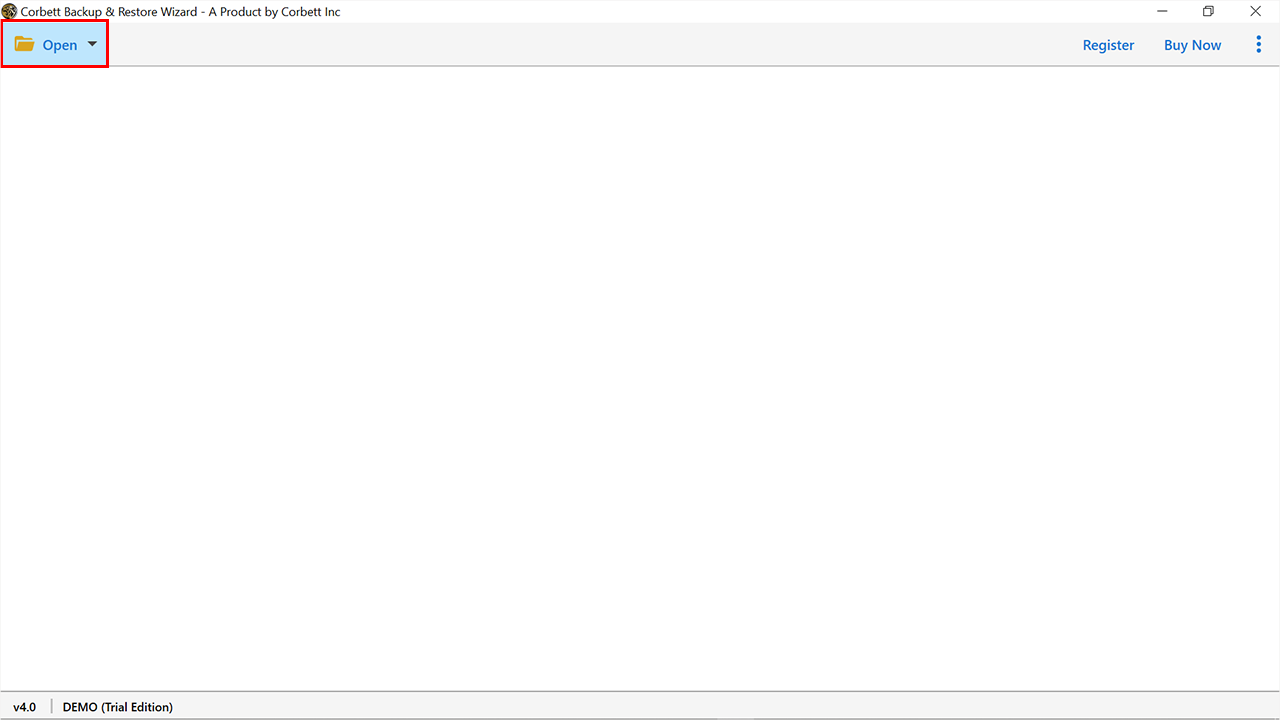 3. Select the "Add Email Account Option" and "Enter Your Gmail Account Details."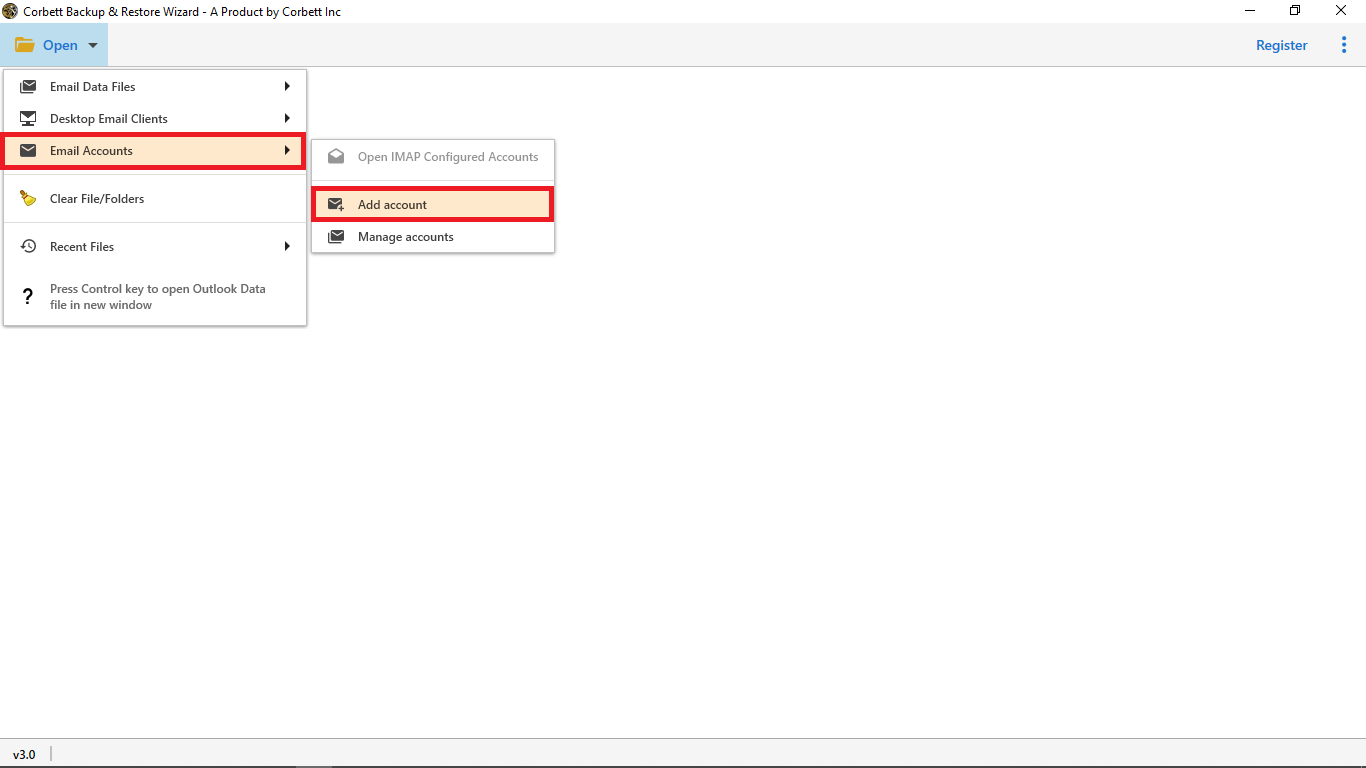 4. Afterward, the software will scan and display all the data files stored in your Google Mail account.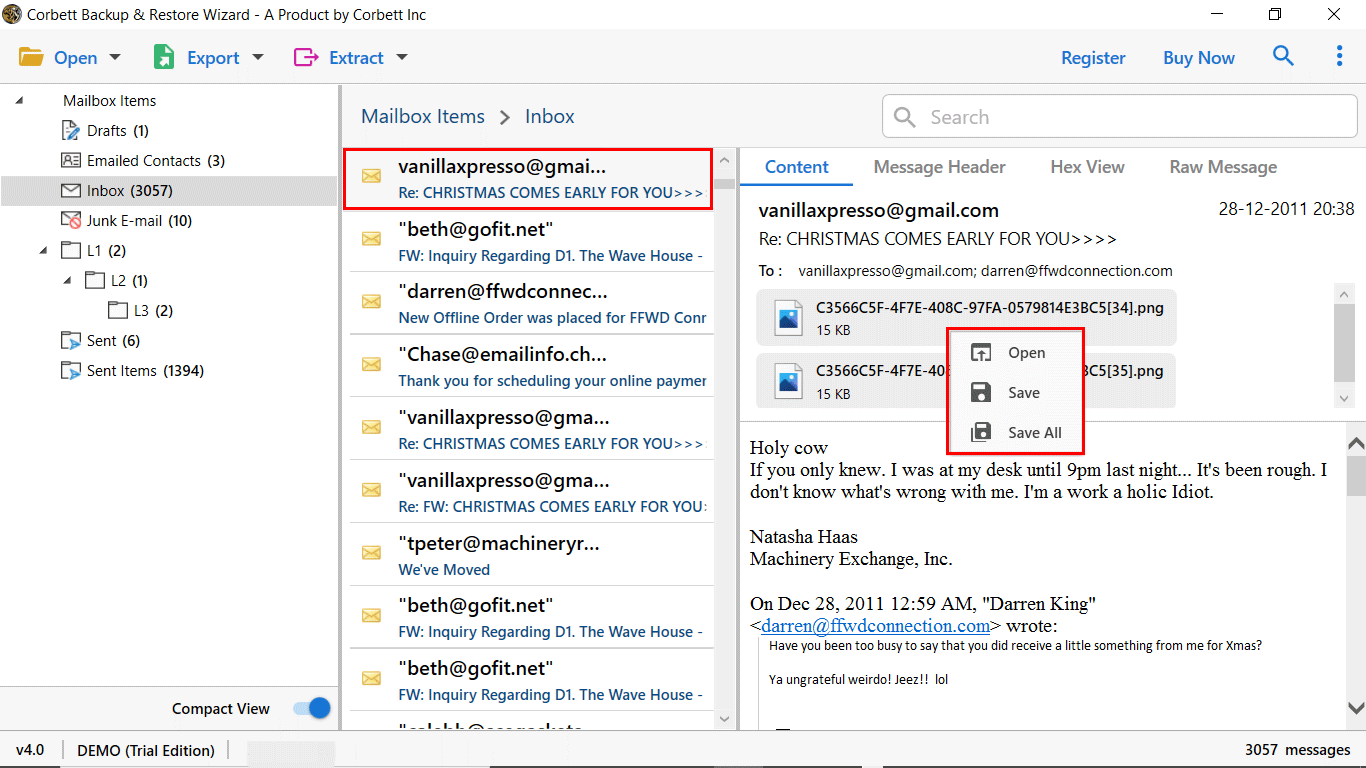 5. The next step is to click on the "Export Button" and select the "Appropriate Option" as per requirement.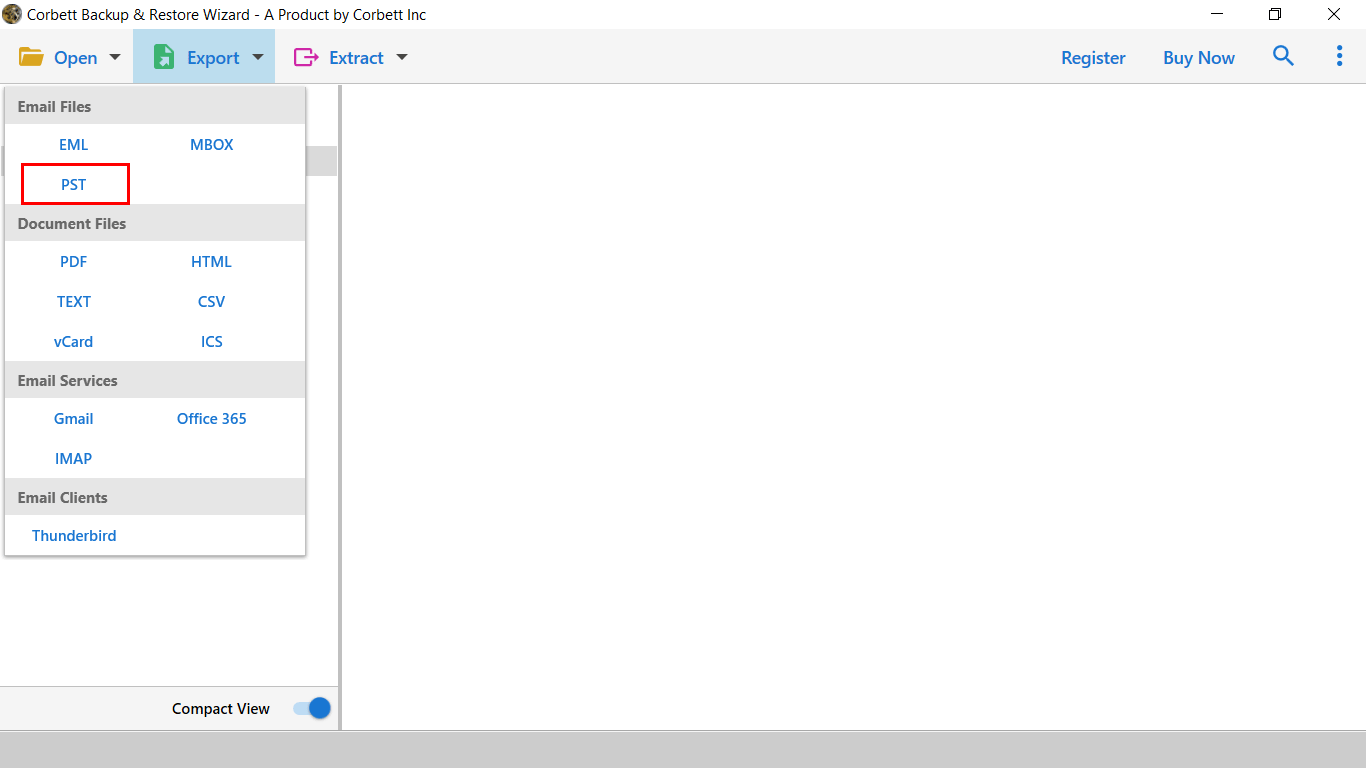 6. In the next panel, apply the "Data Filters" and click on the "Save Button".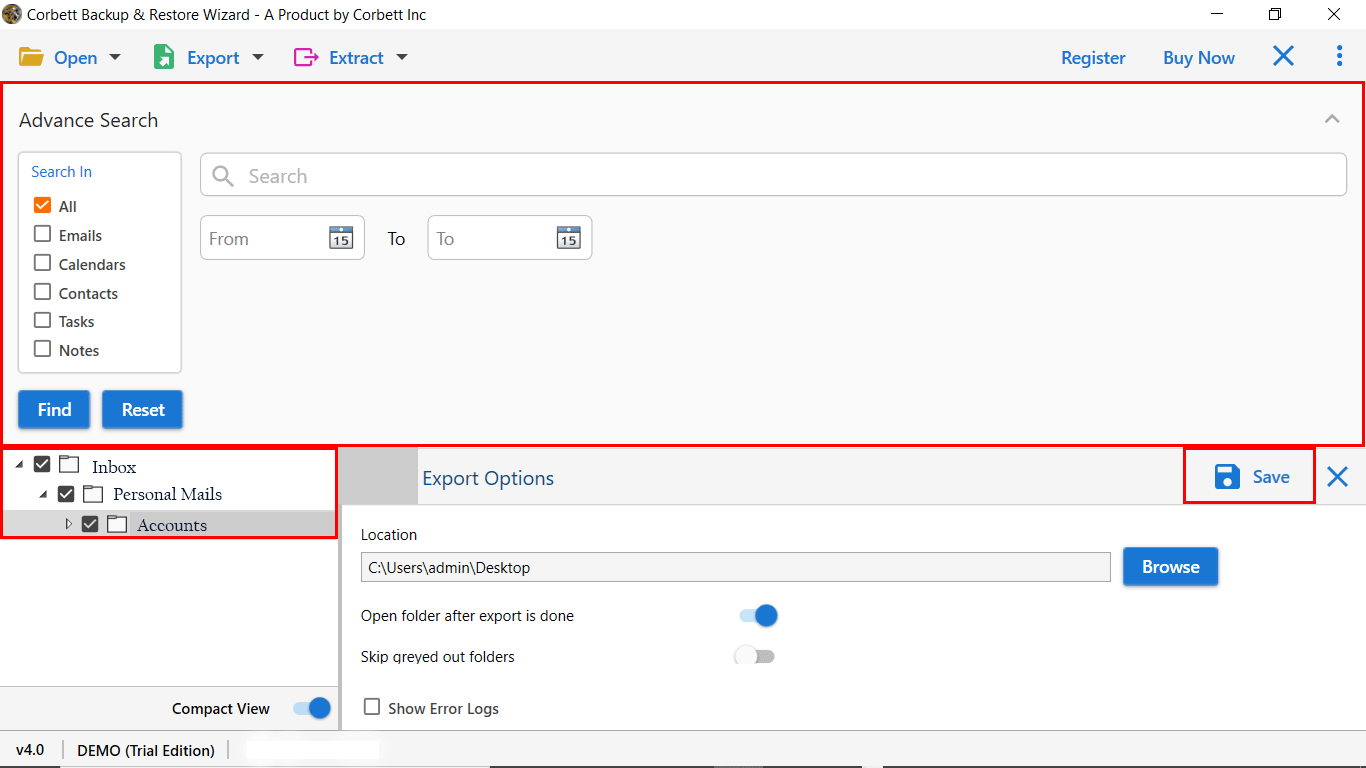 So, this is how you can backup Gmail emails to hard drive. In the next section, we will look at the queries we have covered in today's post.
How to Archive Gmail Emails to Hard Drive? User Queries with Solution
From the beginning, the blog aims to solve your query "How to download Gmail emails to hard drive?" and we have succeeded. In addition, we have also discovered several forum queries mentioned below. If you're looking forward to it, then your search ends here.
People Also Ask:
Can I download all of my Gmail emails at once?
How do I save multiple Gmail emails to a flash drive?
Is it possible to batch save Gmail emails to my computer?
Can I backup my emails to an external hard drive?
How can I keep all my emails from Gmail before deleting them?
How to backup Gmail emails to external Hard Drive?
What's say you got the answer? Users can easily find answers to all their questions on this single platform. Furthermore, the Email Backup Software mentioned above has the potential to archive gmail emails to hard drive in batch. Let's check out how manual solutions achieve this conversion.
Manual Solution to Backup Gmail Emails to Hard Drive
Let's roll on the manual solution to download Gmail emails to hard drive. Here you will get a free answer to accomplish the process without using the software. Yet this solution has some limitations, which we will discuss later on. For now, follow the steps mentioned below:
Users can quickly archive their Gmail data on a computer or external hard drive using the Google Takeout Services.
As per the name, Google Takeout allows you to export your data from all google properties you use, such as your.
Emails
Documents
Contacts
Calendars
Hangouts
Groups
Keep
And the list goes on…
Procedure to Archive Gmail Emails to Hard Drive
Step 1: Select the data you want to archive on a hard drive.
When you land in the "Create an Export" window. All the Google Products are already selected.
If you don't want to download any data, uncheck it. You can de-select all and pick the required one to backup restricted items.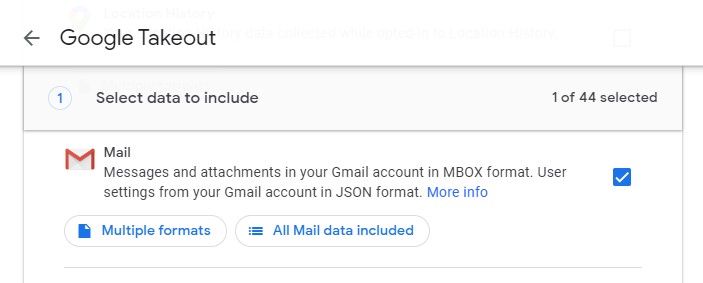 Step 2: In the next step, the user can choose the file type, frequency, and destination.
2.1) The Delivery Method: This field provides numerous options to deliver data at multiple designations.
Send Download Link Via Email
Add to Drive
Get Data to Mailbox
Add to One Drive and BOX
One can select any of them as per requirement.

2.2) Export Frequency: The export frequency allows the user to download compete data, or you schedule the frequency to archive emails.
One-time Archive: This option lets users download Gmail emails to hard-drive in one round.
Schedule Backup: This allows for data storage over time, and the first archive will be there immediately.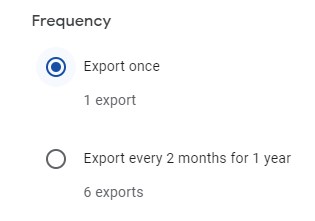 2.3) File Extension and Size: Users get two options to store the data files mentioned below:
ZIP File: This file can easily be accessible on any device or online tool.
TGZ File: Requires a Supportive Application to access the data.
Archive Size: More than 2GB will be split into multiple archives when you download data. Additionally, it supports 50GB of data.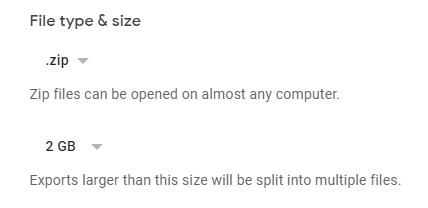 After performing all these steps, the user can click on the Create Export button. Google will process your data, and you will get a data link on Gmail. The manual solution contains some limitations which can not be ignored. Let's check out them one-by-one.
What are the Drawbacks of Using Manual Solution?
A user cannot exceed the limit of 2-3 backups per day.
Most of the time, users will get a download link in the mail.
Google created trouble while selecting the data files.
It is a highly time-consuming process to archive big data folders.
No, assurance of data integrity or data structure.
Non-technical users may end up with nothing as it is a complex process.
Time to Wrap Up
In the above post, we have discussed the entire procedure to download Gmail emails to hard drive. The manual solution has some limitations which can be overcome by using a trusted solution by DataSkorpio. In Addition, Google itself claims that the data transfer can take longer, up to hours or days. No, running an organization can wait that long.