How Do I Export Google Takeout to Office 365 Account? Easy Solution
Summary: Do you need to export Google Takeout to Office 365? Read the post and learn about the versatile solution to migrate Takeout files to Microsoft 365 accounts with all data attributes. Here, you will find easy ways to complete this data migration process without any difficulty.
Google Takeout is a free Google service that allows users to "Get Your Stuff" from several Google platforms. Takeout services archive all existing data and compile it into a downloaded file for further use.
Microsoft 365 or Office 365 is a cloud-based productivity suite that integrates with all M365 existing platforms (Word, Excel, PowerPoint, OneNote, Outlook, Publisher, Sway, Access, etc.)
Additionally, organizations can stay up and running while utilizing the O365 services that provide a flexible nature and support of multiple business applications for flawless productivity.
There could be an infinite number of reasons behind data migration from Google Takeout Zip File to M365 profile. Whatever the possible reasons for this process, we will move on to the solutions section to import Google Takeout emails to Office 365 account effectively.
Migrate Takeout Files to Microsoft 365 – Using Automated Solution
If you are looking for a manual way to export Google Takeout to Office 365 account, then let us clear one thing: there is no manual way available to that allows you to move Google Takeout backup to Office 365 account directly.
Thus, we use DataSkorpio Google Takeout Converter Wizard to perform this migration effectively. It is an automated program that allows storing Takeout Zip files directly to an M365 account with all meta elements and attachments.
Also, you will get the same hierarchical structure of files and folders after the migration process with the exact count of read and unread messages. It's suggested to download the wizard's trial edition on Windows OS.
Steps to Move Google Takeout Backup to Office 365 Account
Users must follow the steps mentioned below to conduct a smooth procedure of exporting Takeout emails to Office 365 account without any worry.
1. Once the download process is complete, run the wizard on your system.
2. From the first display of software, click on the "Open tab" and select "Email Data Files."
3. In the following "drop-down" list, select "Takeout Files" and upload it using the "Add-file" and "Folder Option."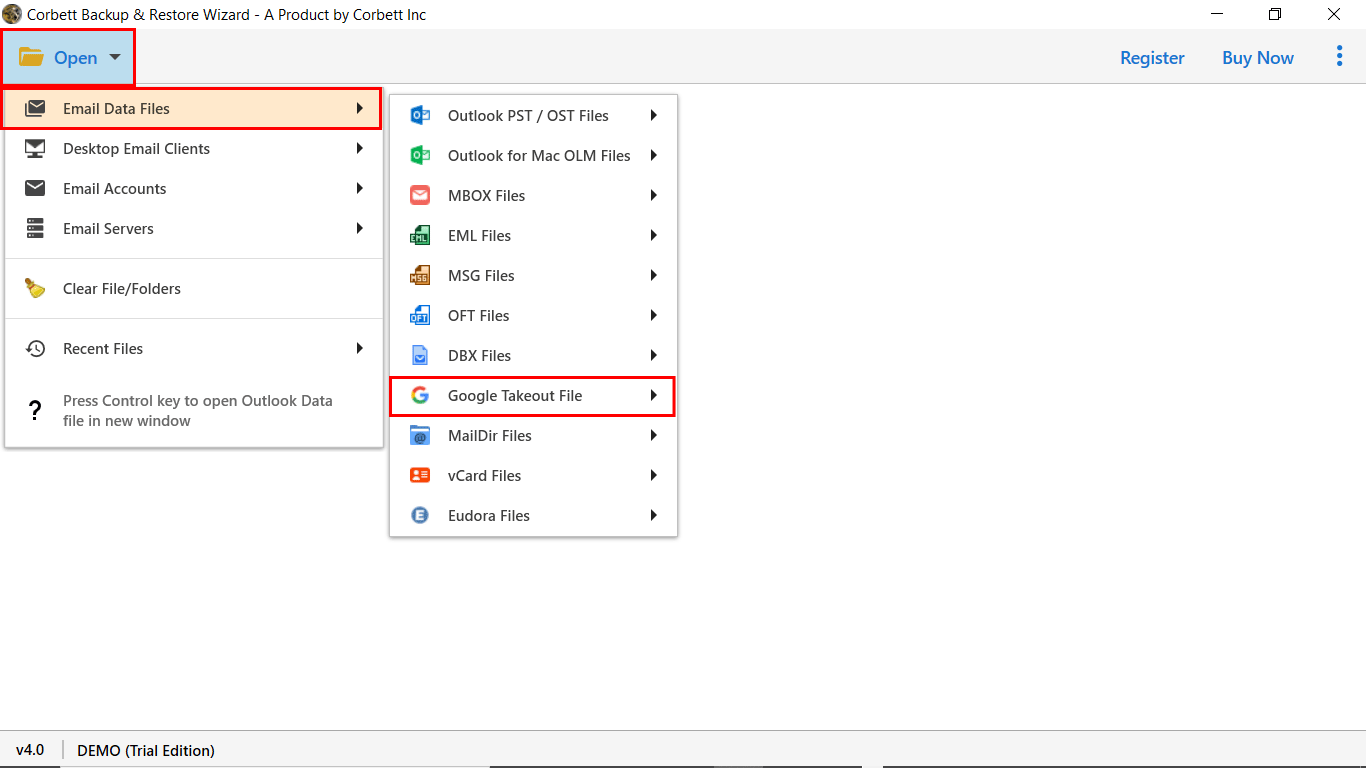 4. Now, the software will analyze your data folder and quickly display all the data stored in Takeout files.
5. Users can easily preview "Attachments, Email Properties, Email Content, etc." in the preview panel.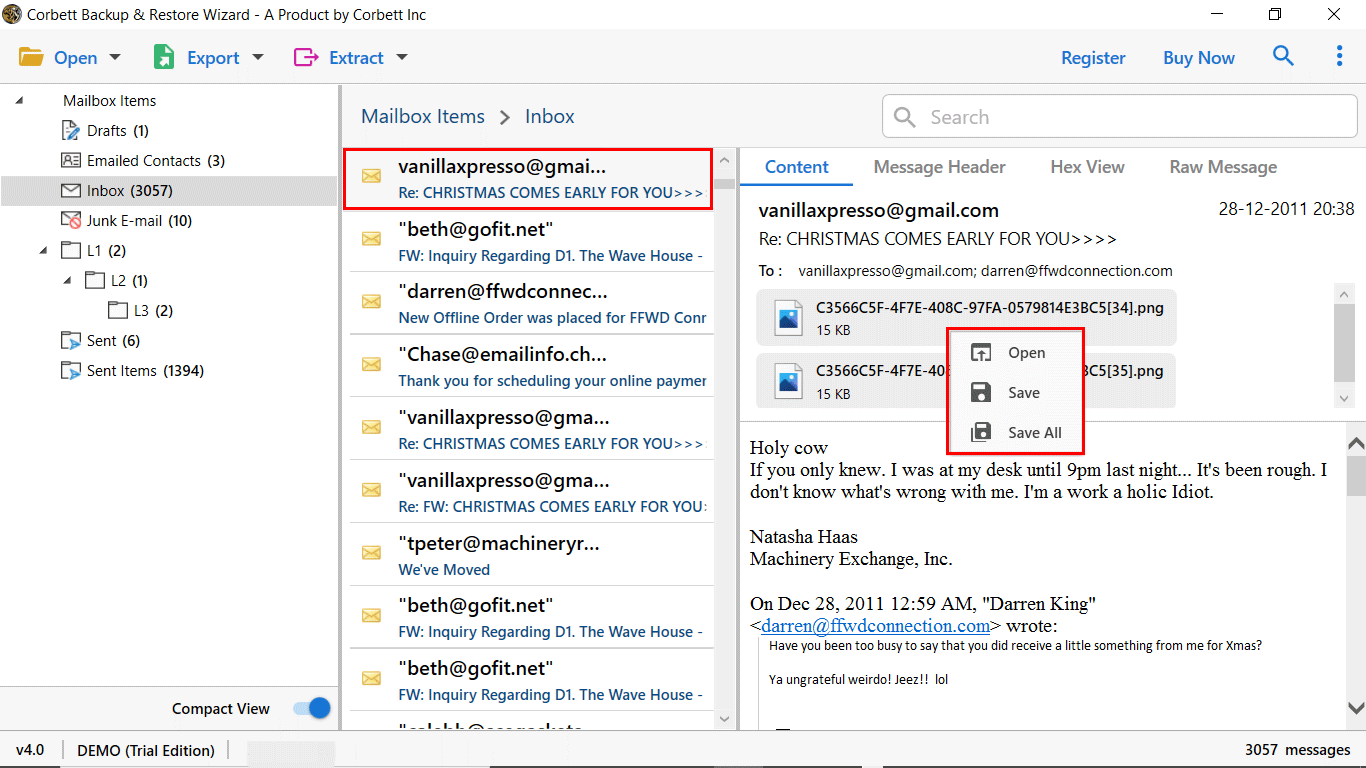 6. Next, you have to click on the "Export Tab" and select "Office 365" from the given list.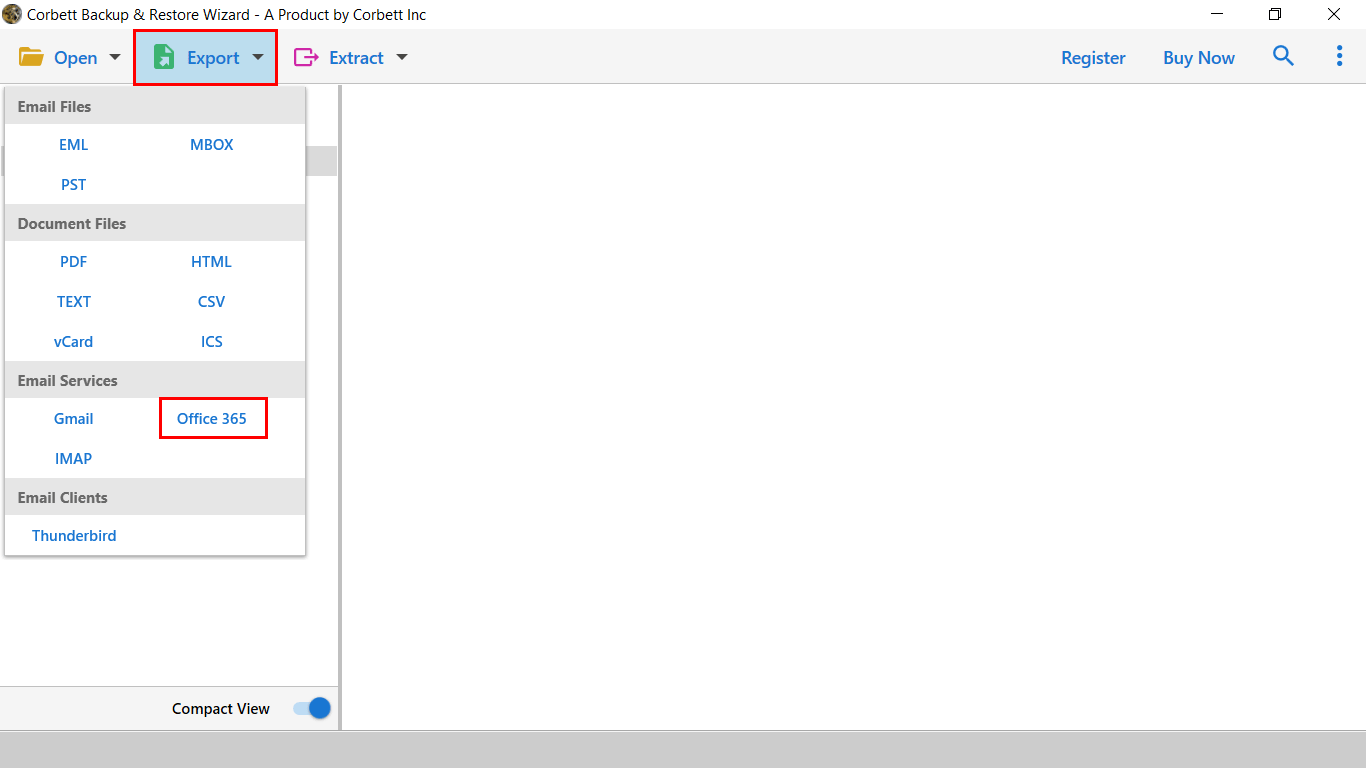 7. Afterward, you have to provide the necessary details and apply the data filters to export Google Takeout to Office 365 account. Click on "Save" to start the email migration process.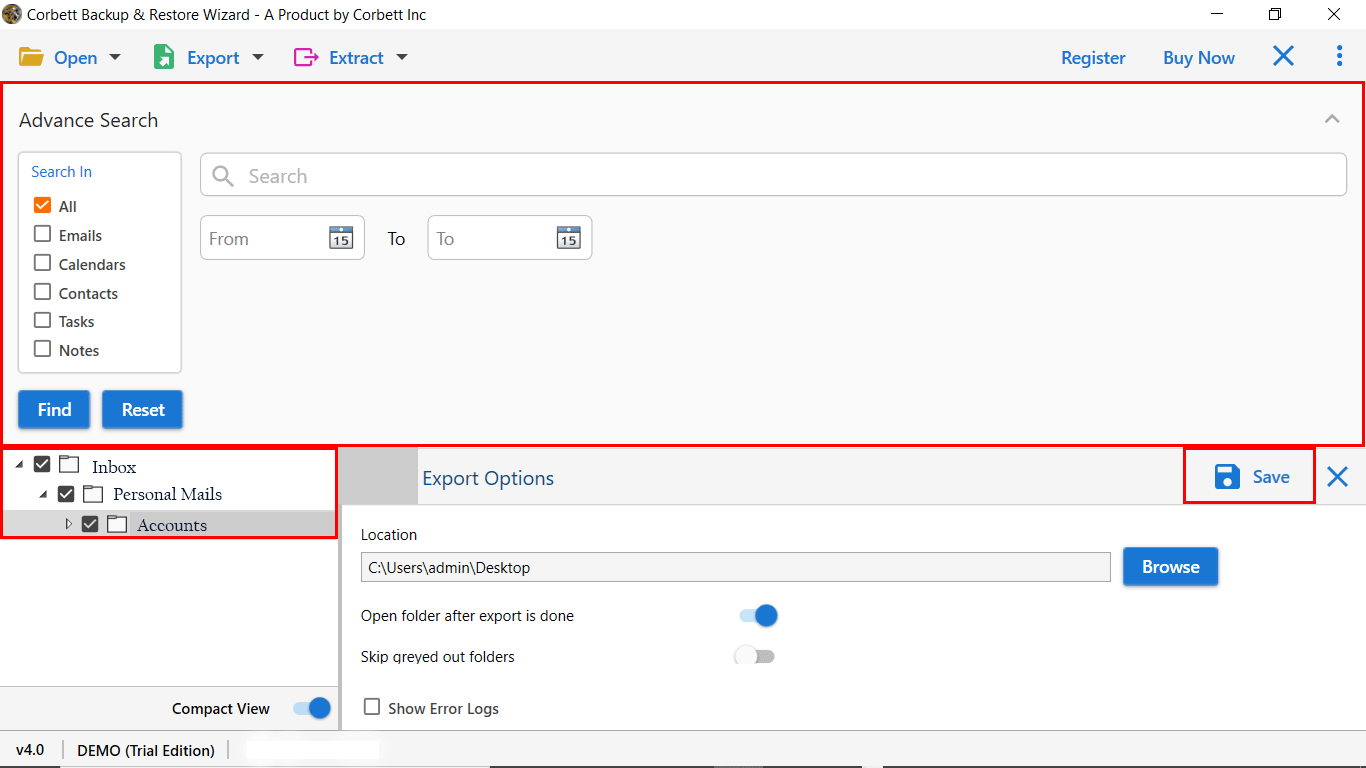 That's all for the automated solution to transfer Takeout zip file to M365 account.

Why Choose Automated Solution to Import Google Takeout Emails to Office 365 Account?
The Google Takeout Extractor offers multiple benefits, some of them are listed below:
Export Google Takeout to Office 365 With Contacts, Calendars, and Emails with Attachments.
The free trial version will allow you to migrate 10 Takeout files to Microsoft 365.
Transfer data from all folders and documents of the Takeout file to Office 365.
Move emails from single or multiple Takeout files without any interruption.
Support all Windows operating systems with One Year of Free Updates.
Filter Takeout file data using "Date Range" and "Email Data" filters.
Preview and sort Takeout email data before the migration process.
Transfer Takeout Zip file to M365 and across over 100 platforms.
Store your Takeout emails to the respective Append data folder.
Additionally, the software protects email header properties throughout the process while performing the procedure to export Takeout emails to Office 365 account.
Let Us Sum Up
The process to export Google Takeout to Office 365 account could be so easy to realize once you let DataSkorpio Solutions help you. There is no need to waste your time and energy on complicated cloud migration tasks by relying on automated solutions. Also, if you have any doubt left in your mind, then directly contact our support team.
Similar Read: