Export Gmail Emails to PST with All Data Attributes | Detailed Guide
Article Overview: If you are interested to export Gmail Emails to PST format without getting into trouble, this guide is the perfect option for you. We have described the entire procedure with screenshots to convert Gmail to Outlook.
So, let's begin with the blog…
Important:
As you may know, the work-around to transfer Gmail emails to Outlook format is not a daily task. It requires guidance and technical skills. But, users can quickly get it done with
DataSkorpio Gmail Backup Tool.
An automated solution that allows you to download multiple mailbox data in a batch without support of additional applications.
In the next section of the blog, we will check the procedure of the automated tool. Before that, click on the download button to proceed further.
Automated Procedure to Convert Gmail to Outlook?
The mentioned steps and screenshots explain the complete procedure to download all Gmail to Outlook. So, carry out the activities mentioned below carefully.
1) Download and set up the wizard using the link mentioned above. Once you finish it, run the application.
2) From the first window of the toolkit, click on the "Open Button."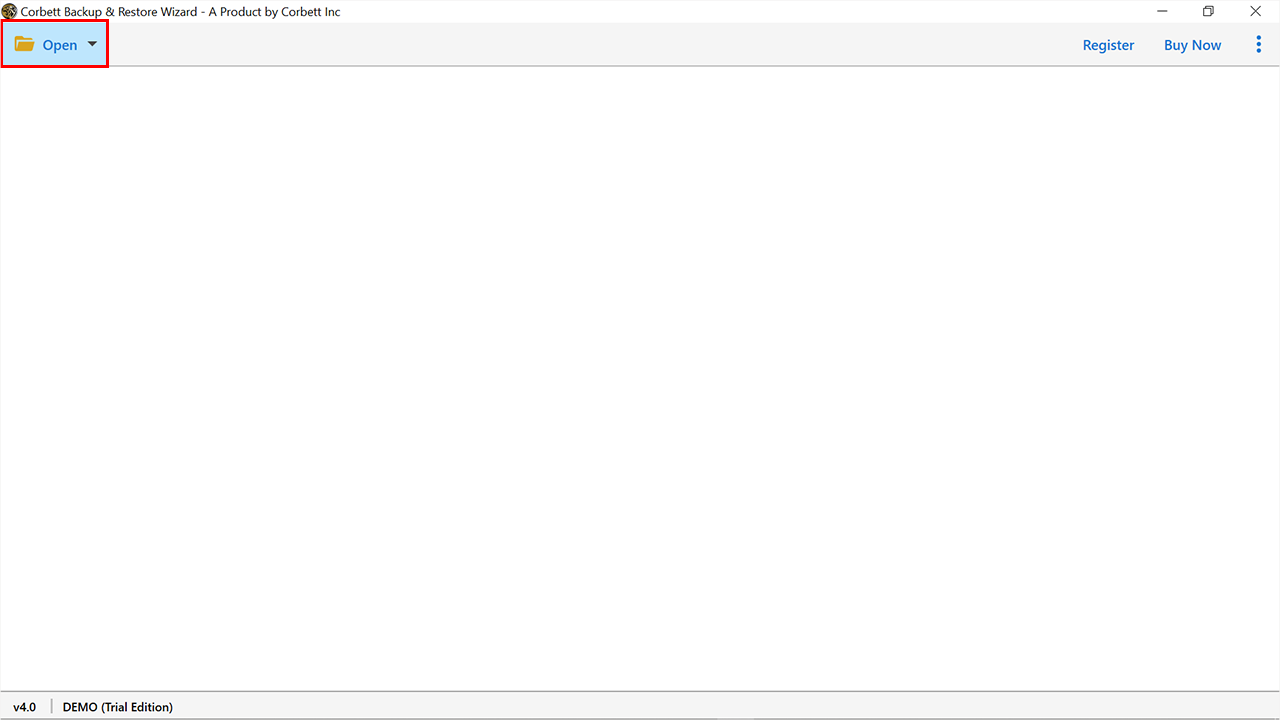 3) A navigation list will appear. Click on the "Add Email Account" and log in with your "Gmail Account."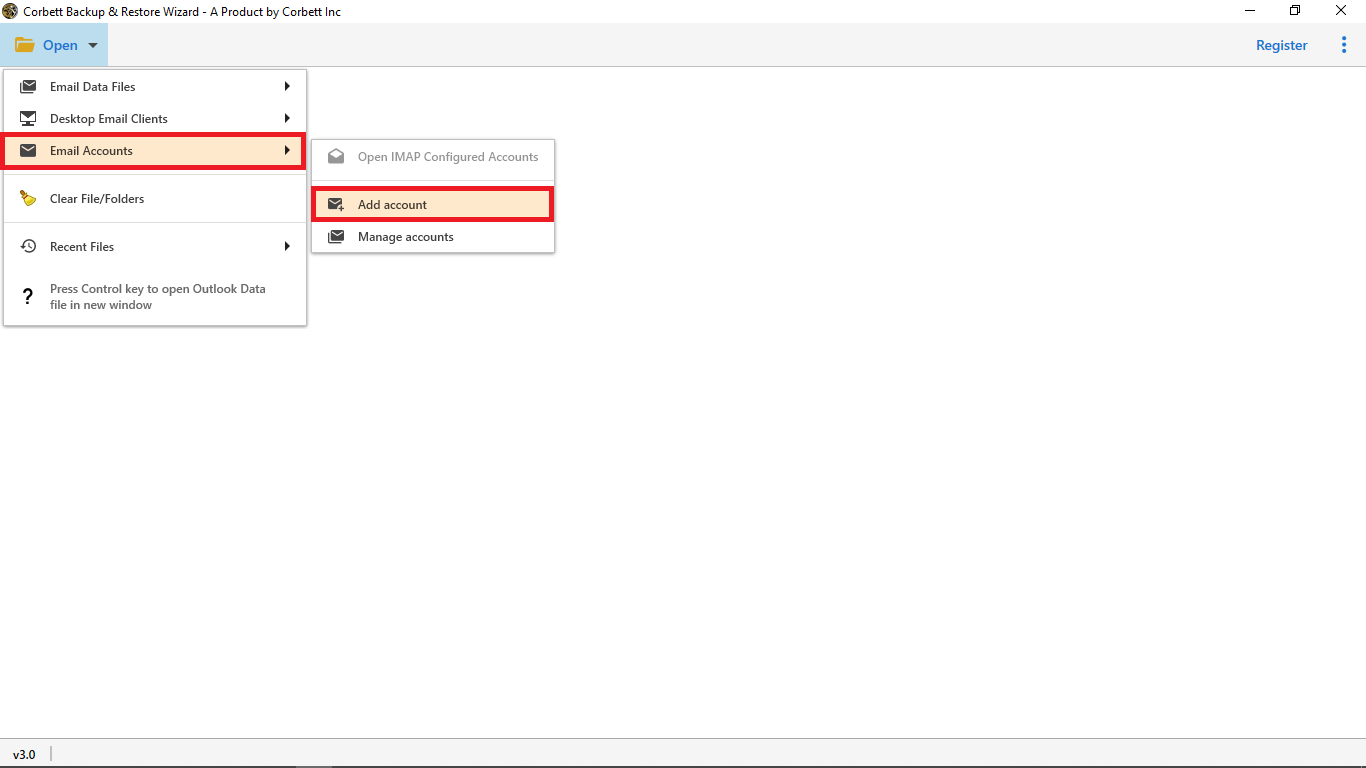 4) Next, the software will establish a connection and display all the data files stored in your Gmail account.
5) A user can easily preview all the emails with header properties and attachments.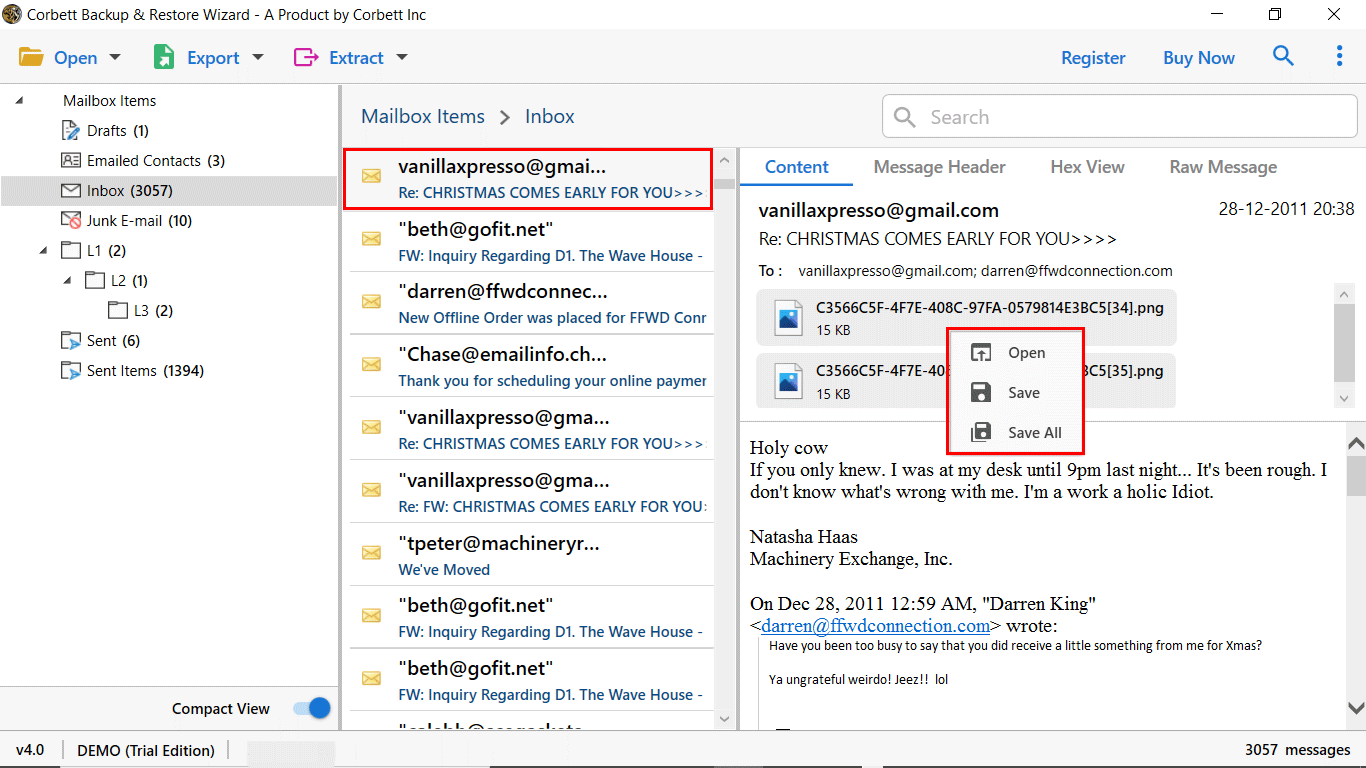 6) Moving forward, click on the "Export" button and select the PST format.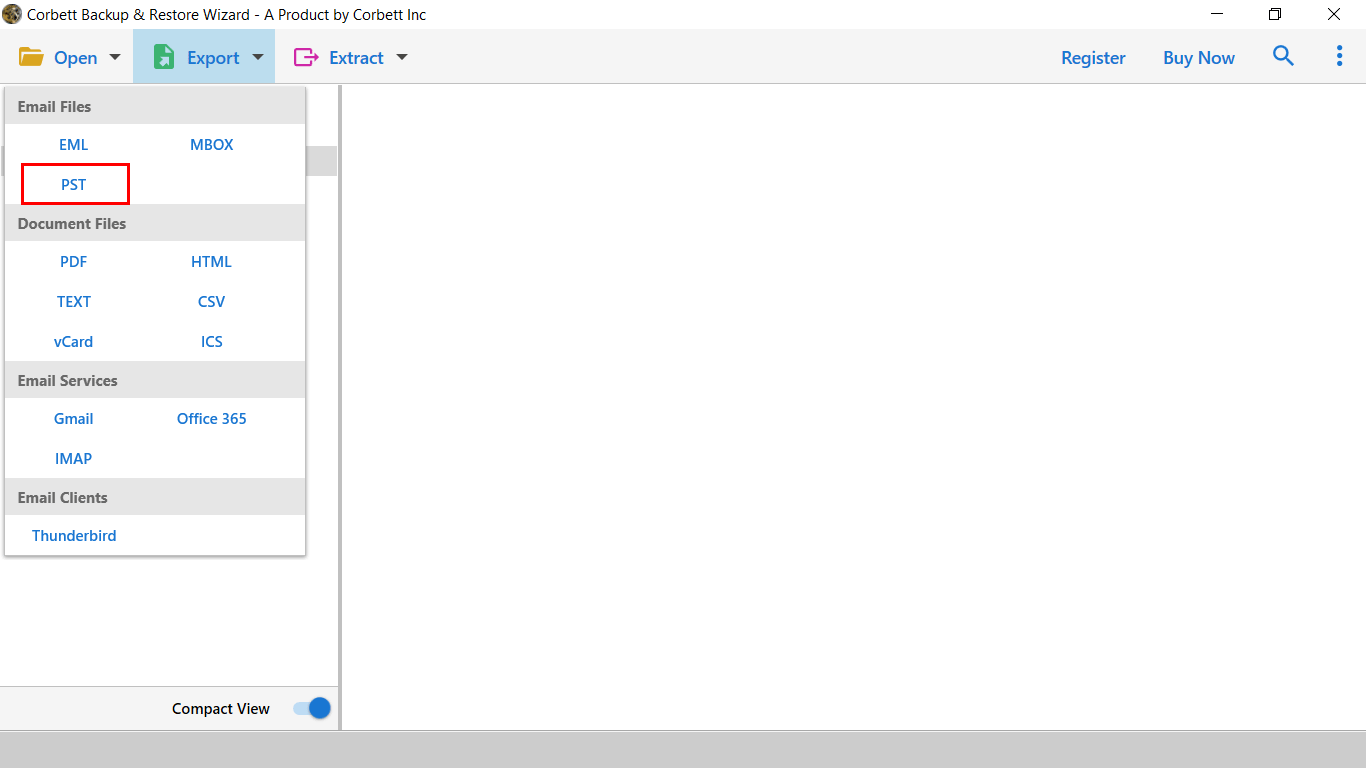 7) In the last window, apply the data filters and click on the Save button to export Gmail emails to PST format.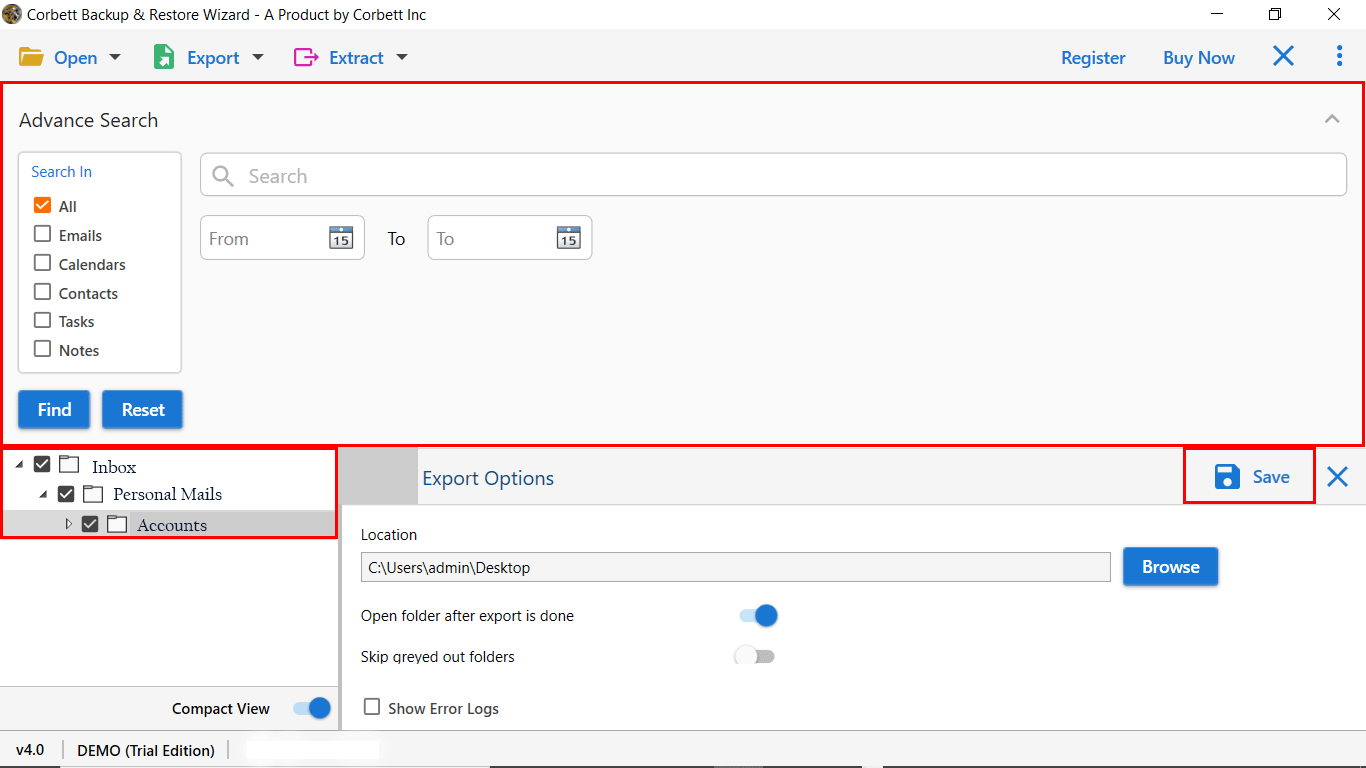 Time to See the Output: A success message will appear once you complete the steps mentioned above. Click on the open folder, and all your converted data will be at the desktop location or C Drive of the computer. The output data file can easily import PST files to Outlook all editions.
Also, the software helps to resolve numerous queries such as:
How do I backup my Outlook emails to Gmail?
How to get PST file from Gmail account?
What's the best way to backup Gmail emails to .pst?
How to download all emails from Gmail to Outlook 2007?
Is It possible to transfer old emails from Gmail to Outlook 2007?
If you are also facing such troubles, go ahead with a trial edition of the automated tool for good. The following section will explore some manual techniques to achieve migration.
How to Transfer Gmail Emails to Outlook | Manual Solution
Today's session will introduce you to two manual solutions to convert Gmail to PST format. Let's continue with our first technique.
Method #1 Export Gmail Emails to PST Using Outlook for PC.
To complete this procedure, you have to install the Outlook Application. After this, you can carry forward the steps listed below.
1) Open Outlook.
2) Click on the "File Tab."

3) In the File window, select Add Account.
4) In the Add Account panel, select the Auto Configuration and provide your ID and password.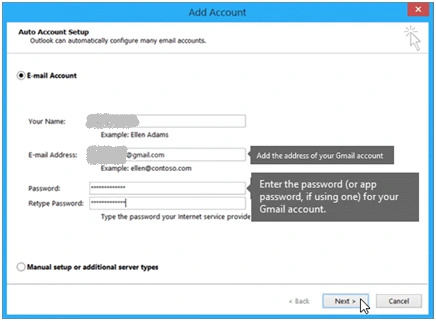 5) Finally, click Finish, and your Gmail messages will begin to sync with the Outlook application.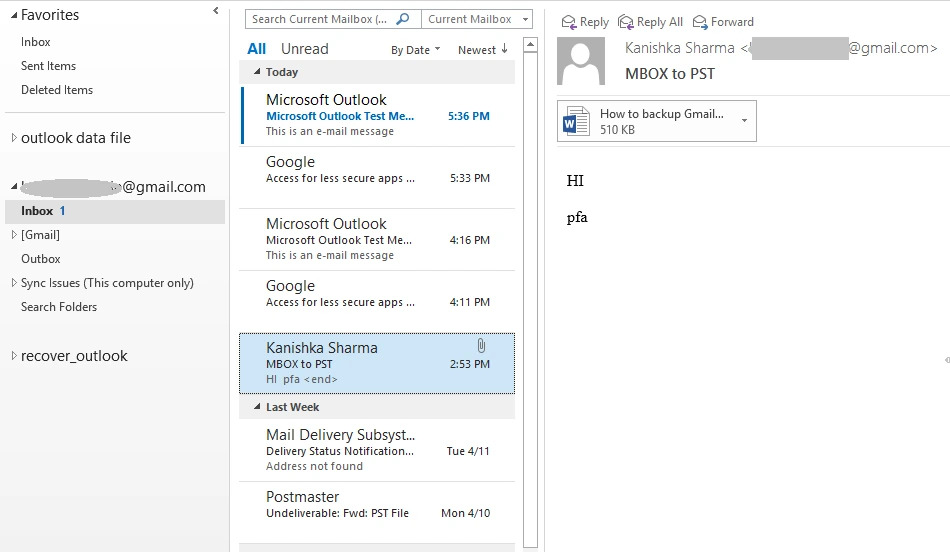 6) Now, again, click on the File Menu and click on "Open & Export," and select "Import & Export."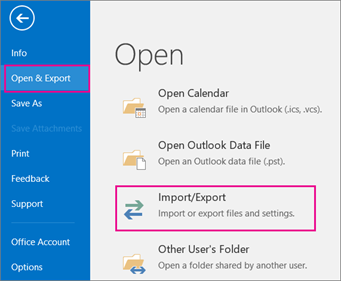 7) In the next panel, click on "Export to a file" and hit "Next."
8) Select Outlook (.pst) and then click Next.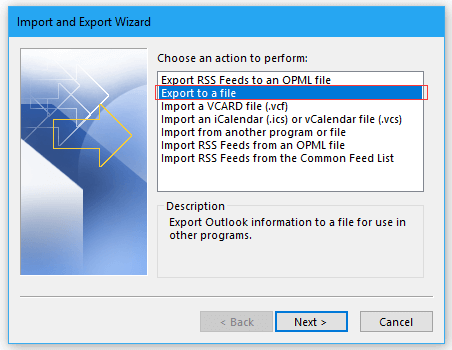 9) Afterward, you have to select the account for backup and include the sub-folders accordingly. Click Next to continue.
10) Now, browse the location to save the output and click on the Finish button.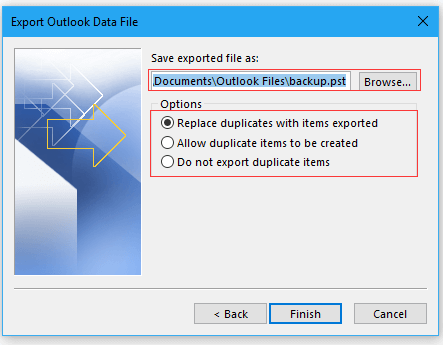 That's all about the manual procedure to export Gmail emails to PST. If you face errors in this method, you can continue with Email Converter Software.
Method #2 Use Google Takeout to Transfer Gmail Emails to Outlook
The Google Takeout allows you to export data in MBOX format. Once you have the data files, You need to convert the data to an EML extension using Thunderbird. Afterward, drag and drop the.eml files into Outlook.

Does Manual Solution Works for You?
The manual solution is more complex and requires advanced technicalities. Here, we mention some of the errors or hurdles you will face while performing manual steps.
Users have to install additional applications to convert Gmail to Outlook.
Most of the time, users face synchronizing errors when they try to transfer Gmail emails to Outlook.
When you enter the Gmail password to "Add Account Panel," you may encounter password mismatch errors.
It's necessary to turn off two-step verification when you sync data to Outlook, and if you turn on the confirmation, you may encounter this error message.
In this case, if you lose your data connection, then there is a high chance of data corruption.
There is no guarantee that the manual solution will export gmail emails to PST format in your specific situations
Export Gmail Emails to PST | Guide Explained
If you are using the demo edition to backup Gmail emails to .pst format, you may encounter unwanted errors which cannot be overviewed. Thus, to avoid all such errors, go with the automated solution that delivers accurate and precise results. Also, a demo edition of the software is available for user convenience.