Export Thunderbird Emails to Outlook 365 Accounts (Best 2 Methods)
Would you like to Export Thunderbird emails to Outlook 365? Then study this online tech tutorial to learn everything there is to know about the problem. Understand why users want to import Thunderbird to Outlook 365 before beginning the export procedure.
Why Should You Import Thunderbird to Outlook 365
Microsoft 365 is one of the most popular email clients on the market. Every day, billions of people download it. Because Microsoft provides users with cutting-edge services and features that are always up to date.
Microsoft's Outlook 365 is an email client that allows you to send and receive emails. From wherever you are, you can work on your emails uninterrupted. That's one of the reasons why users import Thunderbird to Outlook 365.
Microsoft provides the most up-to-date AI-powered tools, as well as a 365 family that allows you to collaborate at a single table. It eliminates the need for users to download other apps because it includes all services in one bundle.
What is the Best Way to Export Emails to Outlook 365 Account?
A variety of methods are available to import Thunderbird emails into Outlook 365. Mozilla Thunderbird is an open-source email client that allows you to store emails in a variety of formats.
So saving Thunderbird emails isn't a problem, the big issue is when exporting to Outlook 365. We're all aware that Thunderbird allows you to store emails in a variety of formats, including EML, MBOX, HTML, CSV, PDF, plain text, and so on. Outlook, on the other hand, only accepts PST files. Which Created difficulty in the process of Import Thunderbird to outlook 365.
The big issue now is when. To successfully export Thunderbird emails to Outlook 365, we first begin the most challenging cycle.
Because there are several processes that take place throughout the manual procedure. We've included a few of the most popular points below. When migrate Thunderbird to Outlook 365.
The Manual Procedure Comes With Its Own Set of Risks
Patience and time are required for the manual approach.
Users must have certain technical abilities in order to use the technical features.

The chances of data loss or corruption are high.

It is not possible to guarantee that data will be exported in its entirety.

If the procedure is incorrect, files and folders may be damaged.

Accidentally shutting down your computer may result in permanent data loss.

Your export process can be harmed by viruses.
How do I Safely Import My Thunderbird Account Data?
Secure Email Migration Tool is the only way to reliably export Thunderbird emails to Outlook 365. This toolkit makes it simple to transfer Thunderbird to Outlook 365. It features a technological UI that is incredibly user-friendly. This software is simple to use even for non-technical users.
Install the toolkit on your computer's operating system. By selecting the "Download Now" option. And import Thunderbird to Outlook 365.
1. In the first window, click the Open button.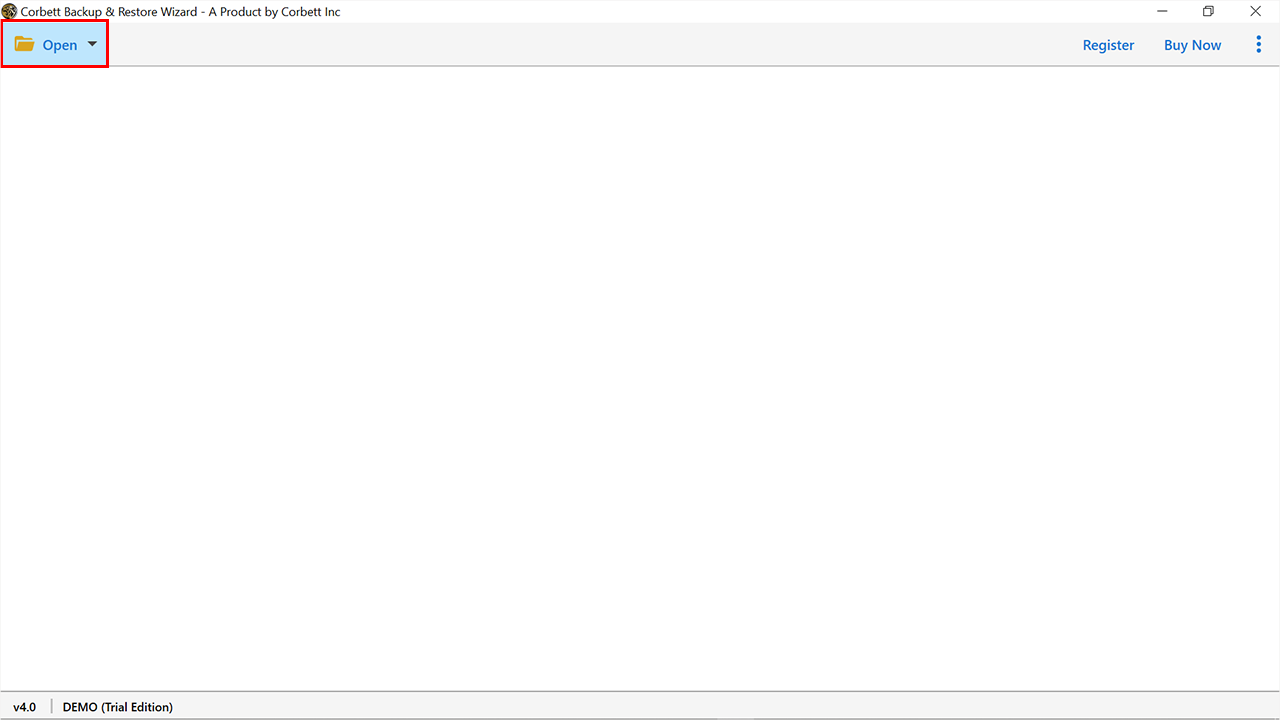 2. Then choose Thunderbird Accounts under Desktop Email Clients.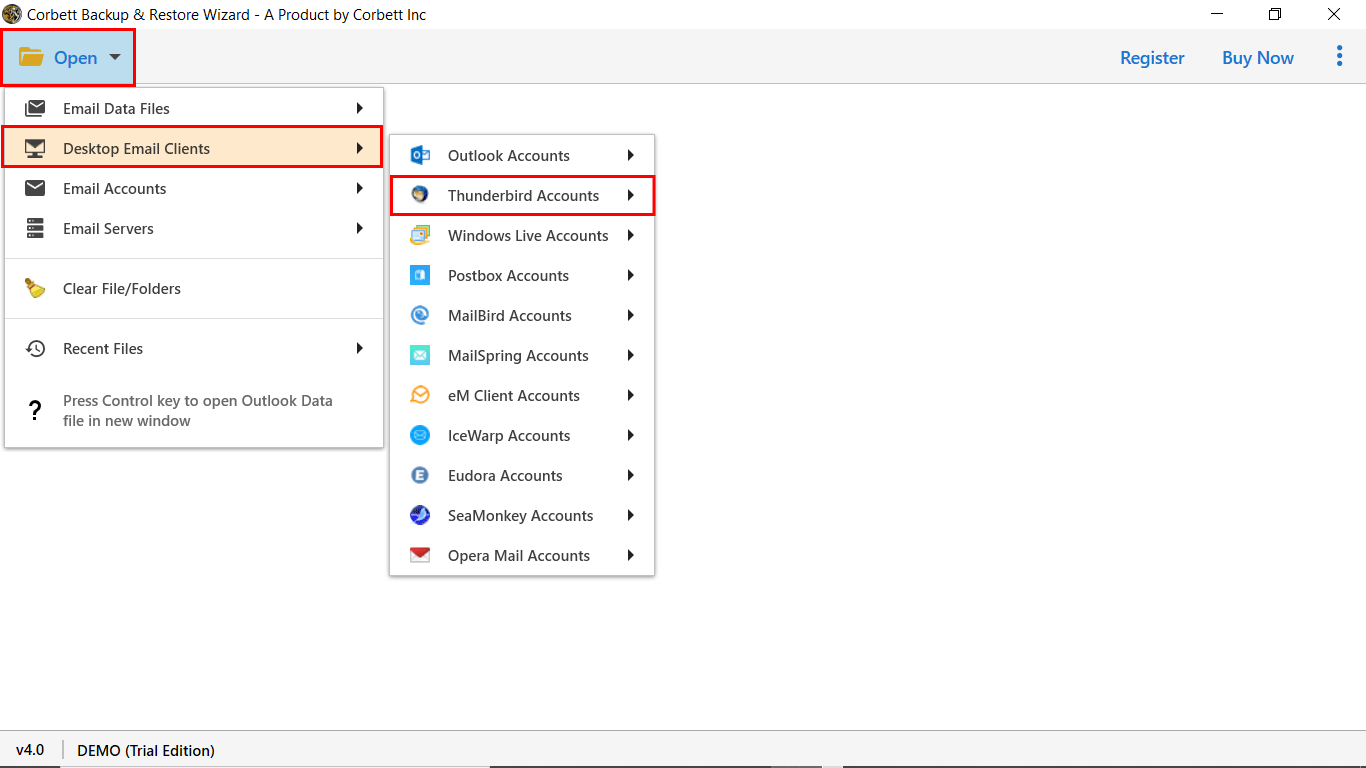 3. After that, choose Files/Folder or access Thunderbird Configured Account directly.
4. In the tools panel, you can get a preview of your Thunderbird emails.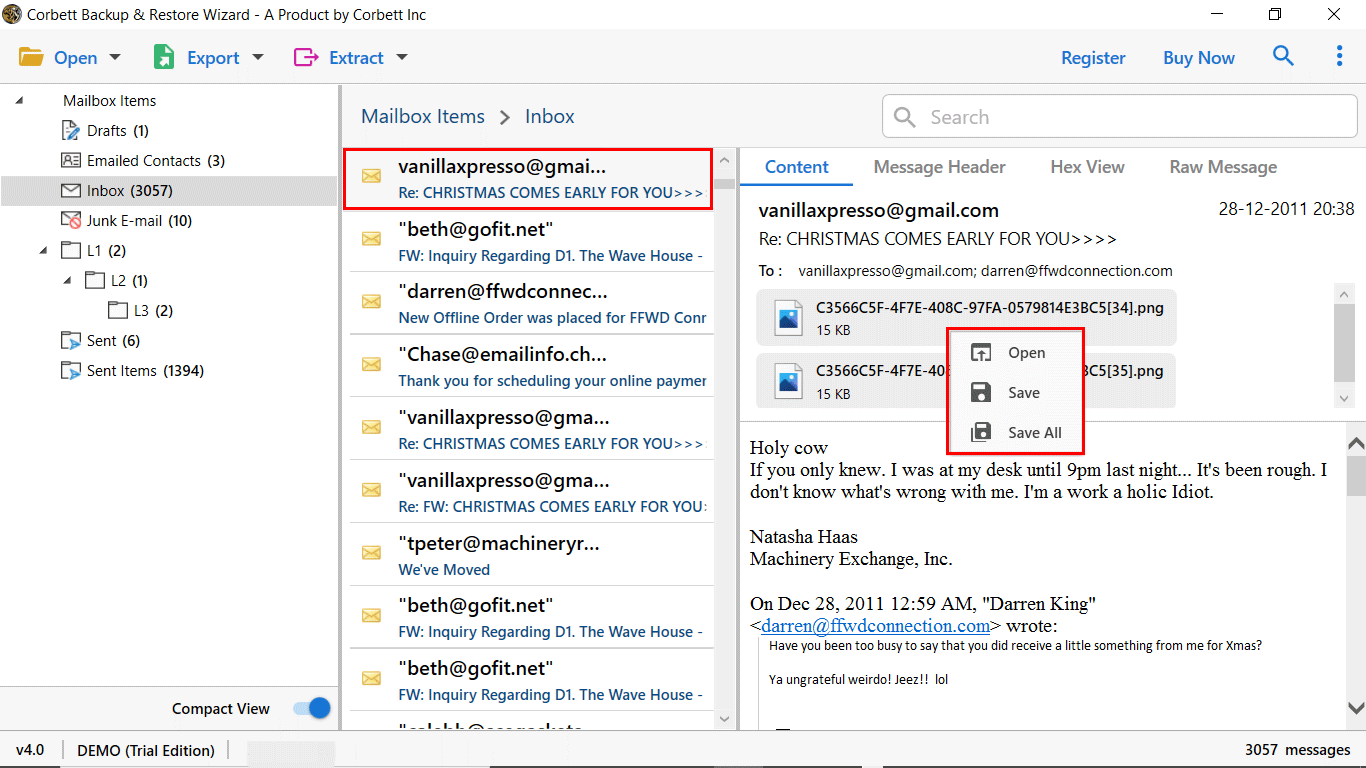 5. After that, click Export and select Office 365 from the drop-down menu.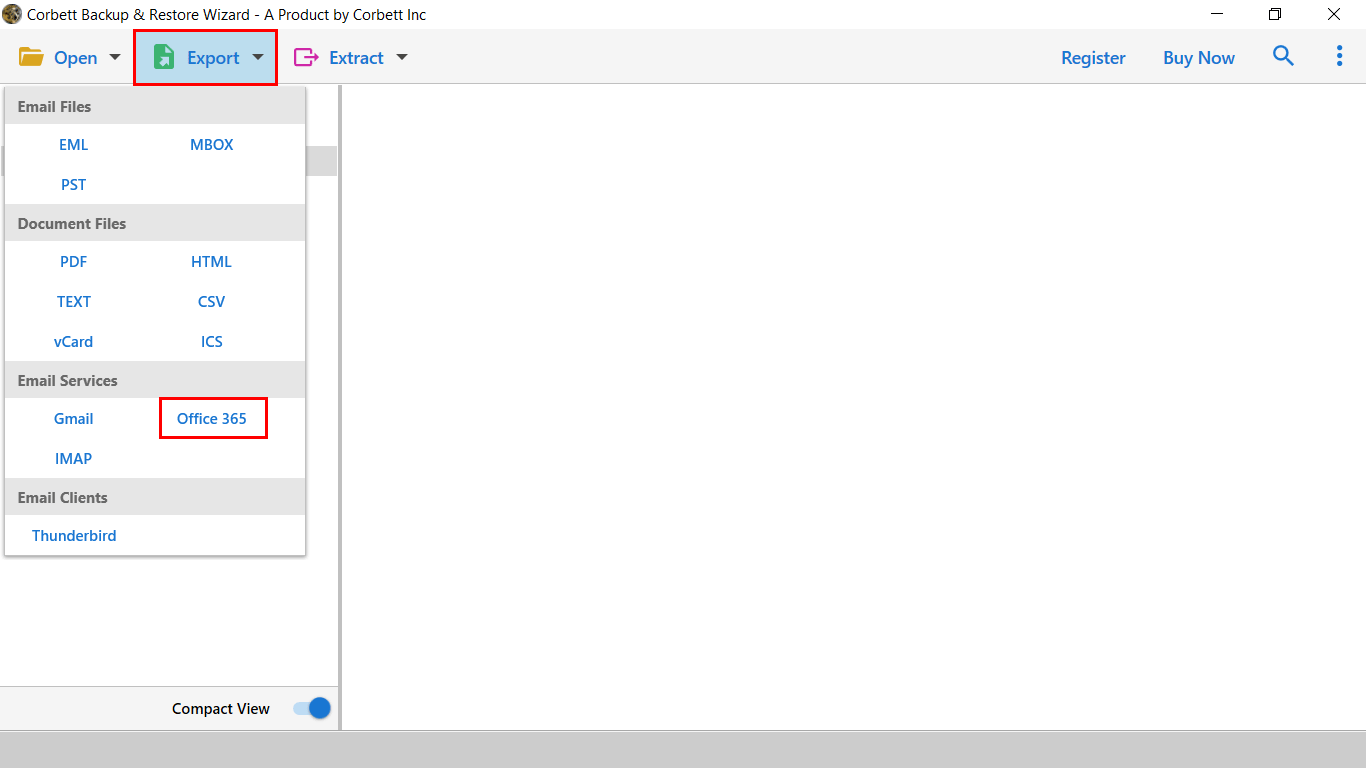 6. After you've enabled Office 365 use Advance Search options to specify emails, click the Save button.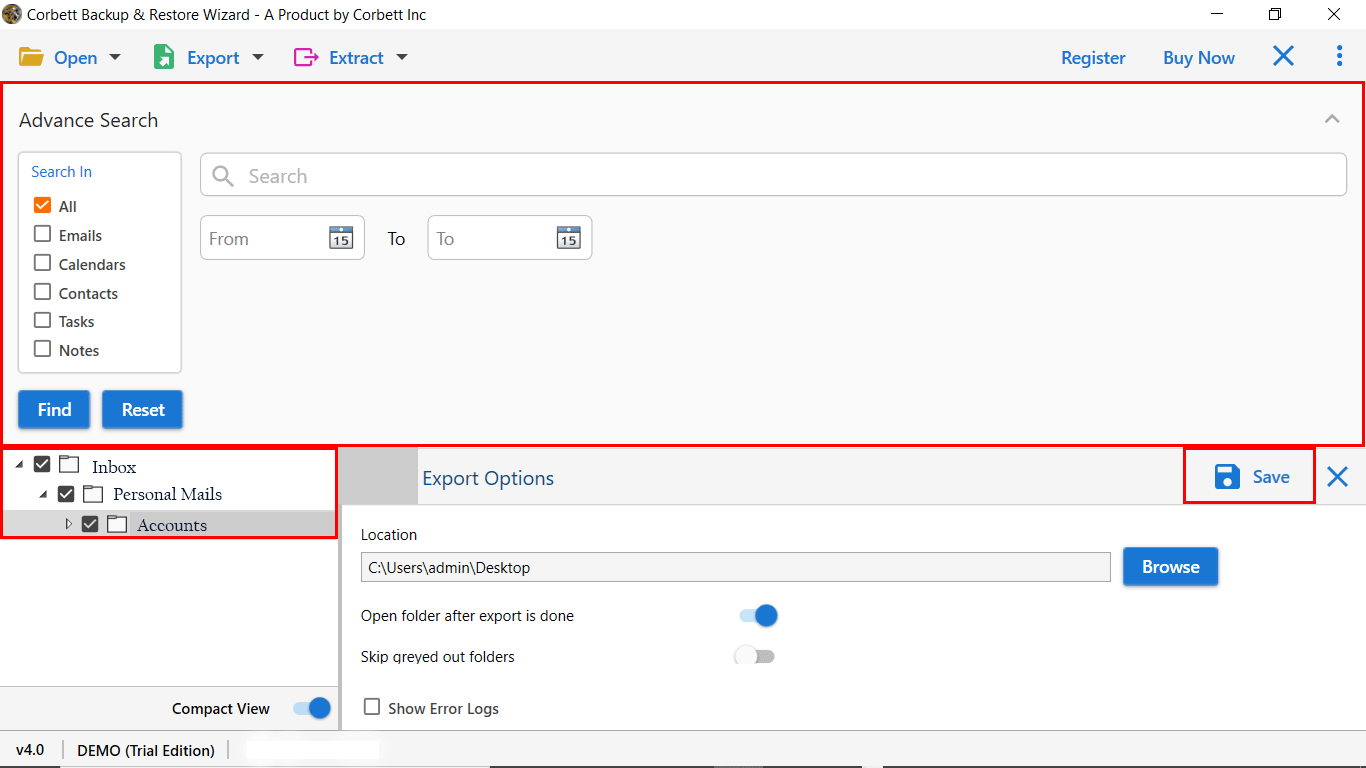 You will receive a successful message with an Open Office 365 option to see the exported data after completing the export Thunderbird Emails to Outlook 365 procedure.
Using the Manual Method to Export Thunderbird to Outlook 365
Method 1: Use the IMAP Option to Migrate Thunderbird to Outlook 365
This approach is quite easy to utilize. You simply need a Gmail account to get started.
Open Google Mail and go to the settings tab.
POP/IMAP and forwarding >> IMAP should be enabled.
Then, in Thunderbird, set up the Gmail account.
Then, on your Thunderbird account, create a new folder and select all emails.
Select the Gmail account and the new folder you established by right-clicking on the chosen emails.
Then go to your Gmail account and double-check that the folder and all of the emails are still there.
Then link your Gmail account to your Outlook 365 account.
After that, you can transferred Thunderbird emails to Outlook 365 smoothly.
Method 2: Using the Drag & Drop Method, Export Thunderbird Emails to Outlook 365
Part 1: Simply open "Thunderbird" and use the [ctrl+a] key to select all emails. Thunderbird then opens the "Pick the Destination Directory" dialogue box and saves the emails on your computer system when you right-click on the email and select "Save Selected Messages" and "EML Format."
Part 2: Launch Microsoft Outlook 365 and choose your mailbox. By right-clicking the selected mailbox and selecting New Folder, you can create a new folder. Select Save As with a right-click on the chosen email. Create a folder and name it.
By navigating to the EML Folder and choosing EML files, you can drag and drop EML files there.
Manual Methods Have Drawbacks
Limited Emails Migrate: Using this method, Thunderbird emails can be migrated to Exchange Online. However, this method prevents users from moving the whole email folder, which contains over 2000 emails.

These techniques can be used to export a minimal amount of emails from Thunderbird to Outlook 365.

Time-consuming: It would take a long time to move each email onto the desktop and then into Outlook. Forwarding hundreds of Thunderbird mails with heavy attachments to Outlook 365 might take a long time.
Data integrity has been compromised:

Changes in email layout or SMTP headers may affect the integrity of some files and folders exported from Thunderbird to Outlook 365.
What Are the Advantages of Using a Professional Tool to Export Thunderbird to Outlook 365?
Data Security: Using the Thunderbird Email Backup Utility, this tool offers you total data security. You can use this program to back up your Thunderbird account and can easily export Thunderbird emails to Outlook 365.
Maintains File Structure and Folder Hierarchy: By

 using this tool, your data will be transferred over to your Office 365 account in the exact same format, along with all relevant folders and files.

Virus-Free Tool: Your Outlook 365 account will not include any damaged or hazardous files. This utility ensures that the migration is virus-free to migrate Thunderbird to Outlook 365.
You may use the Advanced Email Search Filter option to define the email by Name, Subject, From/To, Date From/Time From, File Name, and many more in-depth criteria. This helps you to import Thunderbird to Outlook 365 without any worry.
Thoughts from a Screenwriter
We covered two approaches for exporting Thunderbird emails to Outlook 365 with all attachments in our Technical tutorial. Manual approaches are fraught with dangers and limitations. In comparison to the manual way, an automatic solution offers you additional benefits. The automated technique is completely risk-free. Begin the migrate Thunderbird to Outlook 365 procedure.