Import Google Takeout to Outlook – Here's How You Can Do It
User Query: We are in the process to transfer emails from Google Takeout to Outlook 2019, 2013, and we've already extract the Takeaway data files, but unable to import the data into Outlook. Can anyone recommend an excellent solution to resolve this?
Are you facing the same problem? Do you want to import Google Takeout to Outlook for PC? Don't worry, let us help you. Here get the best solution to convert Takeout emails to PST format. Let's look at the blog sections you're going through to accomplish the conversion.
Download your Gmail Emails to Local Computer using Takeaway Services
Note: You can skip this step if you have already exported Takeout data.
Takeout is a free service by Google that allows downloading all data stored within Google properties. All you need to do is enter your email address and select the files you want to download. For more info, check the infographic mentioned below:

The process to download Takeout files may take a long time. Once it gets downloaded you can move further to import Google Takeout to Outlook 2019, 2013.
Automated Solution to Convert Google Takeout to PST
Once you have downloaded the Takeout file, it's time to use the DataSkorpio Google Takeout Converter Tool. The wizard can convert any size of Google Takeaway file to over 20 technical formats, including PST.
Also, there is no need to unzip the Takeout file. The software will automatically process it and provide 100% fast and accurate results. To continue with the automated solution, download the software in Windows OS.
Transfer Emails from Google Takeout to Outlook Using Software
1) Run the Utility.
2) Click "Open Tab" and select "Email Data File."
3) Select "Google Takeout" and upload the file to the software panel.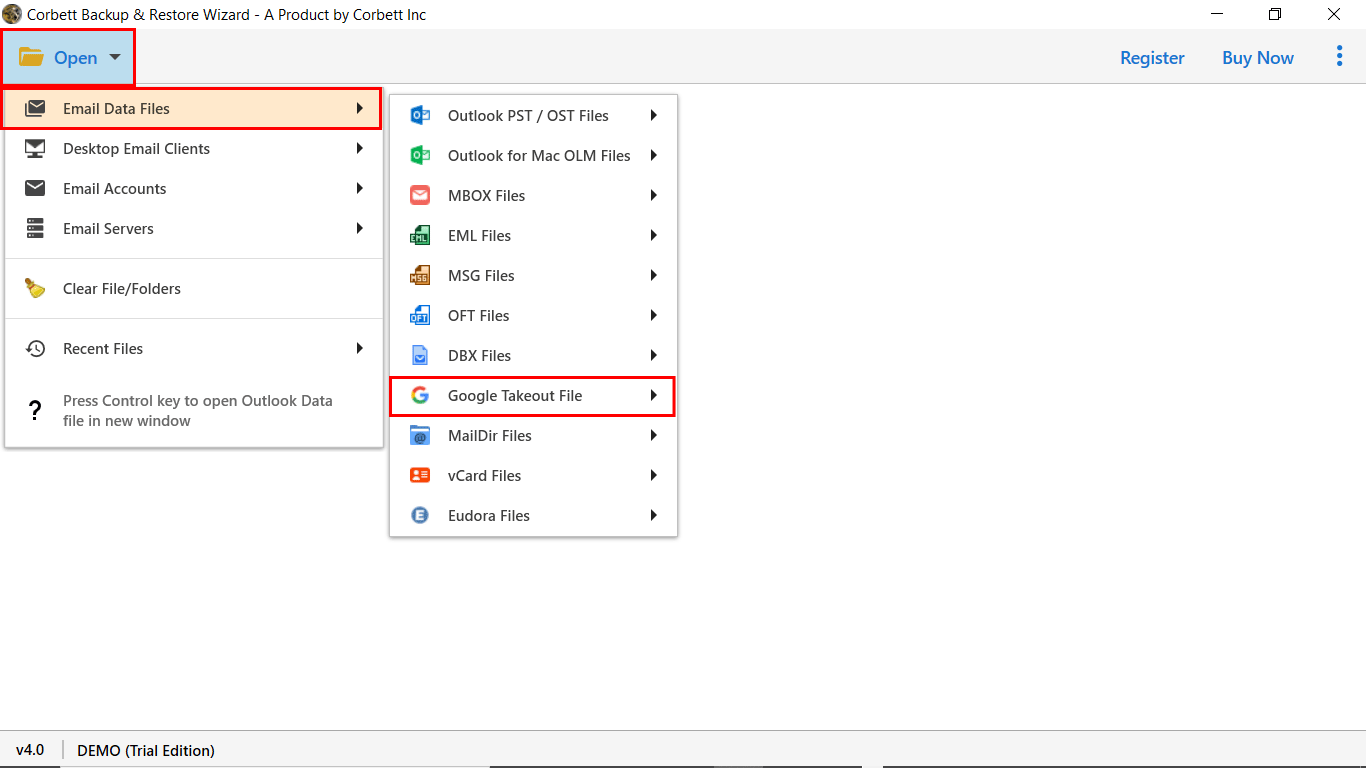 4) The software will "scan and display" all the data files stored in the Takeout Zip file.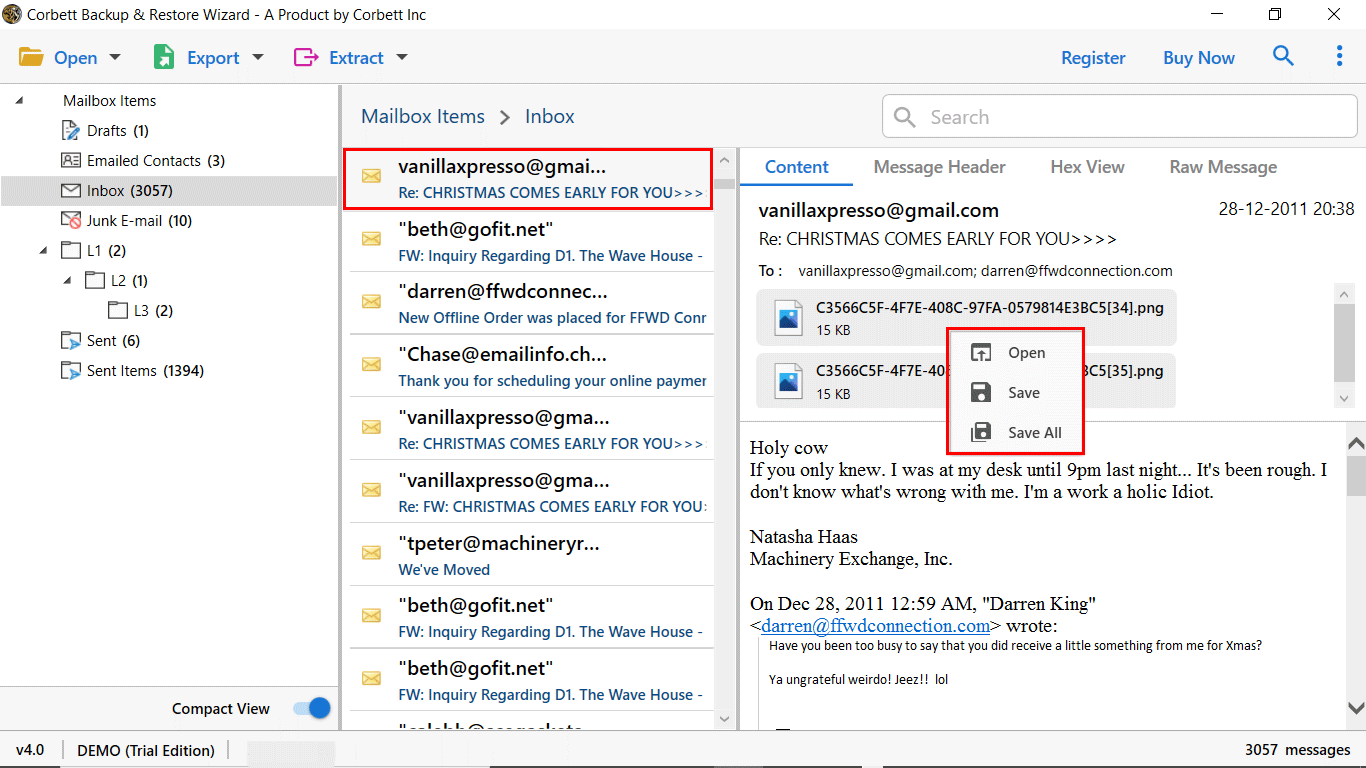 5) Once you preview all the files stored in it. The next step is to click the "Export Button" and "Select PST" from the list.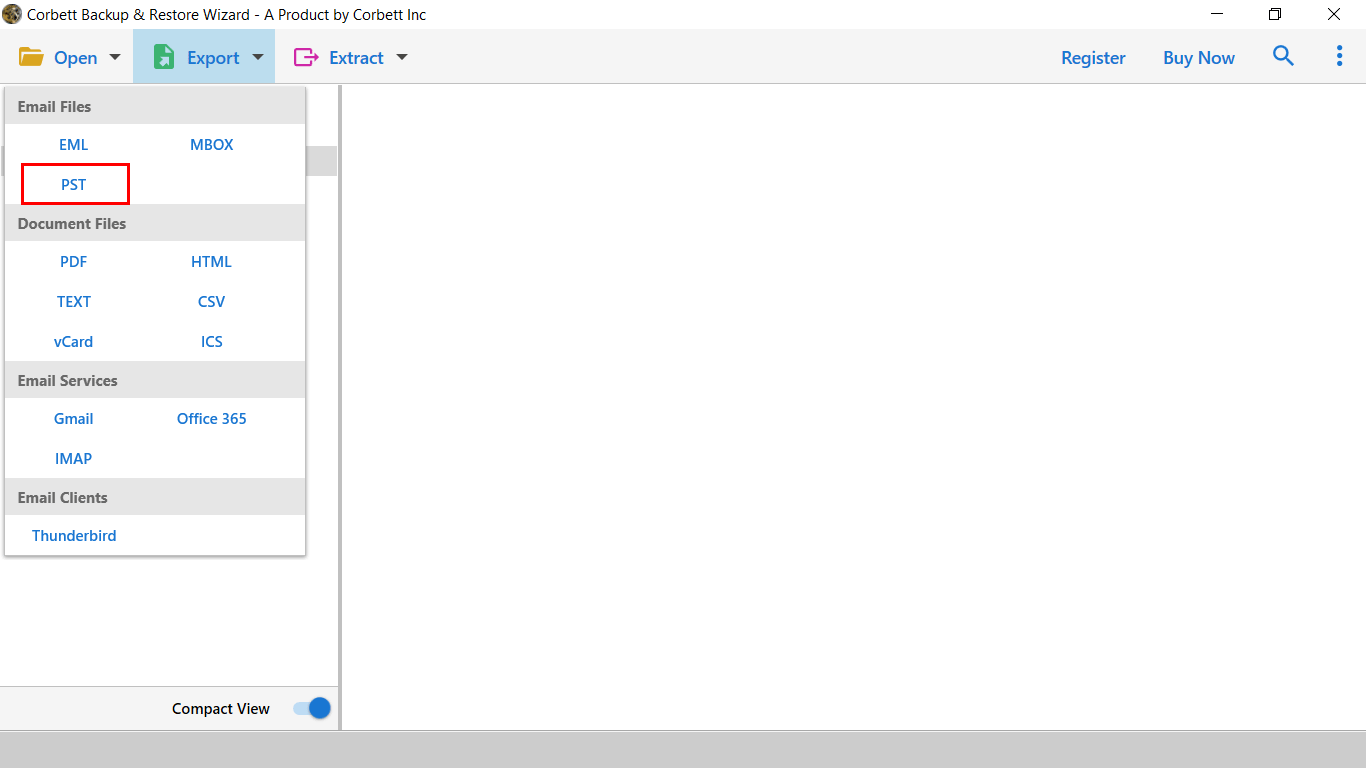 6) Then you will see Multiple Data Filters. Users can apply them according to their needs and click the Save button.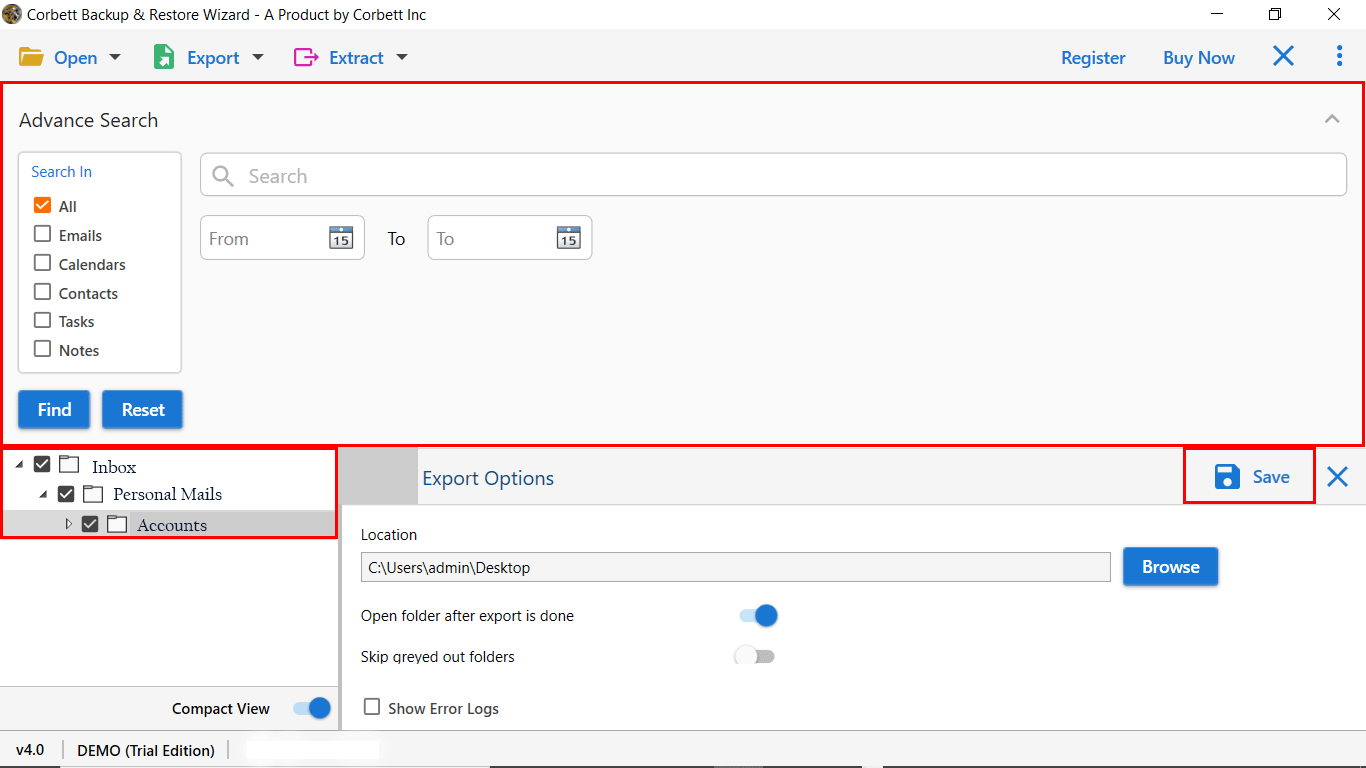 What if Google Takeout Doesn't Allow you to Download Your Data?
If you cannot get your Takeout data, there are multiple reasons behind it. This interlinked post has the completed procedure to Fix Google Takeout Not Working Error.
Manual Solution to Convert Google Takeout to PST Format?
Google Takeout stores its data in MBOX format, which is not compatible with Outlook. Thus, to import Google Takeout to Outlook, you need to perform a couple of steps.
Install Desktop Client to Convert MBOX in EML format.
Drag and Drop EML File to Outlook
The manual solution to Convert Google Takeout to PST format requires more technicalities. So, perform the mentioned steps carefully.
Step 1) Import Takeout file to Thunderbird Application.
1) Open application.
2) Click on Tools >> Import Export NG >> Import Takeaway File.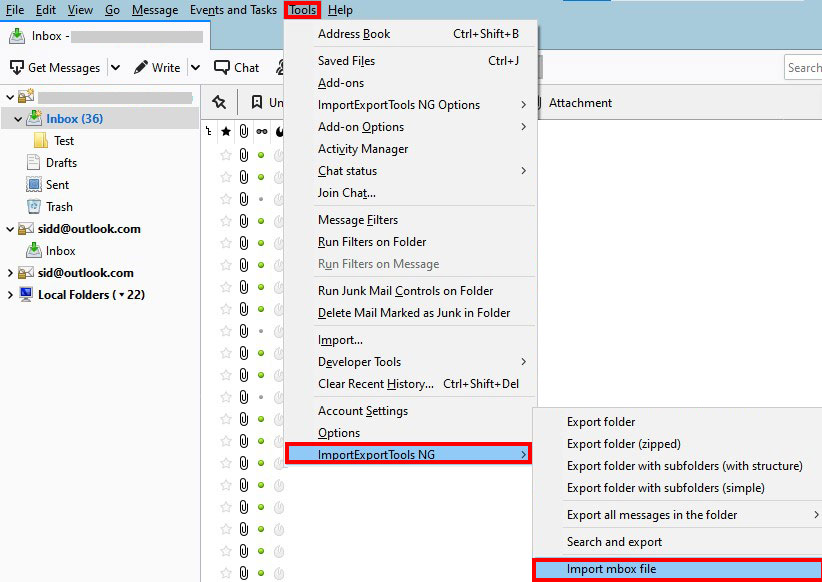 3) In the next panel, select the import option and click "OK."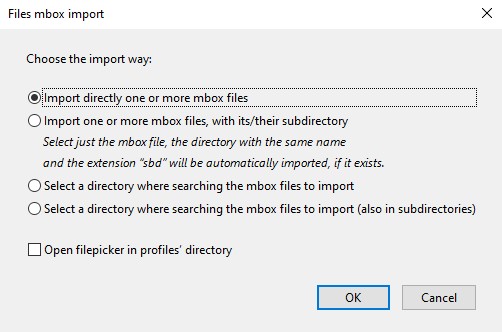 4) Next, browse the file and click on "Open".
5) Your Takeout data is stored in it.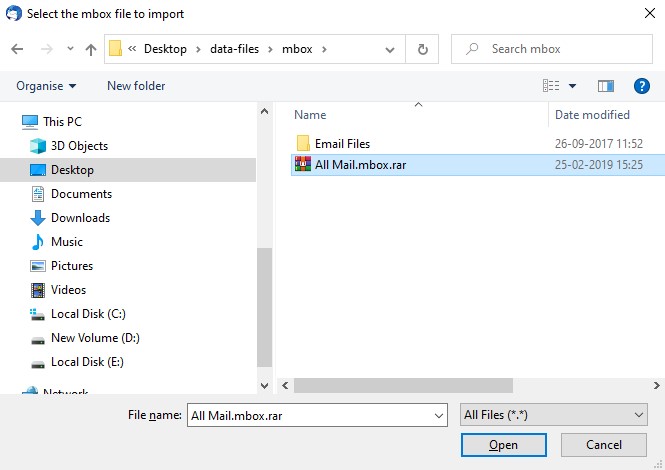 6) Next, click on the folder and select the messages. Make a right-click and follow the process as shown in the image.

Step 2) Open Outlook Mail Client
1) Run Outlook.
2) Select the mailbox folder in which you want to import Takeout files.
3) Minimize your screen and drop the converted EML file into that folder.

Limitations of Manual Solution
The manual solution is not that complex but involves data risk. You may encounter with following errors.
When you import Google Takeout to Outlook manually, you get broken attachments and mail properties
Sometimes, due to version inconsistency, the user will not see the message.
When you import the EML file to PST format, you may encounter unwanted messages.
There is no guarantee that the manual solution will exactly work.
It's become a lengthy task to convert Google Takeout to PST format. When you have high amount of emails using the drag and drop option.
Convert Google Takeout to PST Format | Guide Explained
There are multiple scenarios where users are looking to import Google Takeout to Outlook. Thus, our team has introduced you to a free and paid solution to complete this task. The free solution involves the chance of data loss and imposes various limitations, and it can be overcome by using the automated solution that delivers 100% accurate and safe results. Users can continue with any of them as per requirement.
Similar Read: