Why Google Takeout Not Working? Reasons and Solutions Explained
While most of our technology and daily programs work most of the time, we notice when they stop working or do not respond.
In such scenarios, the failure of the backup channel is not only acceptable, but it is frustrating too.
There are several reasons why your Google Takeout Not Working or downloading. There might be possibilities that Google Takeout is unable to transmit your data or fails while sending you the download link.
Just like this, there can be many reasons for Google Takeout Network Error or Download Failed. In today's blog, you will get an entire solution to fix Takeout download errors.
So, let's get straight to the solution section.
User Queries on Google Takeout Download Failed
Once you start scrolling over Google results to fix Google Takeout not working error, you will end up with multiple queries asking for the same solution. Additionally, there is no trusted lead found to solve this conversion.
We have collected some of the queries to relate to how complex it is to fix Google Takeout not downloading error messages.
Query 1) Google Takeout Network Issue

Query 2) Google Takeout not Working

Query 3) Google Takeout Download Failed

We have listed some of the queries. More queries are popping up every day on technical forum sites. In the next section of the blog, we will explore the best solution to fix all issues associated with Google Takeout files.
Why does Google Takeout keep failing?
Why do my Takeout downloads keep failing?
How do I fix Takeout download error?
Why I am facing Google Takeout Download Failed error?
Direct Solution to Eliminate Google Takeout Not Downloading Error?
As you have already seen, many users are hoping to fix Google Takeout not working error. To accomplish this task easily, you can use DataSkorpio Google Takeout Converter.
The software is built to restore Google mail data on more than 100 platforms. In addition, the operation of the software interface is user-friendly and non-technical users can access it without help.
Moreover, the software provides you with additional functionalities such as "Date Range Filter" & "Quick Search Mode" etc. Users can apply the data filters as per requirement. Let's check out the working procedure of the automated toolkit.
Important: We at DataSkorpio value the money and security of your data. Thus, in favour of you, we have launched a demo edition that lets you check the functionality without investing any amount.
Steps to Fix Google Takeout Now Working Error
1) Run the software and click on the "Open" button.
2) Click on "Add Email Account" in the navigation list and add your Google Mail Account.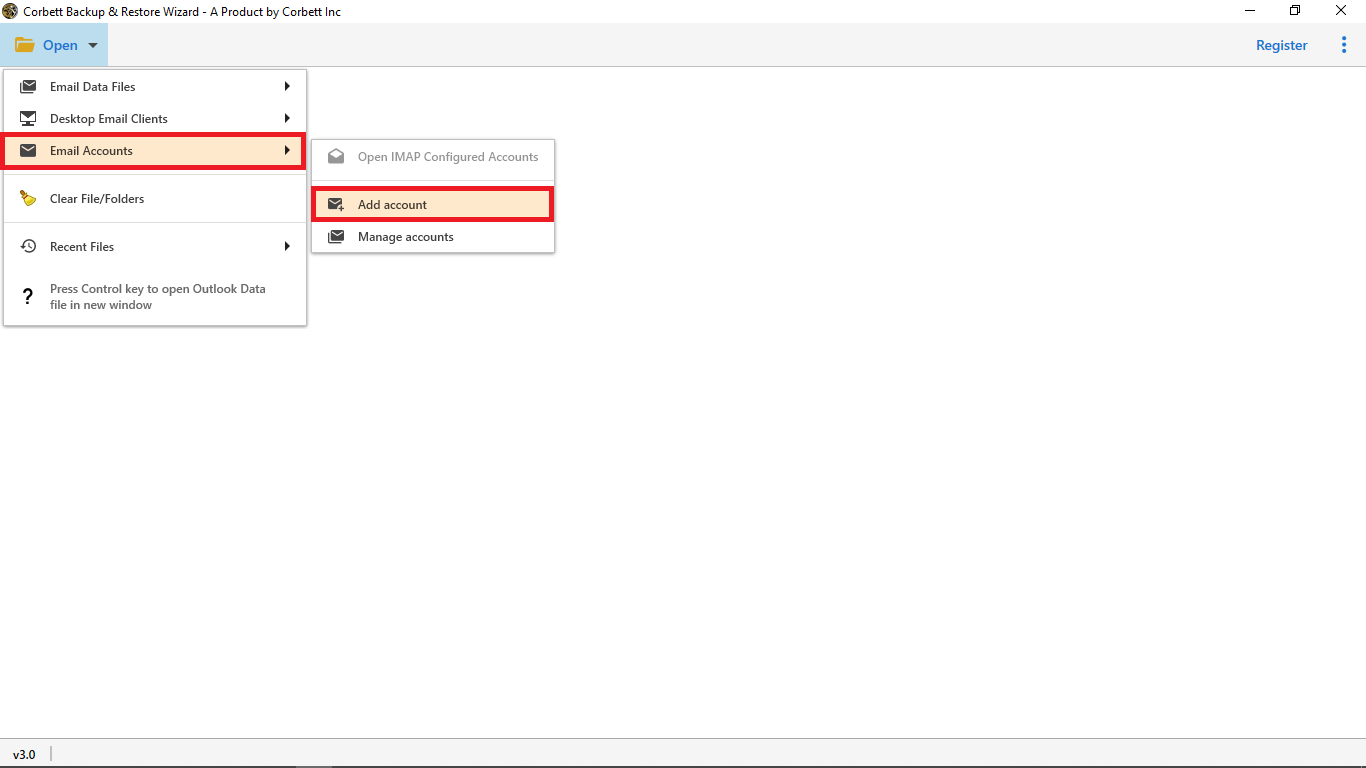 3) The software will scan and generate a preview of all the stored data files.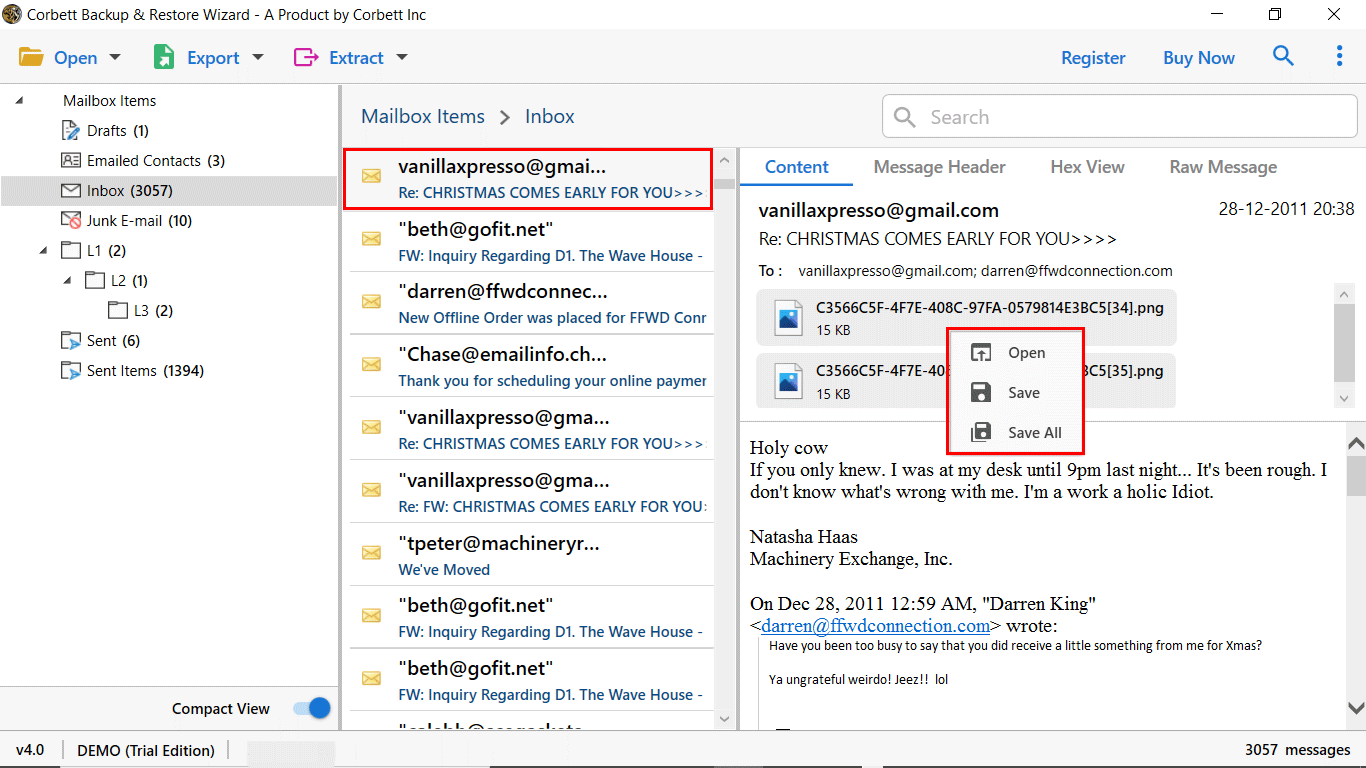 4) Next, users need to click on the Export button and select the appropriate option per requirement.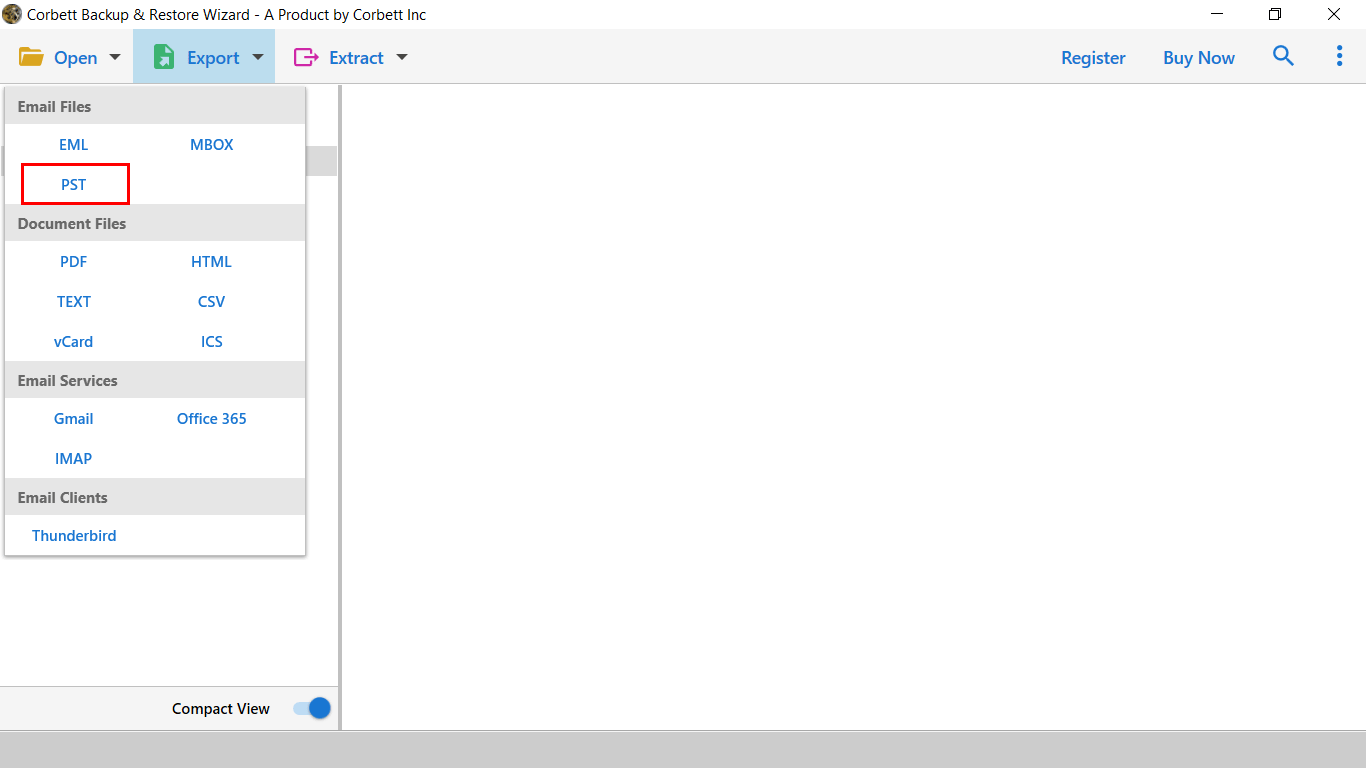 5) In the last window, apply the data filters and click on the Save button to start the process.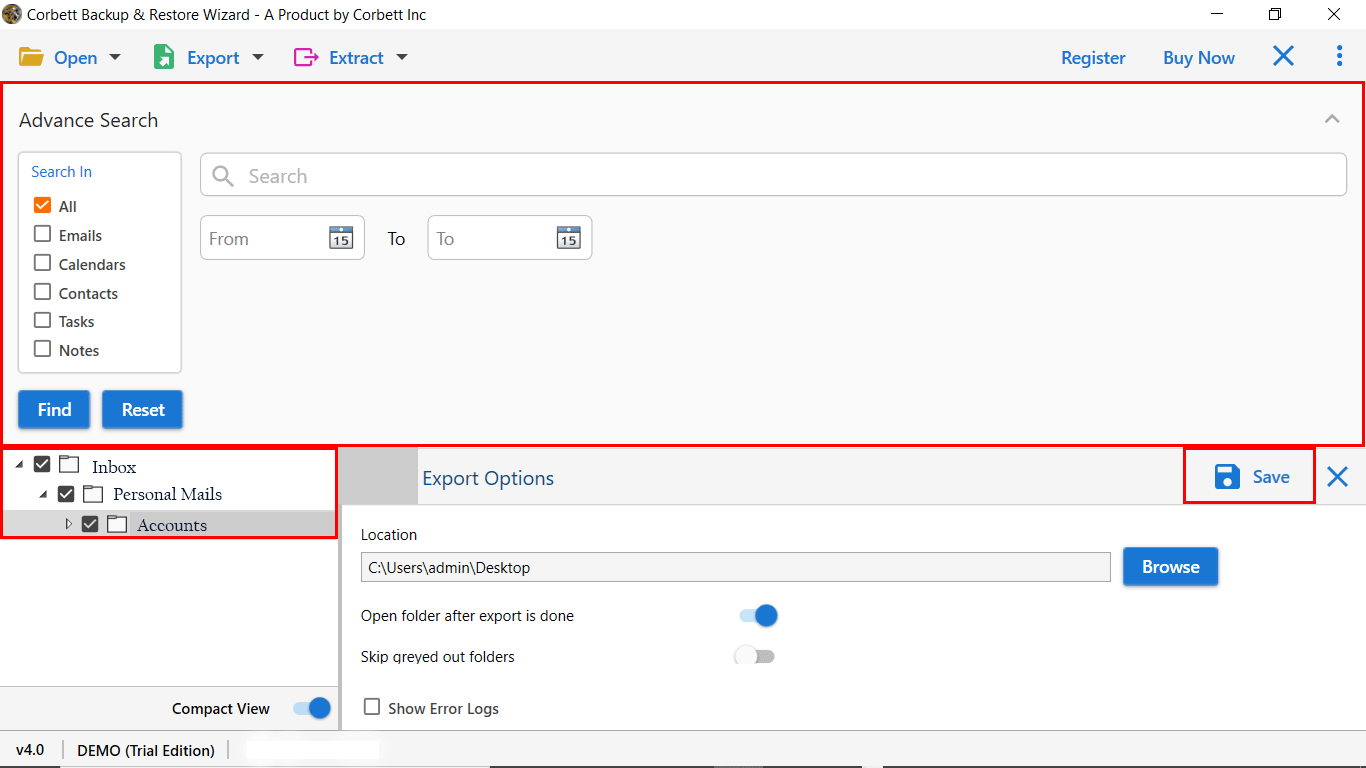 Talk to Experts: If you have any doubts left, feel free to contact us. Our support team will help get rid of the Google Takeout not downloading error for good.
Manual Solution to Fix Google Takeout Download Failed
Let us clarify one thing for you. If you are already trapped in a Google Takeout error, then the manual solution doesn't work for you. The manual solution is just the tip to overcome Google Takeout not working.
Tip 1: Remember the Google File Size Limit Permitted
For effortless downloading, Gmail has restricted the archive size to 2GB. Also, each folder can store a maximum of 500 files.
If you exceed this limit, Google drive's zip failed error occurs. Typically, when using the .zip file type, data files bigger than 2 GB will be split into multiple files of 2 GB each during the archive process.
If you're using the .tgz format, you won't have to worry about splitting your data files into 2 GB files because the file size will grow up to 50 GB.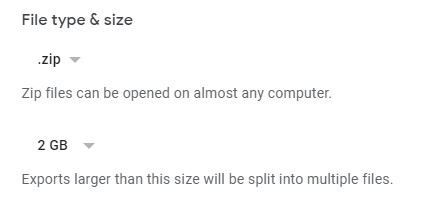 Tip 2: Transfer all Files into One Folder
Another tip to fix Google Takeout Not Working is to transfer all the email data into a folder that you want to download and then download that folder. The zip file will contain only the required files. This process is time taking but it works in most cases.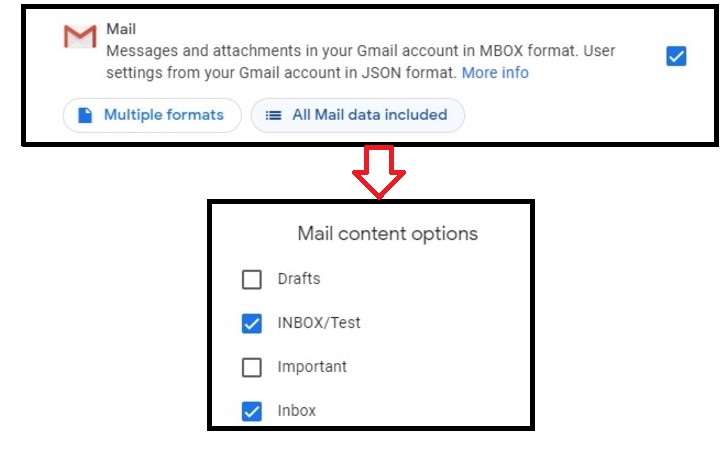 Drawbacks of Using Google Takeout Services?
If you are stuck somewhere using the Takeout services, restoring to the original state is tricky. In most cases, you may end up with nothing left in the Takeout account.
No, Keep On Option: When your process suddenly shuts down, there is no option to get back there, and if you forcefully try to perform it, you encounter Google Takeout not downloading error.
Limited Repeats: It is one of the main limitations of Takeout as it gives 2 or 3 attempts a day to download your data. Once you exceed this limit, you will not download your data again.
Download Link: Google itself claims that it takes some hours or days to provide you with a download link. Once you receive the links, you will find multiple Zip files.
Unmanaged Data Structure: Once you download and extract the ZIP files, you will get a lot of smaller data files. Even after the lengthy procedure, you are probably stuck on the computer screen once you manage to open the data files.
Unable to Create Archive: If you are trying to back up large data files. You may receive this error code, and your Google Takeout Download Failed again.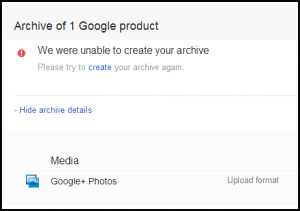 Questions? We Have Answers!

Why My Google Takeout is Not Working?

There are several reasons for Google Takeout not downloading or network errors. However, it may be a technical problem or your Google account is connected to the Gmail server. To fix it, you need to sign out of your Gmail account and sign back in.

---

How Do I Fix Google Takeout Download Failed Error?

Follow the steps to fix Google Takeout Network Error:

Check your Internet Connection
Check Google Account Settings
Clear the Cache and Cookies
Change Default Browser
Contact Google Support

---

How to Download Gmail Data Without Takeout?

Follow the steps to download Gmail data without Takout:

Launch the software & click on open.
Add a Gmail account to the software panel.
Preview Gmail data with attachments.
Click on export and select the required format.
Apply data filters & click the save button.
So There You Have It
This technical tutorial will provide you with the entire solution to fix Google Takeout not working error. Here you will get a complete workaround to overcome this downloading error. Also, we have listed some of the challenges that user faces. So, if you value your data, go with an automated solution that allows you to backup Takeout emails with all attributes.
Similar Read: